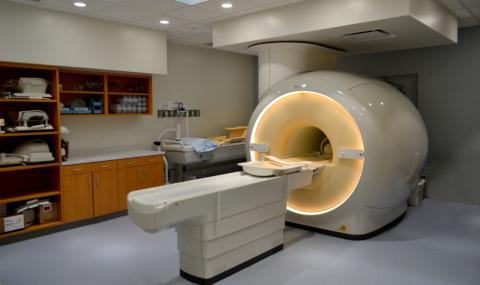 The magnet has the Sonalleve clinical MR-HIFU therapy system installed on it for research applications and is currently being used for the Uterine Fibroid ablation study and other preclinical research investigations.
Clinical MR-HIFU System
The Department of Radiology at UT Southwestern Medical Center has installed a state-of-the-art 3T MR scanner from Philips Healthcare for translational research. The facility has a full suite of imaging coils and is capable of conducting animal and human research studies. Furthermore, the capability to perform HIFU studies requiring sedation is in place for this magnet.
Preclinical MR-HIFU System
Our lab has a dedicated MR-HIFU system for preclinical studies from FUS Instruments. The system can be used for preclinical studies in small animals where high precision is required.
In addition, the ultrasound transducers and exposures can be customized to explore novel applications of HIFU.
Currently, the system has been used in our group for studying bone and brain HIFU applications.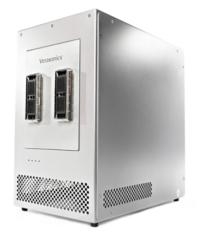 Verasonics Research Ultrasound Platform
Our laboratory has a research ultrasound platform from Verasonics, which enables the development of custom ultrasound imaging techniques. The system also has the capability to produce HIFU transmit signals for the development of ultrasound-guided HIFU applications.
This development of new techniques with this system is being led by Dr. Matthew Lewis in Radiology.
Ultrasound Characterization Equipment
Our laboratory has a 3-axis hydrophone scanning tank with needle and membrane hydrophones, as well as a radiation force tank for characterizing the acoustic fields and power output from transducers.
We also have a portable impedance analyzer, as well as the facilities to design and make printed circuit boards for electrical matching circuits.