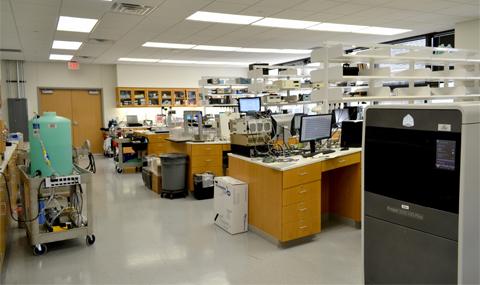 Research Laboratory
Our group currently occupies about 1,200 square feet of laboratory space in the Clements Advanced Imaging Research Building at UT Southwestern.
The lab is comprised of open bench space suitable for the development and testing of ultrasound devices and systems. It is also in close proximity to our collaborators in Radiation Oncology, Radiology, and the Advanced Imaging Research Center.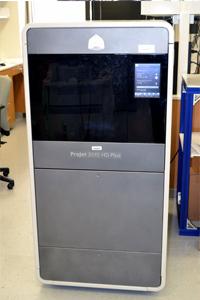 3D Printer and Machine Shop
Our laboratory manages a 3D printer resource in the Department of Radiology. The Projet HD3510plus from 3D Systems is capable of producing parts with a resolution of 19um, and can also print moving parts. The system is an essential tool in our research program for producing complex parts for HIFU devices or experimental platforms.
In addition to the 3D printer, the Department of Radiology has a full machine shop with manual and CNC tools, as well as a staff machinist available to support internal and external projects. Please contact Dr. Chopra if you have any interest in using these facilities.