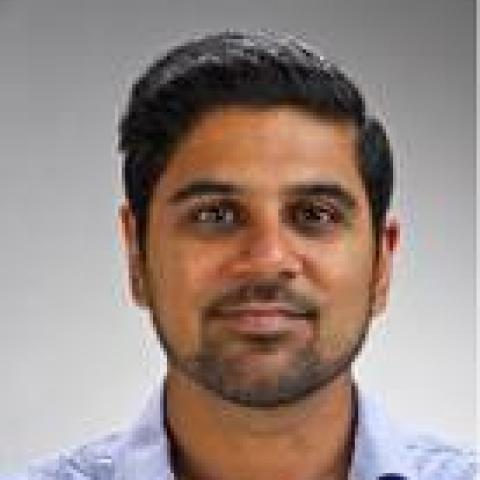 Rajiv Chopra, Ph.D.
Associate Professor
Department of Radiology
NE6.252
Phone: 214-648-7745
Email
Dr. Chopra was born and raised in Toronto, Canada. He completed his Bachelor's degree in Physics (1996) at McMaster University in Hamilton, Ontario, and then completed his Ph.D. in Medical Biophysics (2002) at the University of Toronto. His doctoral thesis explored the potential to utilize minimally invasive HIFU devices in the MRI for tissue ablation.
From 2006 to 2012, Dr. Chopra was a Scientist at the Sunnybrook Research Institute in Toronto, where he translated the concepts developed during his Ph.D. into a device to treat localized prostate cancer through the urethra. These efforts resulted in the completion of a first-in-man evaluation of transurethral High-intensity Focused Ultrasound (HIFU) and subsequent spinoff of the technology to a start-up company Profound Medical. Since that time, Profound Medical has developed a commercial system and Phase-I trials of the technology were recently completed across three countries.
Dr. Chopra collaborated with Dr. Kullervo Hynynen and Dr. David Goertz to establish a focused ultrasound research program at Sunnybrook Research Institute. Together they evaluated novel forms of ultrasound-mediated drug delivery using thermosensitive liposomes and noninvasive opening of the blood and spinal cord barrier.
In 2012, Dr. Chopra joined the Department of Radiology at UT Southwestern Medical Center to establish a new research program in image-guided therapy with a focus on HIFU. His research group is currently evaluating novel applications of MR-HIFU, with activities covering technology development, preclinical evaluation, and clinical trials.
Dr. Chopra spends his free time with his wife and two children, who are a major source of strength and support.