Postdoctoral Fellows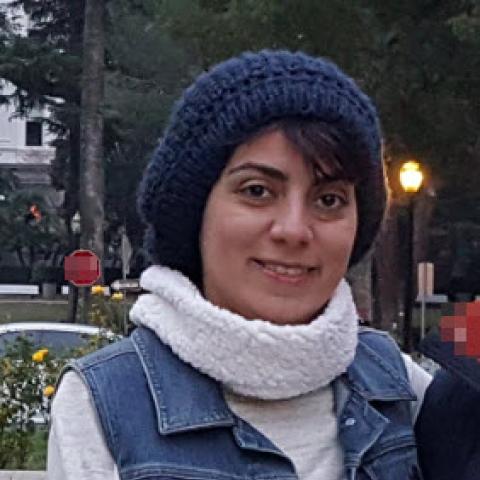 Hanieh Mazloom-Farsibaf, Ph.D.
Postdoctoral Researcher
Hanieh was born and raised in Mashhad, a city in the northeastern part of Iran. She received her M.Sc. in Physics from the Sharif University of Technology in Teheran, Iran. She completed her PhD in Physics at the University of New Mexico. During her PhD, she designed and built a 3D high-speed two-color single-particle tracking microscope to study the dynamics of membrane proteins involved in cell signaling. Additionally, she implemented a Bayesian inference approach to estimate the diffusion constant defined for confined Brownian motion of noisy observation. In the Danuser lab, she aims to leverage computational modeling of molecular processes to study cancer cells. In particular, she is fascinated by how cell shape directly controls signal transduction pathways, cell proliferation and survival. In her free time, she enjoys reading novels and hiking with family and friends, and playing challenging board games.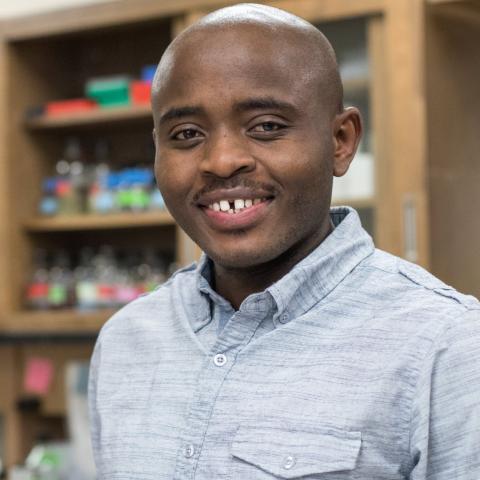 Gabriel Muhire Gihana, Ph.D.
Postdoctoral Researcher
Gabriel Muhire Gihana was born and raised in Rwanda, Africa. He completed his BS in Biochemistry and Molecular Biology from California Baptist University in 2013, and his Ph.D. in Genome Cell and Developmental Biology from Indiana University in 2019. His doctoral research investigated the mechanisms that coordinate cell division with cell polarity and morphogenesis in budding yeast. In the Danuser laboratory, Muhire Gihana studies the role of small GTPases and cellular morphogenesis in cancer cell growth and drug resistance. Outside the laboratory, he enjoys playing chess, singing, and participating in research outreach projects.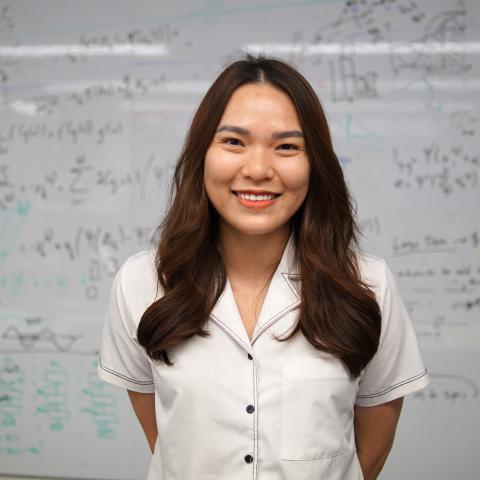 Thuong Nguyen, Ph.D.
Postdoctoral Researcher
Thuong completed her Ph.D. in Mathematics at the University of Utah. She joined the Danuser and Rajaram labs with a joint appointment in 2022. Her research is focused on developing adaptive central-upwind methods for shallow water models. She has been fascinated by computational methods, modeling, and machine learning. She is working on interpretable methods to explain the reasoning behind the decision-making ability of machine learning models, like feature importance and accumulated local effects. The understanding of such factors contributing to likely outcomes will then help to make changes to biological processes.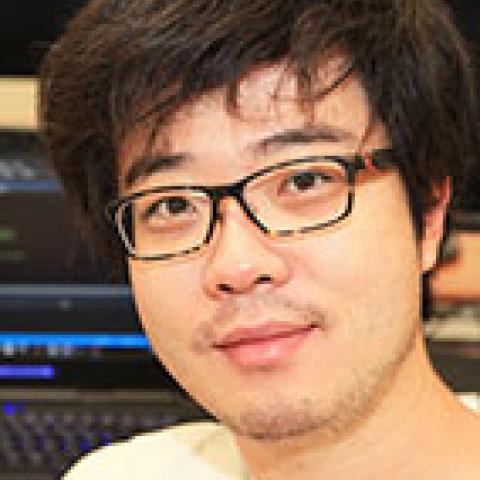 XinXin Wang, Ph.D.
Assistant Instructor
Xinxin Wang received his Ph.D. in Physics from Washington University in St. Louis (thesis advisor: Dr. Anders Carlsson). He joined the Danuser lab at UT Southwestern in 2016. His research interests are focused on quantitative modeling of clathrin-mediated endocytosis (CME). In his free time, Xinxin likes to play basketball, ultimate frisbee, beach volleyball and Warcraft III.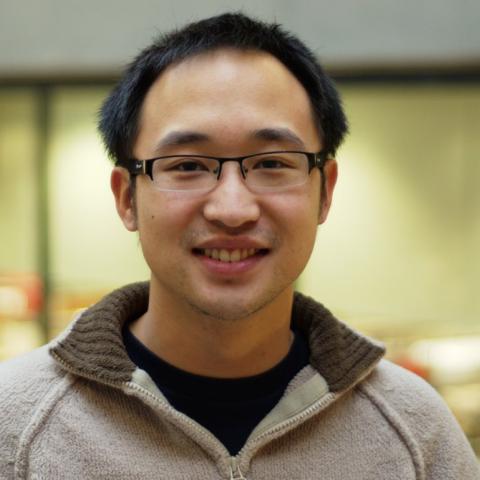 Felix Zhou, Ph.D.
Postdoctoral Researcher
Felix was born in Sichuan, China and grew up in the suburbs of Manchester in the United Kingdom. He completed a Masters in Engineering (MEng) from the University of Cambridge, UK in 2013. He then made the transition to computational biology for his doctoral studies under the EPSRC Life Sciences Doctoral Training Program at the University of Oxford, UK. He completed his Ph.D. in bioimaging in 2018. His doctoral thesis developed a motion analysis framework, MOtion SEnsing Superpixels (MOSES) to extract video-level phenotype descriptors for unbiased clustering and classification for live cell screening in 2D. In the Danuser laboratory, Felix continues to expand his live-cell imaging research into 3D. He is currently studying and developing computational techniques to infer causal relationships between stochastic molecular timeseries extracted from 3D live-cell microscropy. Outside the laboratory, he enjoys watching movies, anime, and playing board games.