Postdoctoral Fellows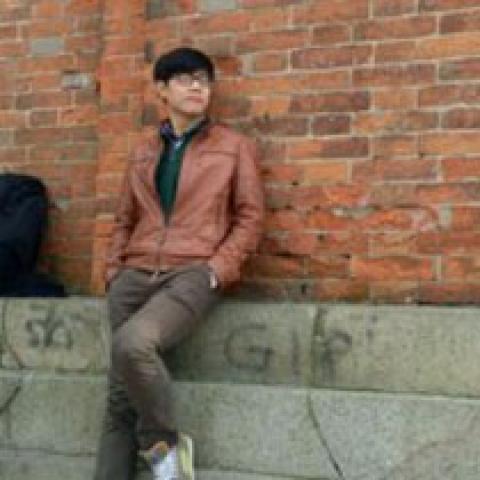 Jaewon Huh, Ph.D.
Postdoctoral Researcher
Jaewon Huh received his Ph.D. in Statistics at Seol National University in February 2017. His research interests centered around change-point analysis and its applications to real world problems with his thesis entitled "Monitoring methods for time series and panel data models with application to statistical process control." Jaewon joined the Danuser lab in April 2017 and will be working to expand change-point techniques for application to the fine image data produced in the Danuser group. He is supported by a postdoctoral fellowship from the Human Frontier Science Program. When Jaewon isn't working with statistical data, he enjoys Playstation Pes and NBA. He is also a fan of the London-based Chelsea professional footbol club and world travel.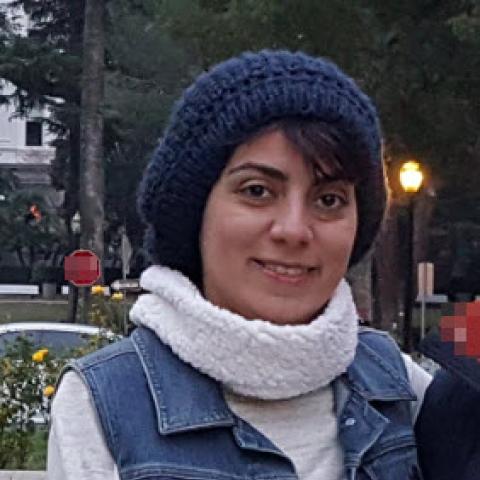 Hanieh Mazloom-Farsibaf, Ph.D.
Postdoctoral Researcher
Hanieh was born and raised in Mashhad, a city in the northeastern part of Iran. She received her M.Sc. in Physics from the Sharif University of Technology in Teheran, Iran. She completed her PhD in Physics at the University of New Mexico. During her PhD, she designed and built a 3D high-speed two-color single-particle tracking microscope to study the dynamics of membrane proteins involved in cell signaling. Additionally, she implemented a Bayesian inference approach to estimate the diffusion constant defined for confined Brownian motion of noisy observation. In the Danuser lab, she aims to leverage computational modeling of molecular processes to study cancer cells. In particular, she is fascinated by how cell shape directly controls signal transduction pathways, cell proliferation and survival. In her free time, she enjoys reading novels and hiking with family and friends, and playing challenging board games.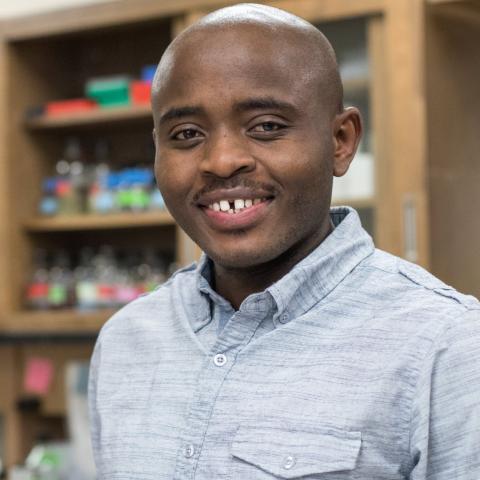 Gabriel Muhire Gihana, Ph.D.
Postdoctoral Researcher
Gabriel Muhire Gihana was born and raised in Rwanda, Africa. He completed his BS in Biochemistry and Molecular Biology from California Baptist University in 2013, and his Ph.D. in Genome Cell and Developmental Biology from Indiana University in 2019. His doctoral research investigated the mechanisms that coordinate cell division with cell polarity and morphogenesis in budding yeast. In the Danuser laboratory, Muhire Gihana studies the role of small GTPases and cellular morphogenesis in cancer cell growth and drug resistance. Outside the laboratory, he enjoys playing chess, singing, and participating in research outreach projects.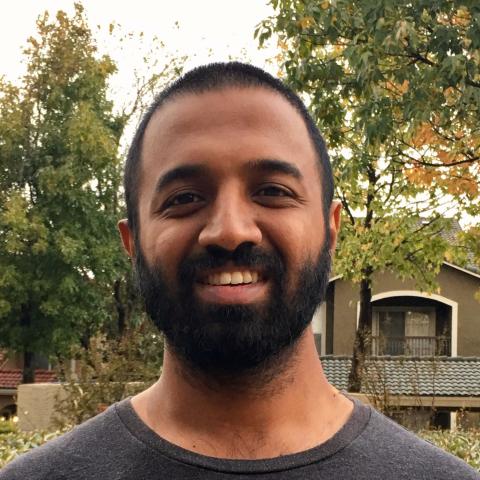 Vasanth S. Murali, Ph.D.
Postdoctoral Researcher
Murali was born and raised in India. He received his BE in Biotechnology from Visvesvaraya Technological University in 2008. He then moved to University of Texas at Dallas where he acquired his MS in 2011 and PhD in 2015 in Molecular and Cell Biology. His graduate work focused on quantitative and sub-cellular location studies on the use of folic acid targeted carbon nanotubes in thermal ablation cancer therapies. In 2016, he joined UT Southwestern Medical Center as a postdoctoral fellow where he holds a joint appointment with the Danuser and Çobanoğlu labs. He currently works on developing 3D imaging based functional assays for assessing drug activity. This will allow him to test known associations and novel predictions and investigate drug targets for mechanistic studies and in vivo efficacy. Outside of the lab, Vasanth enjoys travelling and riding his motorcycle.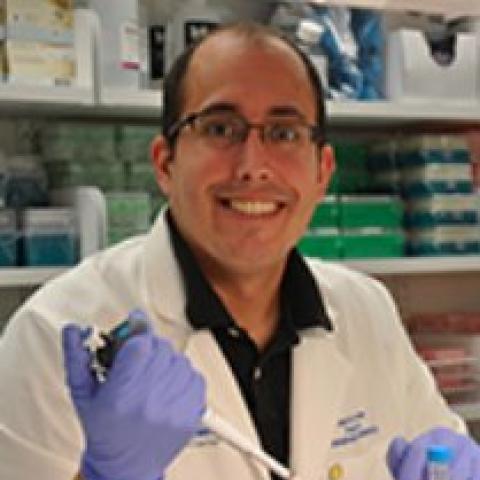 David Saucier, Ph.D.
Postdoctoral Researcher
David Saucier was born and raised in Albuquerque, New Mexico. He received his BS degrees in Nuclear Engineering and Chemistry at the University of New Mexico and a MS in Nuclear Engineering at Texas A&M in 2016 studying the effects of gamma radiation on bones. He received his PhD in 2021 looking at the effects of cancer organotropism in zebrafish larvae through a platform FishATLAS.  Currently, he works in the Danuser laboratory researching human cancer metastasis in zebrafish using quantitative and statistical methods. David was supported in his PhD with NIH F31 Memorial Kirschstein Fellowship Grant from the NCI. During his free time, he enjoys going on runs with his wife, playing cello, and discovering new board games.
Dagan Segal, Ph.D.
Postdoctoral Researcher
Dagan Segal was born in Rehovot, Israel. She received her B.S. in Molecular and Cellular Biology from UT Austin in 2008, her M.S. in Biology from the Technion Israel Institute of Technology in 2012. Segal completed her Ph.D. in Biology from The Weizmann Institute of Science in 2017, under the supervision of Prof. Benny Shilo, where she studied the regulation of actin dynamics in the developing fruit fly. Currently, Dagan holds a joint appointment with the Danuser and Amatruda labs. Dagan was selected as an EMBO Long-Term Research Fellow in January 2019. Her work combines zebrafish and in vitro models to gain insight into how cells interact with varying microenvironments, especially in pediatric cancer. In her free time, she enjoys kayaking, hiking, and laughing.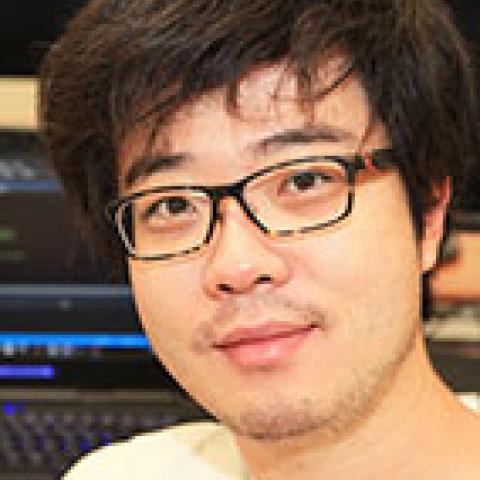 XinXin Wang, Ph.D.
Postdoctoral Researcher
Xinxin Wang received his Ph.D. in Physics from Washington University in St. Louis (thesis advisor: Dr. Anders Carlsson). He joined the Danuser lab at UT Southwestern in 2016. His research interests are focused on quantitative modeling of clathrin-mediated endocytosis (CME). In his free time, Xinxin likes to play basketball, ultimate frisbee, beach volleyball and Warcraft III.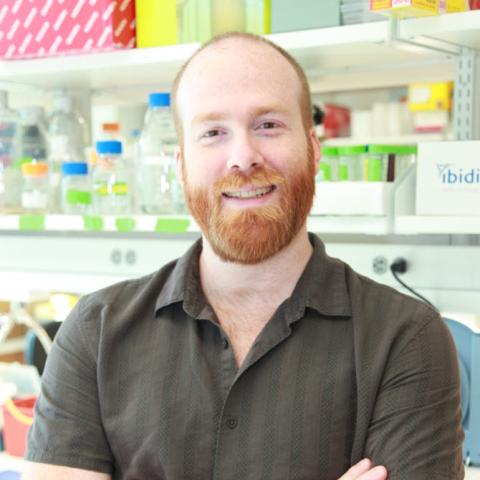 Andrew Weems, Ph.D.
Postdoctoral Researcher
Andrew grew up in the (formerly) small town of Katy, outside of Houston, TX. After coming to science by a circuitous path which included forays into ballet, woodworking, and retail management, he was awarded a Bachelor's degree in Biology from Texas State University. His graduate work was completed at the University of Colorado, where he earned a PhD in Cell Biology under Michael McMurray. While there, he mapped the assembly pathway of septin cytoskeletal complexes in S. cerevisiae, by developing a novel split-GFP tool that identifies the chronological order of protein-protein interactions in vivo using live-cell imaging. In so doing, he exposed an unforeseen structural mechanism by which septin proteins assemble into alternate complexes with distinct biochemical properties depending on cellular metabolic states, allowing cytoskeletal behavior to be directly driven by cell metabolism and nutrient availability. Joining the Danuser lab in the Fall of 2017, he is now interested in cellular morphodynamics, and the ways that cell shape influence the cytoskeletal and signaling programs controlling the behavior of both healthy and cancerous cells. Andrew is supported by a fellowship from the Jane Coffin Childs Memorial Fund for Medical Research. He spends his free time basking in the presence of his wonderful wife and daughter, as well as training, teaching, and competing as an historical longsword fencer.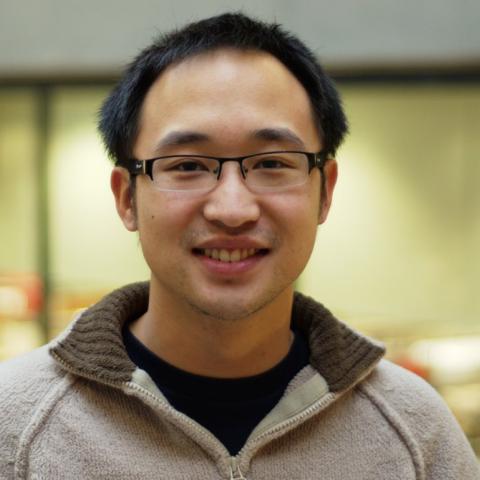 Felix Zhou, Ph.D.
Postdoctoral Researcher
Felix was born in Sichuan, China and grew up in the suburbs of Manchester in the United Kingdom. He completed a Masters in Engineering (MEng) from the University of Cambridge, UK in 2013. He then made the transition to computational biology for his doctoral studies under the EPSRC Life Sciences Doctoral Training Program at the University of Oxford, UK. He completed his Ph.D. in bioimaging in 2018. His doctoral thesis developed a motion analysis framework, MOtion SEnsing Superpixels (MOSES) to extract video-level phenotype descriptors for unbiased clustering and classification for live cell screening in 2D. In the Danuser laboratory, Felix continues to expand his live-cell imaging research into 3D. He is currently studying and developing computational techniques to infer causal relationships between stochastic molecular timeseries extracted from 3D live-cell microscropy. Outside the laboratory, he enjoys watching movies, anime, and playing board games.