One of the keys to our success as a collaborative facility has been the tight integration of HTS Core expertise with that in medicinal chemistry, ADME (Absorption, Distribution, Metabolism, and Excretion), and in vivo efficacy. Six faculty members in the Biochemistry Department enable lead optimization and development in pre-clinical drug discovery programs. Their efforts are supported and enhanced by the Pharmacology Core that carries out ADME, toxicity, and efficacy studies.
All data captured in each iteration of the lead optimization cycle is uploaded into the UT Southwestern Laboratory Information Management System (LIMS) to ensure the integrity of the data and facilitate data mining, reporting, and decision-making as leads are optimized and characterized. Drs. Anwu Zhou, Prema Latha Mallipeddi, and Hong Chen provide bio- and cheminformatic support for screening and serve as LIMS administrators. (For details on the LIMS, please see the Core LIMS website.)
Anwu Zhou, Ph.D.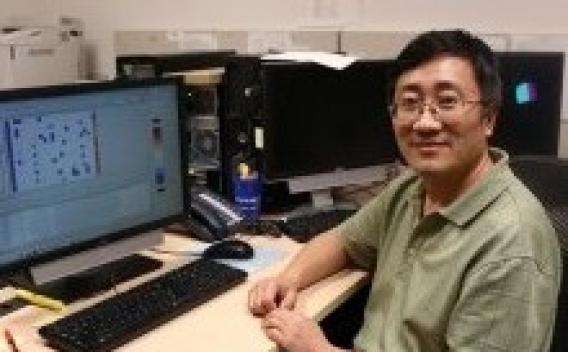 Prema Latha Mallipeddi, Ph.D.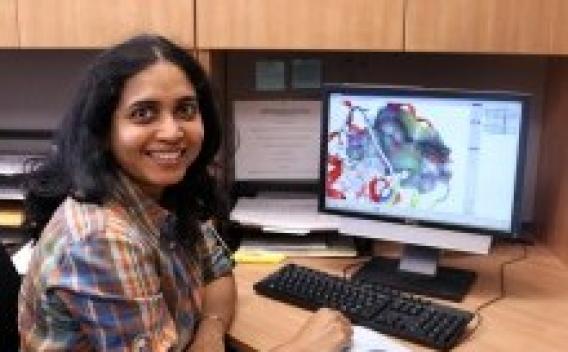 Hong Chen, Ph.D.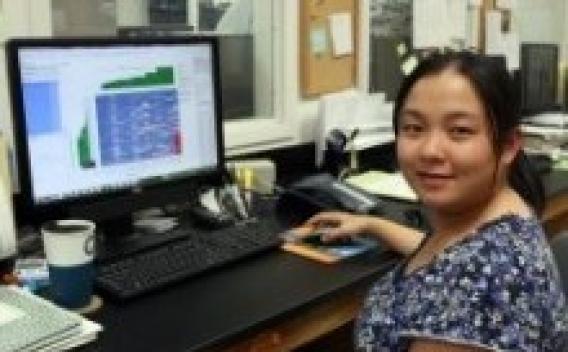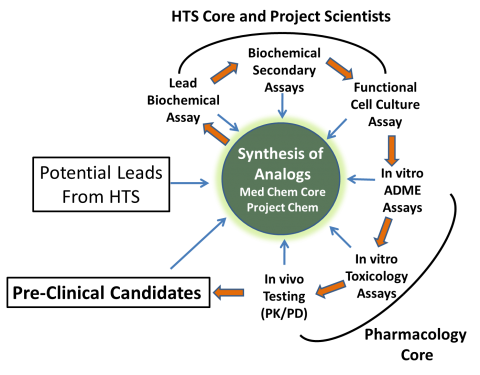 Figure 1. Hit-to-Lead Development Cycle. Roles of the HTS facility, Chemistry, and Pharmacology cores in their interactions with project biologists and chemists. The order and priority of the primary, secondary, and cell culture assays may change if the primary HTS assay is cell-based. (Adapted from MacCoss, M. and T.A. Baillie. Organic Chemistry in Drug Discovery. Science, 2004. 303(5665): p. 1810-1813.)