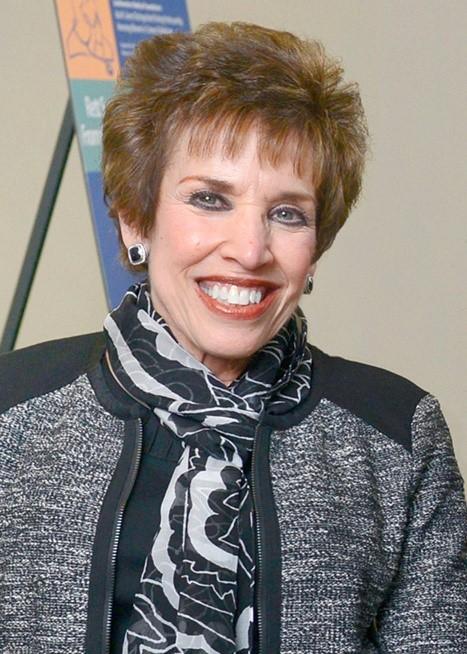 Carole Mendelson, Ph.D.
Professor of Biochemistry and Obstetrics and Gynecology
Director of the North Texas March of Dimes Birth Defects Center
Email Dr. Mendelson 
Carole R. Mendelson received a B.S. in Biology from the City College of New York and a Ph.D. in Zoology from Rutgers University. She spent five years as postdoctoral and Staff Fellows at the National Institutes of Health. She joined the faculty of UT Southwestern in 1980, has been Professor of Biochemistry and Obstetrics & Gynecology since 1992 and Director of the North Texas March of Dimes Birth Defects Center since 2005. Her scientific career has been devoted to studying molecular mechanisms in developmental and hormonal regulation of key genes in perinatal biology and female reproduction. She and her colleague Evan Simpson were first to clone and characterize the human aromatase P450 (hCYP19A1) gene and discovered that it was controlled by different tissue-specific promoters, specifically expressed in placenta, ovary and adipose tissue. Her laboratory has elucidated mechanisms whereby progesterone acting via its nuclear receptor maintains myometrial quiescence during pregnancy, and those that cause a loss of progesterone receptor function leading to parturition. They also have characterized molecular mechanisms underlying regulation of the gene encoding the major protein of lung surfactant, surfactant protein A (SP-A) and discovered that it serves as an excellent marker of type II cell differentiation and function. They obtained compelling evidence that augmented production of SP-A and platelet-activating factor (PAF) by the maturing fetal lung provides a key hormonal stimulus for the cascade of inflammatory signals that culminate in labor at term. Her research has been funded by the March of Dimes Foundation, by the Burroughs Wellcome Fund and has been continuously funded by the National Institutes of Health (NIH) since 1982. She held an NIH MERIT Award from 1998 – 2008, received the Roy O. Greep Award for Outstanding Research and the Sydney H. Ingbar Distinguished Service Award from The Endocrine Society, the Mentor Award from Women in Endocrinology and the President's Distinguished Scientist Award and Award for Mentorship from the Society for Reproductive Investigation.