Dr. Hashini Wanniarachchi has joined the lab as a postdoctoral fellow.
She received her bachelor's degree in industrial engineering, and then completed her doctoral degree in biomedical engineering at the University of Texas at Arlington (UTA). While at UTA, Dr. Wanniarachchi was guided by Hanli Liu, Ph.D., Professor of Bioengineering, as she focused on near infrared spectroscopy of human brain activity.
At UT Southwestern, Dr. Wanniarachchi will conduct research primarily on multispectral optoacoustic tomography and bioluminescence imaging to characterize kidney cancer and develop new therapeutic approaches.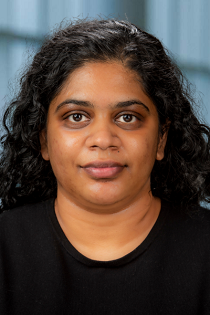 Dr. Hashini Wanniarachchi