Meet the Principal Investigator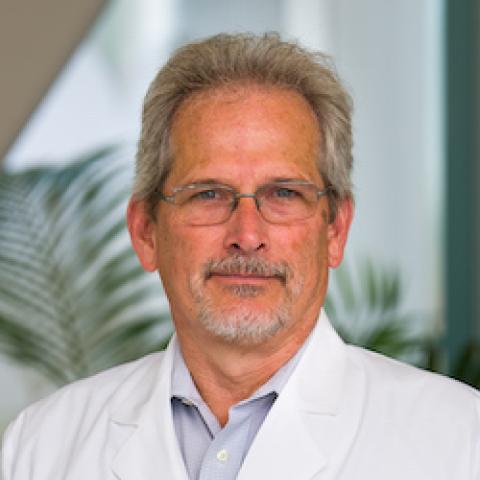 Michael Story, Ph.D.
Michael Story, Ph.D., a professor at UT Southwestern Medical Center, earned his Ph.D. from Colorado State University. He holds the David A. Pistenmaa, MD, PhD Distinguished Chair in Radiation Oncology, serves as Vice Chair of Radiation Biology Research in the Department of Radiation Oncology and Director of the Pre-Clinical Radiation Core Facility. Dr. Story is a board member for the National Council of Radiation Protection and Measurements (NCRP), serves on the editorial board of Mutagenesis and the International Journal of Particle Therapy and has served on a number of review panels for the National Cancer Institute (NCI), the National Aeronautics and Space Administration (NASA), and other entities.
Dr. Story directs the radiobiology course for the Medical Physics graduate program and the Radiation Oncology Medical Resident program and was a faculty member for NASA's Space Radiation Summer School. Dr. Story's research is focused on five areas associated with radiation exposure: (1) delineating the effects of novel superoxide dismutase compounds that can act as both radioprotector and radiosensitizer in the same setting; (2) understanding and exploiting the biological effects of tumor-treating fields in combination with radiation and/or chemotherapy agents; (3) developing biomarkers of the radioresponse of lung and liver tissues to high linear-energy transfer radiation exposures, including the development of biomarkers of carcinogenic risk; (4) enhancement of carbon ion radiotherapy for pancreatic and head and neck cancers; and (5) identification of genomic or epigenomic factors that predict or are prognostic for the radioresponse in head and neck squamous cell carcinoma. Dr. Story's research is funded by NCI, NASA, the Cancer Prevention and Research Institute of Texas, and industry.
Current Lab Members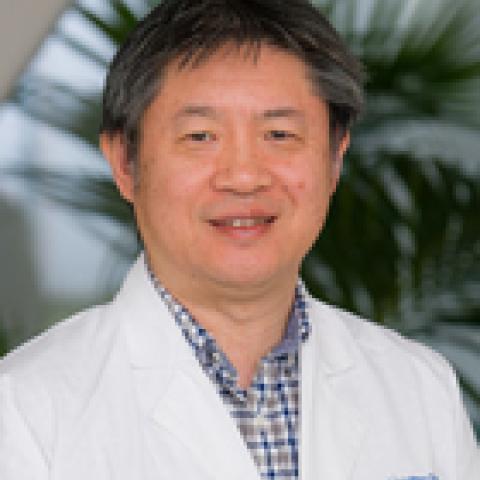 Lianghao Ding, Ph.D.
Assistant Professor
Dr. Ding earned his Ph.D. at Tohoku University, School of Medicine in Sendai, Japan. He received post-doc training at Lawrence Berkeley National Laboratory in biophysics and bioinformatics. He later joined UTSW to work on multiple NASA-funded radiation research projects in the Story Lab and help run a genomics core facility under Simmons Cancer Center. His latest research is to study the risk of carcinogenesis for space radiation, especially the risk of hepatocellular carcinoma (HCC) caused by high-energy ion (HZE) radiation that affects astronauts during deep space expeditions. By analyzing genomics profiles in mouse models, Dr. Ding has identified subgroup of human HCC patients that share genomics features with HZE radiation-induced HCC in mice, which will help other studies that focus on mechanisms of radiation-induced carcinogenesis, and better estimate the risk of space radiation. 
Dr. Ding's long-term research focus is to discover non-invasive biomarkers, such as circulating miRNAs, that can be used for early diagnosis of diseases and for prediction of therapeutic outcomes. Overall, these efforts will facilitate personalized medicine. Dr. Ding is also interested in discovering functionally significant isoform switches associated with cancer and radio sensitivity via computational biology approaches.​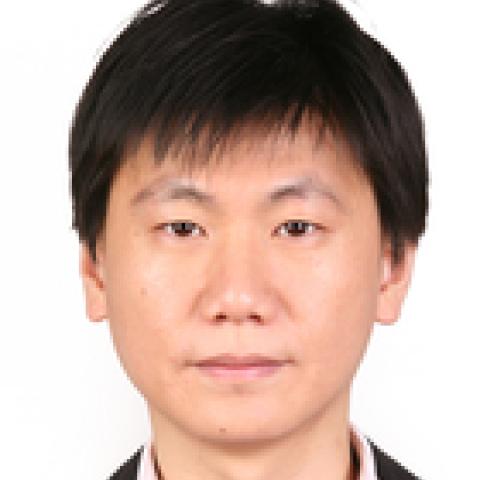 Zengfu Shang, Ph.D.
Research Assistant Professor
Dr. Shang earned his Ph.D. from Beijing Institute of Radiation Medicine. His research interests include the molecular mechanism of IR-induced DNA damage repair and identifying an approach to radiosensitize cancers to prevent IR-induced normal tissue injury.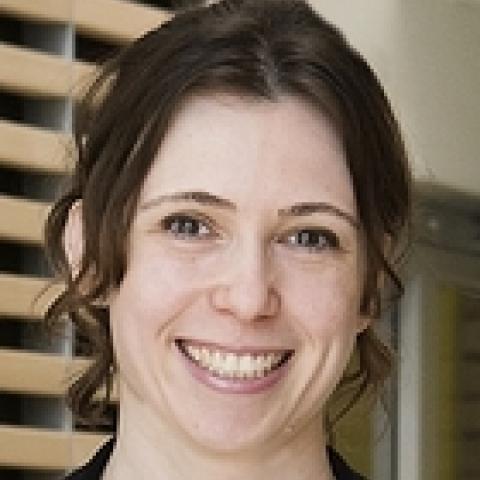 Britta Langen, Ph.D.
Visiting Instructor
Dr. Langen received her Dipl.-Biol. with an informatics minor from RWTH Aachen University, Germany, and wrote her graduate thesis in radiation biology at the German Aerospace Center (DLR) in Cologne, Germany. Moving to Sweden, she earned her Ph.D. in bioscience at Chalmers University of Technology. Her dissertation on radiation biomarker screening for normal tissue exposure was awarded the Assar Gabrielsson Award for best thesis in experimental research. She completed her postdoc training at University of Gothenburg, Sweden, where she pioneered age and sex bias research and translational chronobiology to improve pre-clinical radiation research. For this purpose, she also established a bioinformatics collaboration to apply machine learning and genetic algorithms to radiation biomarker discovery.
During her training, Dr. Langen has gained experience with unbound radionuclides and labeled radiopharmaceuticals, drug combination therapy of patient derived xenografts, external beam radiotherapy, and accelerated heavy ions. She has been on prolonged research visits to the HIMAC-NIRS facility in Chiba, Japan, and the Institut de Biologie Physico-Chimique (IBPC) in the Campus Curie in Paris, France. Dr. Langen is Vice Chair of the Scholars-In-Training Committee of the Radiation Research Society and founding member of the Initiative Radiation Researchers for Equity, Diversity, and Inclusivity.
She joined the Story Lab to improve cancer therapy using superoxide dismutase mimetics as radioprotectors and enhancers of radioimmune therapy.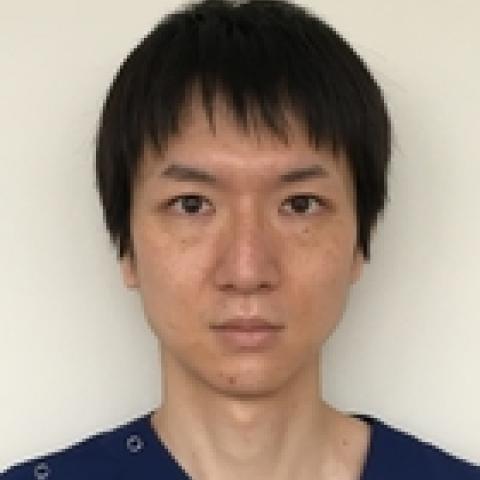 Moito Iijima, Ph.D.
Postdoctoral Researcher
Moito became a licensed medical doctor in 2010 and earned his Ph.D. from the Graduate School of Medicine, Keio University in 2020. He worked at the National Institute of Radiological Sciences (NIRS) to study the changes in PD-L1 expression by carbon ion therapy for cervical adenocarcioma and its clinical significance.
Moito joined the Story Lab in October 2021. His interests are in the combination of radiotherapy and immunotherapy, and he would like to study the radiation types and doses that strongly activate the anti-tumor immune response. Moito is also interested in the anti-tumor effects of radioprotector GC4419, and would like to study the effect of this drug in tumors treated with radiotherapy and immunotherapy.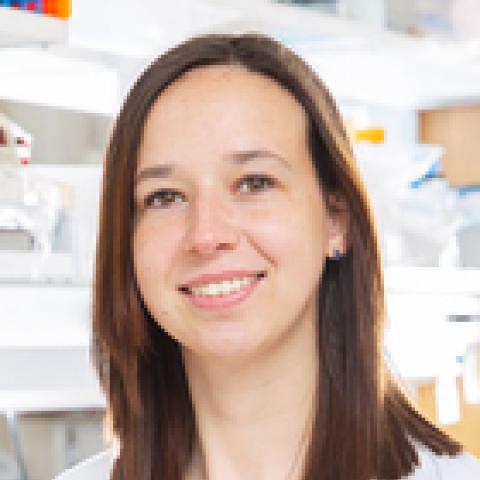 Elizabeth Polsdofer, M.S
Graduate Student
Elizabeth received her B.S. in physics from Iowa State (2013) where she completed research on the CERN-based ATLAS project as a Bernice Black Durand Scholar. After graduating, Elizabeth took a research year at the Space Telescope Science Institute to investigate infrared variable stars before beginning her M.S. in medical physics at the Oregon Medical Physics Program (2016). Her master's dissertation focused on improving dose estimates to normal tissues from eye plaque brachytherapy. 
Since joining the biomedical engineering graduate program and Dr. Story's lab in 2016, Elizabeth's research has focused on the tumor response to different radiation modalities. Her doctoral dissertation involves modeling tumor response to radiation for predicting the clinical benefits of heavy ion radiation. Additionally, Elizabeth manages a grant funded through NASA that examines the risk of space-radiation-induced lung carcinogenesis in wild type BALB/c mouse models.
Once she earns her Ph.D. from UT Southwestern, Elizabeth plans to enter the medical physics match and become a board-certified medical physicist.
Outside the lab Elizabeth enjoys volunteering at St. Monica's where she teaches confirmation and sings in the adult choir. She also enjoys quilting, listening to podcasts, baking, and spending time with her coonhound Bentley.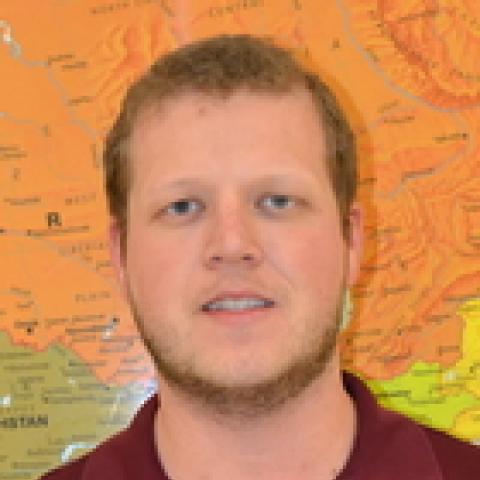 James Nicholson
Lab Coordinator
James earned his B.S. in biochemistry at the University of North Texas, where he studied the symbiotic relationship between Rhizobia and Medicago truncatula in the nitrogen fixation process. He joined the Molecular Radiation Biology Division in the fall of 2017 and moved into Dr. Story's lab in the summer of 2018. One of his focuses in the lab is performing in vivo studies with radiation while looking for synergistic effects with various therapeutics.
In his free time, he enjoys spending time with family, going on walks in the park with his girlfriend, and picking locks for fun.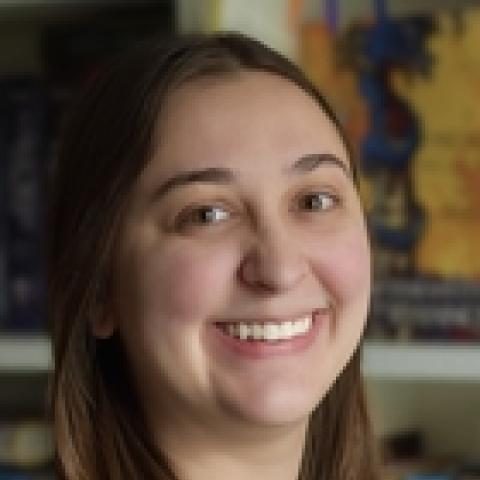 Delaney Felix
Research Assistant I
Delaney earned her bachelor's degree in biology from Texas A&M University in Corpus Christi. While there she focused on marine biology in her coursework and worked in a marine ecology lab with Dr. Lee Smee. She also accepted an internship with Texas Parks and Wildlife's Coastal Fisheries department and learned even more about the local marine life and legal processes.
She joined Dr. Story's lab after working within the ARC as a senior animal technician. Delaney will be working with Elizabeth on a grant funded through NASA to study the risks of space radiation induced lung carcinogenesis in mice.
In her free time, she enjoys taking her dogs to the park, reading good books, and baking.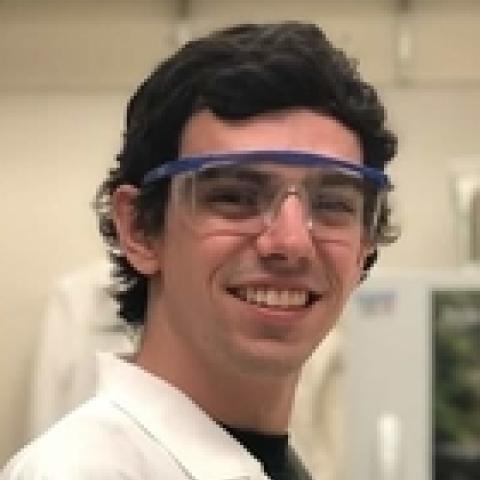 Alexander Brennan
Research Assistant I
Alex received his bachelor's degree in biology from Trinity University in San Antonio in 2018. He then joined the Herz Lab in the Molecular Genetics Department where he primarily handled genotyping for Alzheimer's research. In 2021, Alex joined the Story Lab where he studies Tumor Treating Fields.
In his free time Alex enjoys listening to and playing music, video games, and outdoor activities like camping, sailing, and shooting.
Lab Alumni
Agata Abramowicz, Ph.D.
Maria Sklodowska-Curie National Research Institute of Oncology Gliwice Branch
Susan Bailey, Ph.D.
Colorado State University
Ahneesh Mohanty, Ph.D.
UT Southwestern Medical Center
Taek-Keun Nam, M.D.
Chonnam National University Hwasun Hospital
Brock Sishc, Ph.D.
NASA at Johnson Space Center
Dat Vo, M.D., Ph.D.
UT Southwestern Medical Center