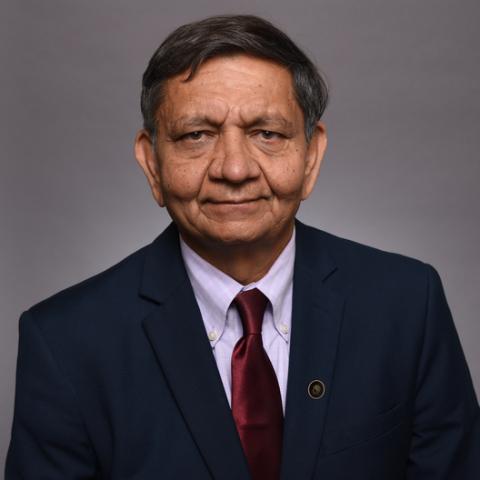 Madhukar H. Trivedi, M.D.
Madhukar H. Trivedi, M.D., is a Professor in the Department of Psychiatry at UT Southwestern Medical Center. He serves as Chief of the Division of Mood Disorders and the founding Director of the Center for Depression Research and Clinical Care, where he holds the Betty Jo Hay Distinguished Chair in Mental Health and the Julie K. Hersh Chair for Depression Research and Clinical Care. He specializes in treating depression.
Listen to Dr. Trivedi discuss The Past and Future of Mental Health Care on the CDRC's Brainstorm Podcast.
Dr. Trivedi earned his medical degree at Baroda Medical College in India, where he also completed a residency in psychiatry. He performed a second residency in psychiatry at Henry Ford Hospital in Detroit, Michigan, and received advanced training in functional brain imaging and psychopharmacology through a research fellowship at UT Southwestern.
Certified by the American Board of Psychiatry and Neurology, Dr. Trivedi joined the UT Southwestern faculty in 1993.
Dr. Trivedi is an internationally recognized translational researcher focused on the development and validation of biosignatures of depression. He also researches pharmacological, psychosocial, and nonpharmacological treatments for depression. He has been a principal investigator on numerous translational research projects as well as clinical trials and authored more than 500 peer-reviewed scholarly articles, numerous abstracts, and book chapters. Dr. Trivedi serves on the editorial board of CNS Spectrums, Clinical Medicine: Psychiatry, Journal of Clinical Psychiatry, Journal of Affective Disorders, Psychiatric Annals, and Asian Journal of Psychiatry, and serves as an ad hoc reviewer for several journals. He has also delivered more than 200 invited lectures.
Dr. Trivedi is President of the American Society of Clinical Psychopharmacology and a member of numerous other professional organizations, including the American College of Neuropsychopharmacology, the American College of Psychiatrists, the American Medical Association, the American Psychiatric Association, the Dallas County Medical Society, the Society of Biological Psychiatry, the Texas Medical Association, and the Texas Society of Psychiatric Physicians.
He has been named a Texas Monthly Super Doctor multiple times and has received numerous local and international accolades, including the Gerald L. Klerman Award from the National Depressive and Manic-Depressive Association Scientific Advisory Board, the Psychiatric Excellence Award from the Texas Society of Psychiatric Physicians, the Gerald L. Klerman Senior Investigator Award, the American Psychiatric Association Award for Research, and the Mood Disorders Research Award from the American College of Psychiatrists. Dr. Trivedi was listed in the World's Most Influential Scientific Minds by Thomson Reuters in 2014, and Clarivate has named him as one of the world's most highly cited researchers in psychiatry for the last seven years.
Dr. Madhukar Trivedi hosts MedScape's newest podcast series, InDiscussion, all about Major Depressive Disorder (MDD). In these podcasts, Dr. Trivedi interviews experts about a variety of topics related to the diagnosis and treatment of MDD. 
Season 2 of MedScape's InDiscussion podcast series highlights predictors and precision medicine. The latest episode discusses utilizing subtypes and biotypes for personalized treatments with Leanne Williams, Ph.D., professor in the Department of Psychiatry and Behavioral Sciences at Stanford University.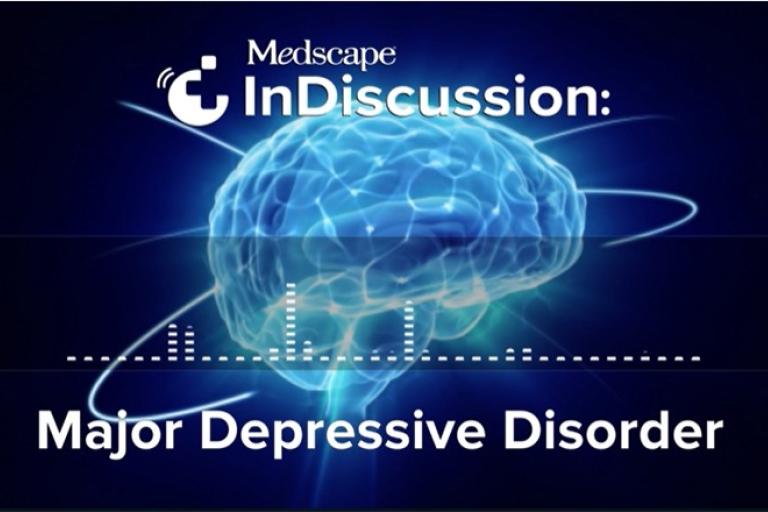 Mood Disorders Research
Testimonials from CDRC Friends and Community Partners