Mood Disorders Research
Cultivating Knowledge to Impact Positive Change
Community Programming
We provide educational presentations to help raise awareness about the symptoms of depression, available treatments, and specific topics such as risk factors and warning signs for depression and suicide and recognizing depression in youth.
46+
Community Engagements in 2022
From it's inception, the Center for Depression Research and Clinical Care has paved new pathways for understanding, preventing, and treating mood disorders. Part of our next decade of work involves reimagining the conversation around mood disorders and mental health through sharing the knowledge, tools, and techniques learned (and validated) to a wider audience of clinicians, educators, and communities.
Professional education is a large part of our vision of a future free from the burden of depression, and our efforts at UT Southwestern to build a growing number of clinical and research professionals with the knowledge and skills to identify and treat mood disorders.
Quote from Madhukar Trivedi, M.D.
Depression should be seen like any other kind of chronic disease, like diabetes or hypertension. Therefore, we have to always be on the hunt for better treatments.
Dr. Madhukar Trivedi hosts MedScape's newest podcast series, InDiscussion, all about Major Depressive Disorder (MDD). In these podcasts, Dr. Trivedi interviews experts about a variety of topics related to the diagnosis and treatment of MDD. 
Season 2 of MedScape's InDiscussion podcast series highlights predictors and precision medicine. The latest episode discusses utilizing subtypes and biotypes for personalized treatments with Leanne Williams, Ph.D., professor in the Department of Psychiatry and Behavioral Sciences at Stanford University.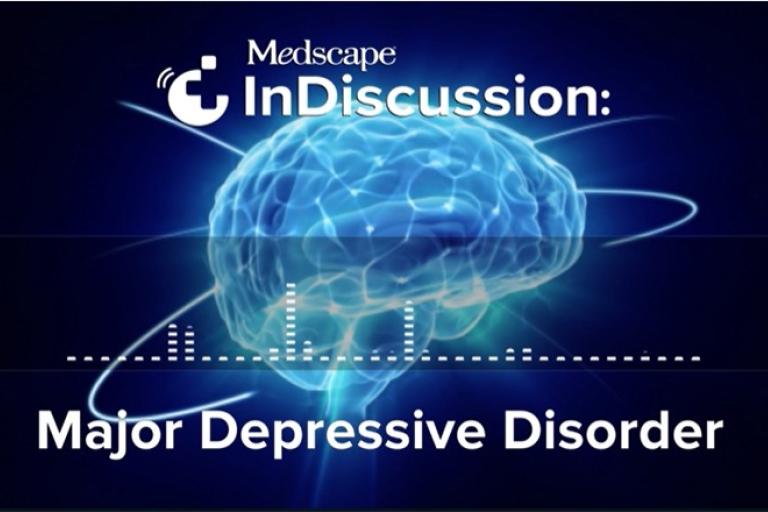 Mood Disorders Research
Training the Future
The CDRC is committed to providing learning opportunities for clinicians, students, and anyone in our community interested in learning more about mental health and resilience. Through many of our programs, we are training the next generation of mental health care providers and increasing the quality of treatments to patients in North Texas.
Solving Depression, Saving Tomorrows
Be part of the great impact we're having on science and medical care across the globe.
For more than two decades, Dr. Madhukar Trivedi and his colleagues at UT Southwestern Medical Center have conducted cutting-edge research to improve the treatment of depression, including the largest study-to-date examining appropriate treatment sequences for depression.