We aim to discover first-in-class drugs for treating cancer
We believe that the underlying challenge of cancer-drug discovery is to identify "druggable" targets: proteins whose activity can be influenced by small molecules.
We search for strategies to find yet-unknown small molecules to target proteins.
Meet the Principal Investigator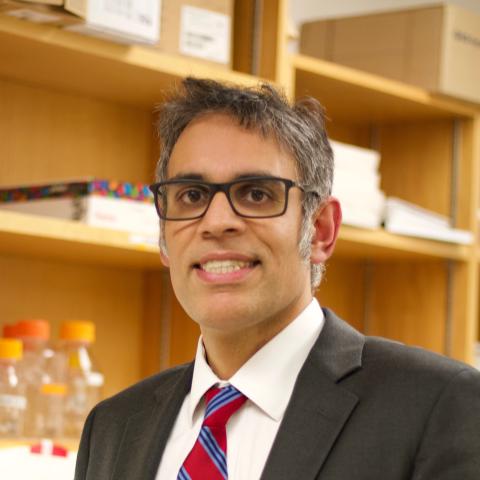 Deepak Nijhawan M.D., Ph.D.
Dr. Nijhawan is originally from Chicago and completed the medical scientist training program at UT Southwestern in 2005. He then completed a residency in Internal Medicine and clinical fellowship in Medical Oncology before returning to UT Southwestern.
He is interested in using cancer genomics to predict new cancer vulnerabilities. During his fellowship, he used functional cancer genomics to identify novel targets in cancer. He developed a novel strategy to target "passenger" genes as an Achilles heel in ovarian cancer.
At UTSW, he is interested in expanding the list of vulnerabilities and translating these findings into the clinic to improve the treatment of ovarian and lung cancer. Dr. Nijhawan's interests outside of medicine include cycling, hiking, travel, and sports.