Meet the Principal Investigator
Jose Joglar, M.D. FACC, FAHA, FHRS,
Professor, Internal Medicine
Medical Director
 
Dr. Joglar leads a dedicated clinical trials team that brings to our patients innovative cardiac therapies, devices, and procedures. Dr. Joglar studies heart rhythm disorders and therapies, and has extensive experience in all aspects of arrhythmia management, including catheter ablation of arrhythmias, implantable arrhythmia management devices, and drug therapies.
Darren K. McGuire, M.D., M.H.Sc., FACC, FAHA,
Professor, Internal Medicine
Co-Director
Dr. McGuire maintains clinical and research interests in the long-term prevention of and risk-modification for cardiovascular disease, especially among the population of patients with diabetes. He is actively involved in studying the effects of several therapeutic intervention strategies among patients with diabetes and cardiovascular disease
Current Lab Members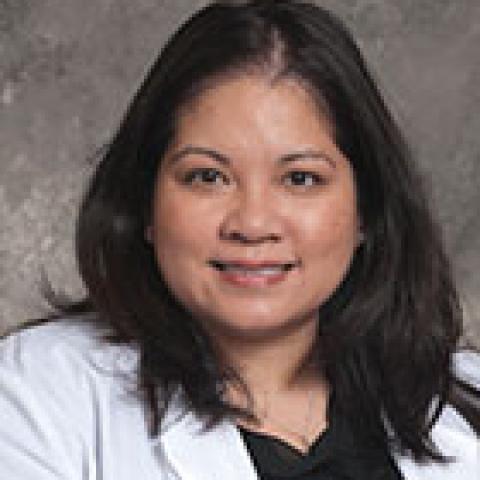 Anne Leyretana Zabat
Anne is a Southern California native. She completed a B.S. in Biological Sciences with a minor in Anthropology from the University of California, Irvine. During her time there, she was active in both preclinical research as well as clinical trials. Anne graduated from the University of the East, Ramon Magsaysay Memorial Medical College in 2001 where she also completed her internship year. She was introduced to clinical trials in 2002 when she worked in Neuroscience Research in Bethesda, MD. Anne has worked with different organizations on a variety of clinical trials. She joined the Cardiology Division at UTSW in 2013.
Vukile David Mlambo, B.S., M.D.
Clinical Research Coordinator
Vukile was born in Harare, the capital city of Zimbabwe. He received his B.S. degree in Biology from Western Michigan University in Kalamazoo, Michigan. Subsequently, he went to study Medicine at St. George's University School of Medicine in Grenada. Upon graduation, he returned to Zimbabwe where he did his residence. Following this, he worked for the Ministry of Health as a Government Medical Officer and became the Medical Superintendent of the largest hospital there. After a few years with the Ministry of Health, he left to work for a group of companies as Chief Medical Officer. Vukile returned to the USA in 2007. He joined a group of primary care physicians in Dallas, Texas, as a Clinical Research Coordinator where he remained until 2013 when he left to join UTSW - IMC as Clinical Research Coordinator in December 2013. In his spare time Vukile enjoys playing tennis and squash, but most of all running. He is a proud Dallas Half Marathon finisher in 2014.