Meet the Principle Investigator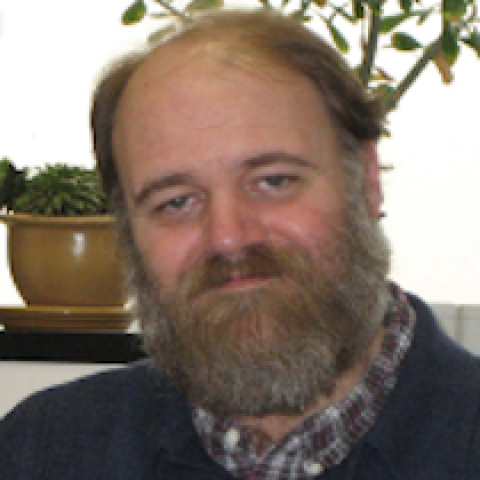 Paul Blount Ph.D.
Paul Blount has a very diverse scientific history. Although his BA is in microbiology from UCSD, his Ph.D. was received from the neuroscience program in 1990 at Washington University in St. Louis. His thesis work was performed in the laboratory of John Merlie in the Pharmacology Department where he studied the processing, assembly and ligand-binding properties of subunits of the nicotinic Acetylcholine receptor.
Subsequently, he worked for a short time on tachykinin (G-protein-coupled) receptors in the laboratory of James Krause, who was then also at Washington University. He then moved on to the University of Wisconsin in Madison where he worked with Dr. Ching Kung. It was there that he participated in the cloning, sequencing and characterization of MscL, the first gene shown to encode a mechanosensitive channel activity.
Paul Blount has been at U. T. Southwestern since 1998. Approaches used in his laboratory include microbial genetics, bacterial whole-cell physiology, liposome flux studies, and patch-clamp of both, microbial membranes and reconstituted liposome systems. His laboratory has many projects aimed at defining the molecular basis of microbial mechanosensitive channel gating. In addition, the laboratory interests are branching out into other studying eukaryotic mechanosensitive channels and using MscL as a drug target.in an attempt to generate new antibacterial agents. He is a member of the Molecular Microbiology and Molecular Biophysics graduate programs, and has some affiliation with the Neuroscience graduate program. He has kept broad interests from microbial physiology to molecular neuroscience, which helps give the lab a multidisciplinary atmosphere and makes for a great training opportunity for its members.