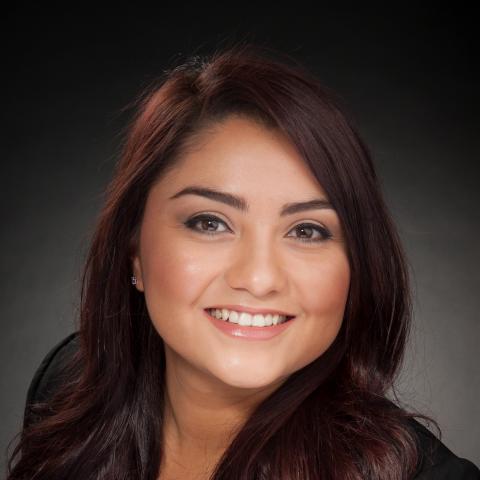 Cristel Camacho, Ph.D.
Assistant Professor
The overarching theme of my research interests and goals has focused on understanding key genetic events that lead to cancer in an effort to identify novel targets that will help improve existing therapies. Currently, I am interested in characterizing the molecular basis of breast cancer phenotypes with an emphasis on PARP biology. ADP-ribosylation mediated by PARP-1 is a frequent post-translation modification in eukaryotes shown to play an extensive role in gene regulation by modulating transcription. In Estrogen Receptor (ER)-positive breast cancers, PARP-1 plays a critical role in the direct control of estrogen-dependent gene expression, in part by modulating the activity of the transcription factor FoxA1. The biological consequences of PARP-1-mediated FoxA1 ADP-ribosylation are currently being explored. The long-term goal is to expand our knowledge of the role of PARP-1-mediated ADP-ribosylation in breast cancer biology by employing an array of biochemical, molecular, genomic and proteomic approaches using cell-based and transgenic mouse models of human breast cancer.
Join the Lab!
Postdoctoral Training Opportunity
A postdoctoral training position is available to study gene regulation in breast cancer. The Camacho Lab has several exciting projects related to hormone signaling and gene regulation, focusing on transcription and nuclear endpoints of cellular signaling pathways. We are interested in a wide variety of model systems and experimental approaches, including biochemistry, molecular biology, animal models, genomics, proteomics, bioinformatics, and computational biology. Projects in the lab are focused on signal-regulated transcription in the chromatin environment of the nucleus, targeting the estrogen and nuclear NAD+ signaling pathways, PARPs, and transcription factors in breast cancer biology.
Candidates must hold a recent Ph.D. and/or M.D. degree. Experience in Biochemistry, Molecular Biology, Genomics, and/or Computational Biology, leading to publication in peer-reviewed journals is recommended.
Lab News
(April 3, 2023) - The Harold C. Simmons Comprehensive Cancer Center has awarded an American Cancer Society Institutional Research Grant to Dr. Camacho for her proposal titled "Role of PARP-1-mediated FoxA1 ADP-Ribosylation in Breast Cancer Biology." The grant totals $40,000 and will be used to explore PARP-1-mediated FoxA1 ADP-ribosylation with unprecedented specificity and resolution.

The proposed studies aim to provide new insights into the use of PARP inhibitors to treat ERα+ breast cancers and to develop therapeutic strategies to disrupt aberrant signaling pathways associated with mutant FoxA1 luminal breast cancers. These studies will also provide new tools and approaches for studying ADP-ribosylation, ultimately helping to reshape our understanding of these events and their role in breast cancer biology.
Contact Us
Cristel Camacho, Ph.D.
UT Southwestern Medical Center
5323 Harry Hines Blvd. Building J, Room J7.116 Dallas, TX 75390-8511
214-648-2442