Meet the Principal Investigator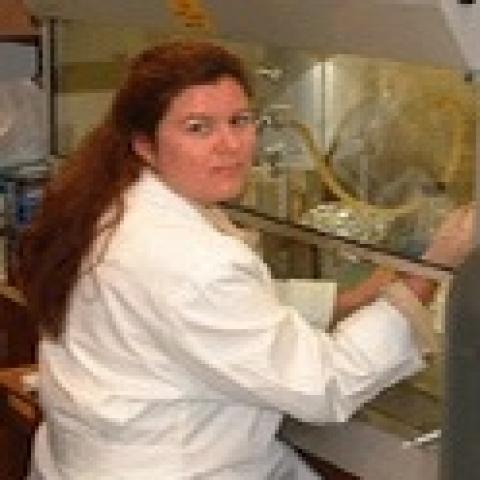 Deborah Carlson, Ph.D.
Assistant Professor
Surgery, Pediatrics 
Dr. Carlson has investigated cardiac dysfunction and other topics, work that has been sponsored by the National Institutes of Health. She is active in professional organizations, including the American Burn Association and the International Shock Society, with both groups bestowing awards on her for her research. Dr. Carlson is an author of numerous publications, which have recently included articles on heart dysfunction during sepsis and on ways to improve outcomes after burn injury.
Research
The work of Deborah Carlson, Ph.D., focuses on characterizing the inflammasome mediating the inflammatory response in the heart following thermal injury and thermal injury complicated with sepsis.
She is currently examining the mechanism of caspase-1 activation, identifying the inflammasome and its components within the heart and within the myocyte specifically. She proposes that NOD-like receptors (NLRs) create a platform for regulation of the IL-1 family members through caspase-1, suggesting a role in both innate and adaptive immunity for the inflammasome.
Her work is currently determining if NLRs are essential in mediating the inflammatory response in the heart in response to thermal injury and thermal injury complicated with sepsis, suggesting that inflammasomes are differentially expressed in the heart, responding to a tier-like system where upregulation of at least two components is required to assemble functional inflammasomes. This model suggests a concept of tissue inflammation privilege and may provide insight into the response of the heart to stress. The results of this project are aimed at targeting specific mechanisms of IL-1 member-induced cardiac dysfunction in the heart, and in specific cell types, such as the myocyte after injury, to allow the use in clinical practices of established therapies, such as estrogen regulation, caspase 1 inhibition, and cardiac P2X7 inhibitors, more selectively to allow directed cytokine regulation.