The Greenberg Lab focuses on translational research relative to autoimmune disorders of the central nervous system.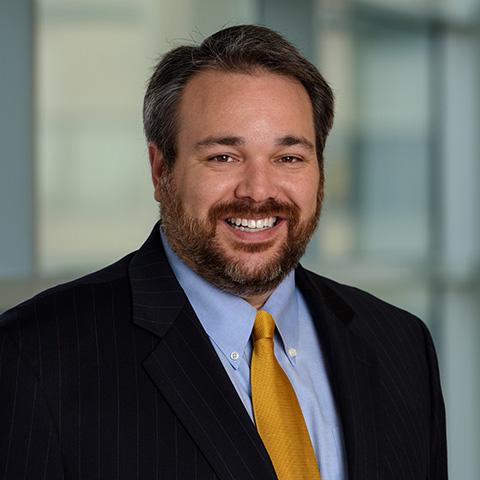 Benjamin M. Greenberg, M.D.
Dr. Benjamin Greenberg received his Bachelor's Degree in the History of Medicine and Science from The Johns Hopkins University. He received a Master of Health Science's Degree from The Johns Hopkins University School of Public Health. Dr. Greenberg graduated from Baylor College of Medicine with a Medical Degree and was elected to the Alpha Omega Alpha Honor Society. He completed an internship in Internal Medicine at Rush-St. Lukes-Presbyterian Hospital in Chicago, Il and subsequently completed his Neurology Residency at The Johns Hopkins Hospital in Baltimore, Maryland.
After residency, Dr. Greenberg completed a post-doctoral fellowship in neurovirology and immunology at The Johns Hopkins School of Public Health and joined the faculty within the Department of Neurology at The Johns Hopkins School of Medicine. There he served as co-Director of the Transvers Myelitis Center and Director of the Encephalitis program. He moved to UT Southwestern in 2009 and founded the Transverse Myelitis and Neuromyelitis Optica programs as well as the pediatric CONQUER (Collaboration on Neuroimmunology: Question, Understand, Educate, Restore) at Children's Health Dallas. Currently, Dr. Greenberg serves as a Distinguished Teaching Professor with the Department of Neurology at UT Southwestern and has a secondary appointment within the Department of Pediatrics. He serves as Vice Chair of Translational and Clinical Research for the Department of Neurology. Within the O'Donnell Brain Institute he serves as Director of the Perot Foundation Neurosciences Translational Research Center.
Dr.Greenberg's research interests are focused on autoimmune conditions that affect the central nervous system. These include multiple sclerosis, myelitis, neuromyelitis optica spectrum disorder, anti-MOG associated disorder, acute disseminated encephalomyelitis, optic neuritis and autoimmune encephalitis. Dr. Greenberg spends a portion of his research time leading efforts to build a comprehensive biobank of samples from patients with these conditions and the rest of his time leading clinical trial efforts for these conditions. He has a particular focus on phase 1, first in human trials. He has served as the PI for several phase 1 trials and as the IND holder for a first in human gene therapy trial.
Morgan McCreary, Ph.D.
Dr. Morgan McCreary is a statistician and Assistant Professor in the Department of Neurology and Neurotherapeutics. He has over five years of experience working in neurological research and currently provides statistical assistance to the Perot Foundation Neuroscience Translational Research Center, having aided over 20 clinician-investigators across several neurology specialties with study design and data analysis, as well as the presentation of results.
Through such collaborations, he has developed an understanding of data elements commonly collected in the neurosciences and he has developed a knowledge of limitations in current statistical methods. This has allowed him to focus on the development of novel statistical approaches tailored to meet these issues.
Dr McCreary's research interests include analysis in the presence of informative censoring, Bayesian modeling, analysis of latent variables inferred from multivariate measurements, joint modeling of longitudinal and time-to-event data, and analysis of high-dimensional data.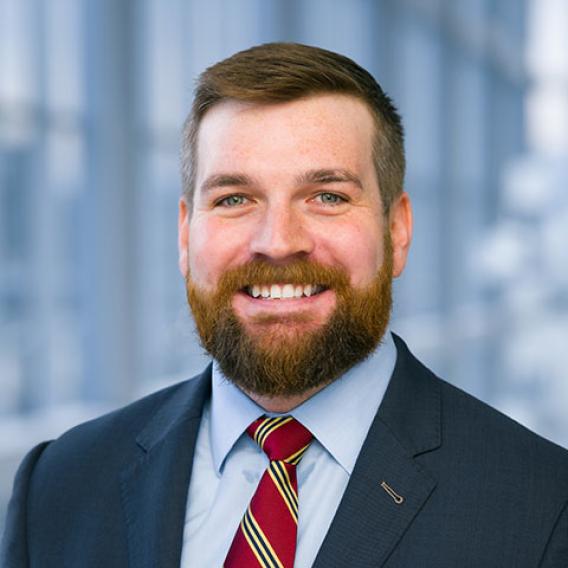 Paula Hardeman
Paula Hardeman received her Bachelor of Science in Biomedical Science from Texas A&M University, and her Master of Physician Assistant Studies from UT Southwestern Medical Center of Dallas. She was initially employed at a general internal medicine clinic and was recruited to join the Multiple Sclerosis/Neuro-immunology clinic at UT Southwestern Medical Center in 2010. In 2016, Ms. Hardeman was promoted to Lead Advance Practice Provider of the ambulatory Neurology Advance Practice Providers, and in 2017, she was awarded the Outstanding Educator Award from the School of Health Professions at UT Southwestern Medical Center.
Ms. Hardeman is currently enrolled in the Doctor of Medical Science program at A.T. Still University. She will complete her doctorate program in 2023.
Ms. Hardeman's research interests include how positive lifestyle changes impact autoimmune conditions of the central nervous system. She is also interested in healthcare disparities. Ms. Hardeman is an active research team member within the Multiple Sclerosis/Neuro-immunology clinic.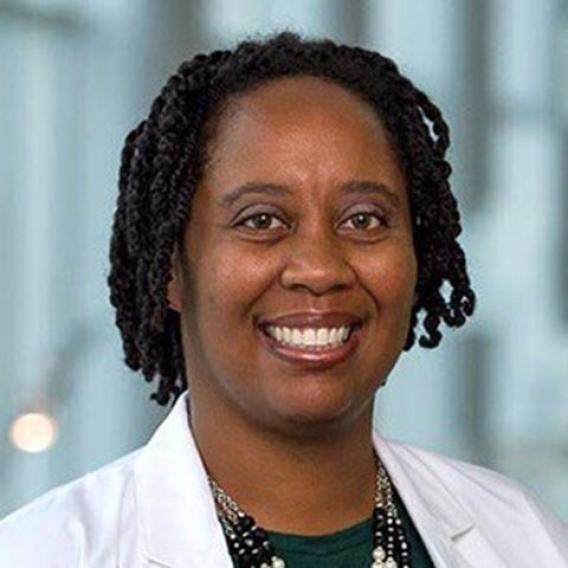 Patricia Plumb
Patricia Plumb graduated with the Bachelors and Masters in Nursing from the University of Oklahoma. She started working with the Biorepository in 2013.
Ms. Plumb is based out of Children's Health, primarily working with CNS demyelination syndromes and pediatric stroke as a Senior Research Nurse.
In her spare time, Ms. Plumb is a competitive tennis player and supports the MS Society cycling events.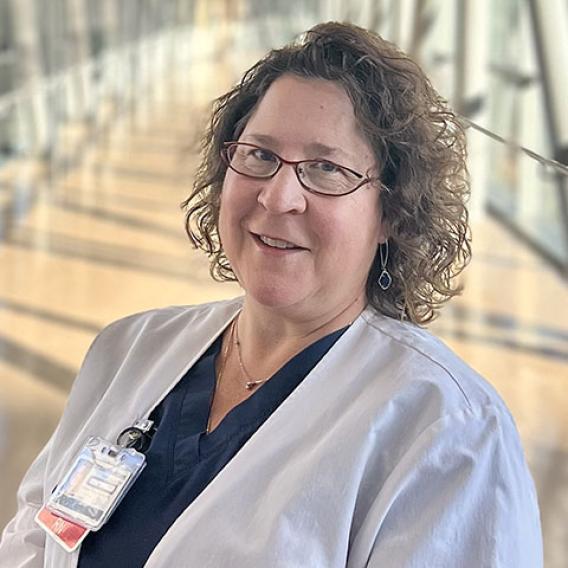 Jeniffer Mendez-Menendez
Jeniffer Mendez-Menendez received her Bachelor of Science from Texas Woman's University and a Masters of Public Health from Baylor University. She joined the biorepository team in 2021. She enjoys working in the biorepository and having the opportunity to work collectively with everyone here at UTSW. In her free time, she enjoys exercising and walking her dog.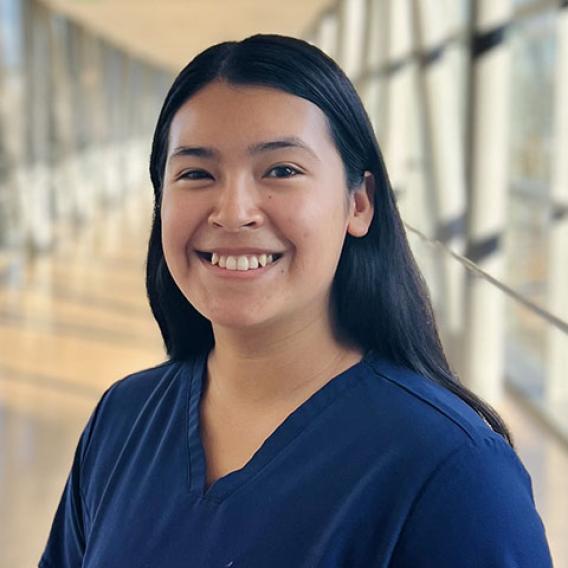 Ayodele Alagbon
Ayodele Alagbon obtained a Bachelor of Science in Microbiology and MBA from the University of Ilorin and Ladoke Akintola University respectively, and currently pursuing another master's degree in public health. He is also certified in Agile project management.
Ayodele joined the biorepository in 2022 and brings a wealth of research knowledge to the team. Prior to joining the biorepository, he worked in the clinical laboratory of New York Presbyterian, Bronxville where he engaged in patient care, collection and processing of clinical data and biological samples. He is also skilled in Clinical trials, Clinical Trial Management System (CTSM), Electronic Data Capturing system (EDC).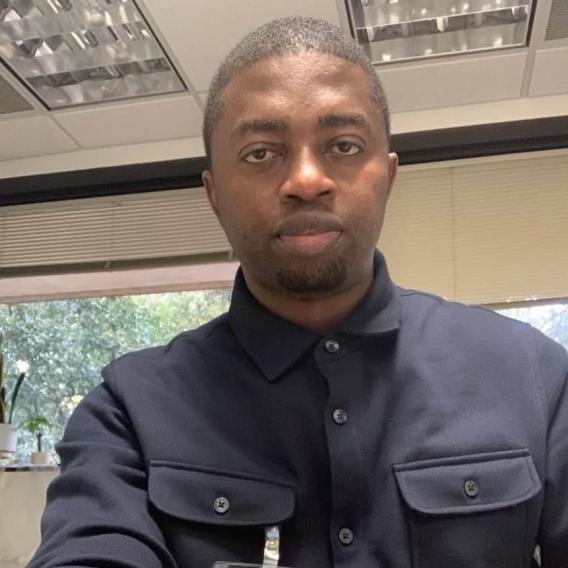 Kimberly Martinez
Kimberly Martinez graduated from Texas Woman's University in the Spring of 2022 with a degree in Biology. She joined the team in 2023 with the hopes of growing her knowledge and pursuing her interests in the field of neuroscience research.
In her free time, Kimberly enjoys exploring new restaurants and reading books.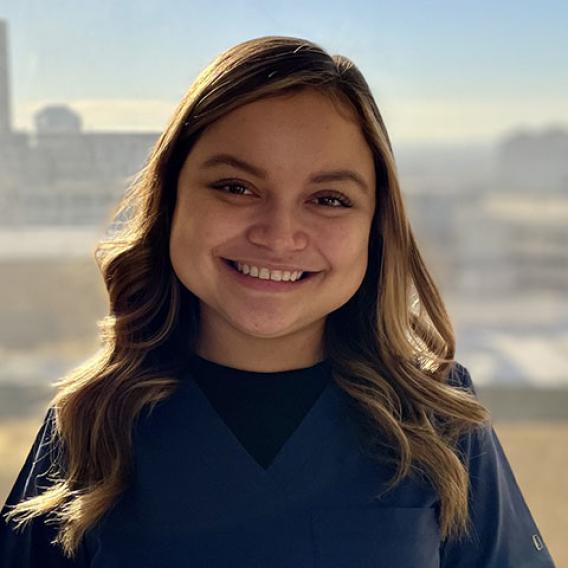 Taylor Hinojo
Taylor Hinojo, M.S., graduated from Texas A&M University in 2015 with a Bachelor's of Science in Psychology and from UT Dallas in Richardson in 2018 with an Master's Degree in Applied Cognition and Neuroscience.
Her research experience began with the Texas A&M Department of Visualization where she designed and executed a student-led clinical research project concerning storytelling as a design framework for cognitive support technologies for older adults. The resulting publication received the "Best Paper" award at the International Symposium on Interactive Technology and Aging Populations (IxAP) 2016 conference.
While completing graduate coursework she completed an internship with the Center for Vital Longevity under Dr. Chandramallika Basak where she assisted in the collection and administration of study assessments for a poster presented alongside a doctoral student at the 2018 Armadillo Southwestern Cognition Conference. Having cultivated a passion for neuroscience related research she joined UTSW as a clinical research coordinator and is pursuing interests in novel therapies for multiple sclerosis and neuroimmunology.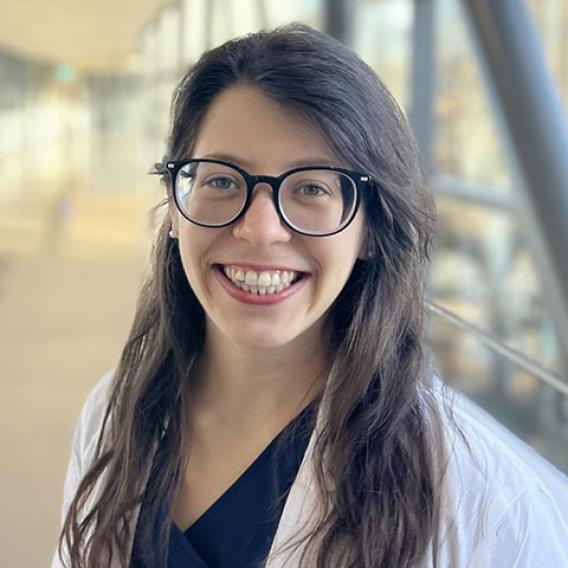 Manuel Huichapa
Manuel Huichapa is a Research Coordinator in the Neuro-translation Research Group. He coordinates PI-initiated and sponsored trials in the Neuro-Immunology and Multiple Sclerosis section of Neurology. He also assist with the Neuro-Science Biorepository in its efforts to aid the research of several investigators on UTSW Campus.
Prior to his research role in 2018, Manny assisted in facilitating the operations and management of a local private Family Medicine Clinic.
Manuel is currently pursuing a degree in Public Health. He hopes to apply this to his interest in researching and expanding minority participation in research.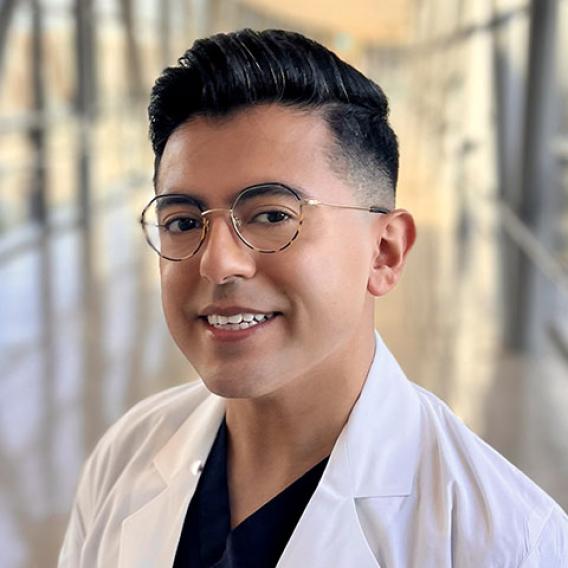 Ana Raicu
Ana Raicu joined the UTSW Neurology Department as a Clinical Research Coordinator in Multiple Sclerosis in 2023.
Over the last 20 years, Ana has worked in Neurodiagnostics as a certified EEG, NCS and IOM technologist. She has also served as an educator in the field. Her previous research experience includes registering drugs with the Romanian Ministry of Health, and projects in dermatology clinical studies.
Ana obtained her BS in Medical Science from "Carol Davila" Medical University, Romania.
Outside of work, Ana is personally interested in art, classical music, nature, and conservation.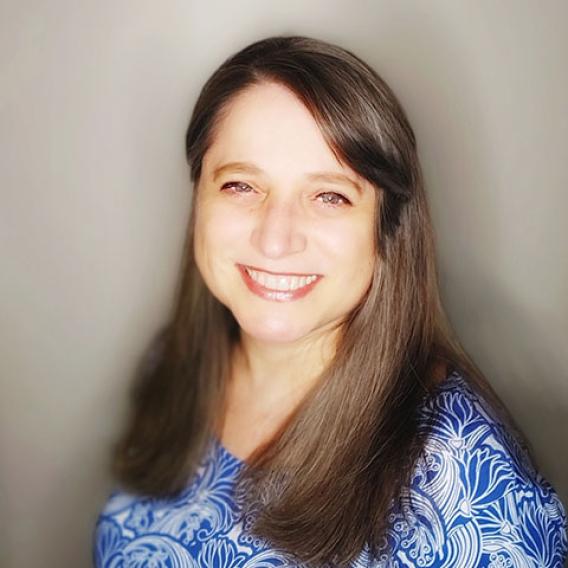 Biorepository
The neuroimmunology biorepository was founded by Dr. Greenberg in 2009 and is maintained in collaboration with Dr. Nancy Monson. This effort utilizes an IRB approved protocol to seek permission from patients and controls for the acquisition of data and specimens that can be used in future research projects.
Specimens acquired include blood-based samples, cerebrospinal fluid-based samples, fecal material, urine and in some cases, tissue specimens. The repository processes via standardized protocols to collect serum, plasma, PBMCs, DNA, RNA, CSF supernatant and CSF cells. These samples are stored for future use and can be requested for collaborative projects by emailing Dr. Greenberg or Dr. Monson.
To date, over 7000 sample acquisitions have occurred. Samples from this resource have been used in numerous studies.
Research
Dr. Greenberg's research includes use of biospecimens to perform biomarker and antibody discovery work in collaboration with Dr. Nancy Monson and the pursuit of novel clinical trials. To date, the efforts surrounding biomarker studies have yielded insights into the immunologic effects of various medical therapies, the identification of novel autoantibodies and processes for analyzing T cell repertoires that could be useful for clinical medicine. Dr. Greenberg has served as PI for over 20 clinical trials including more than 5 phase 1 studies. He has been the IND holder for one trial and served on the international steering committee for multiple studies. Dr. Greenberg has worked to improve the efficiency and robustness for neuroimmunology clinical trials while also working to simplify the process for patients.
Publications
Yamamura T., Weinshenker B., Yeaman M., DeSeze J, Patti F., Lobo P., von Budingen C., Kou X., Weber K., Greenberg BM., "Long-term safety of satralizumab in neuromyelitis optica spectrum disorder (NMOSD) from SAkuraSky and SAkuraStar", Multiple Sclerosis and Related Disorders, July 2022.
Greenberg BM, Bowen J., Alvarez E., Rodriguez M., Caggiano A., Warrington A., Zhao P., Eisen A., "A double-blind, placebo-controlled, single-ascending-dose intravenous infusion study of rHIgM22 in subjects with multiple sclerosis immediately following a relapse", Mult Scler. J. Exp. Trans. Clin., April 2022.
Greenberg BM, Casper TC, Mar SS, Ness JM, Plumb P, Liang S, Goyal M, Weinstock- Guttman B, Rodriguez M, Aaen GS, Belman A, Barcellos LF, Rose JW, Gorman MP, Benson LA, Candee M, Chitnis T, Harris YC, Kahn IL, Roalstad S, Hart J, Lotze TE, Rensel M, Rubin JP, Schreiner TL, Tillema JM, Waldman AT, Krupp L, Graves J, Drake K, Waubant E., "Familial History of Autoimmune Disorders Among Patients With Pediatric Mutiple Sclerosis", Neurol Neuroimmunol Neuroinflamm. 2021 Sep;8(5)
Ostmeyer J., Cowell L., Greenberg B., Christley, S., "Reconstituting T cell receptor selection in-silico", Genes and Immunity, July 2021.
McGetrick ME, Varughese NA, Miles DK, Wang CX, McCreary M, Monson NL, Greenberg BM, "Clinical Features, Treatment Strategies, and Outcomes in Hospitalized Children With Immnune-Mediated Encephalopathies", Pediatric Neurol., March 2021; 116:20-26
Sguigna PV, McCreary MC, Conger DL, Graves JS, Benson LA, Waldman AT, Greenberg BM, "Utilization of Visual Acuity Retroilluminated Charts for the Assessment of Afferent Visual System Dysfunction in a Pediatric Neuroimmunology Population", J. Neuroophthalmol. Mar 1 2021; 41(1):19-23
Blackburn KM, Greenberg BM, "Revisiting Transverse Myelitis: Moving Toward a New Nomenclature", Front. Neurol., September 2020
Narayan RN, Wang C, Greenberg BM, "Acute Disseminated Encephalomyelitis (ADEM) and Increased Intracranial Pressure Associated With Anti-Myelin Oligodendrocute Glycoprotein Antibodies", Pediatric Neurology, Oct 2019; 99:64-68
Narayan RN, McCreary M, Conger D, Wang C, Greenberg BM., "Unique characteristics of optical coherence tomography (OCT) results and visual acuity testing in myelin oligodendrocyte glycoprotein (MOG) antibody positive pediatric patients." Mult Scler Relat Disord. 2019 Feb 28:86-90.
Greenberg BM, Krishnan C, Harder L, "New Onset Transverse Myelitis Diagnostic Accuracy and Patient Experiences", Mult Scler Related Disord., 2019, May 30:42-44.
Wang, C., Narayan R., Greenberg BM, "Anti-Myelin Oligodendrocyte Glycoprotein Antibody Associated With Gray Matter Predominant Transverse Myelitis Mimicking Acute Flaccid Myelitis: A Presentation of Two Cases", Pediatric Neurology, 2018.
McCreary M., Mealy M., Wingerchuk D., Levy M., DeSena A., Greenberg BM, "Updated diagnostic criteria for neuromyelitis optica spectrum disorder: Similar Outcomes of previously separate cohorts", Multiple Sclerosis Journal of Exp. Tranl. Clin., Dec 2018, 4(4).
Richardson, T., Wachsmann, M., Oliver, D., Abedin, Z., Ye, D., Burns, D., Raisanen, J., Greenberg, BM.[co-senior author], Hatanpaa, K., "BRAF mutation leading to central nervous system Rosai-Dorfman disease", Annals of Neurology, 2018, 84(1):147-52.
Noland, D., Greenberg BM., "Safety and Efficacy of Plasma Exchange in Pediatric Transverse Myelitis", Neurology: Clinical Practice, 2018, 8(4):327-330.
Estradal K., Whelan C, Zhao F, BronsonP, Handsaker R, Sun C, Carulli J, Harris T, Ransohoff R, McCarroll S, Day-Williams A, Greenberg BM [co-senior author and corresponding author] & MacArthur D., "A whole genome sequence study identifies genetic risk factors for neuromyelitis optica" Nature Communications; 2018, 9:19-29.