Research
Our main mission is to understand the mechanisms that the skin uses to protect the host from infection. We seek to translate our discoveries into new therapies for individuals with skin diseases such as atopic dermatitis, hidradenitis suppurativa, and acne.
Skin is the largest organ in the body and harbors bacteria, fungi, viruses, and parasites on the surface and within skin appendages. Using a range of experimental approaches, we investigate the interactions between skin bacteria and the immune system.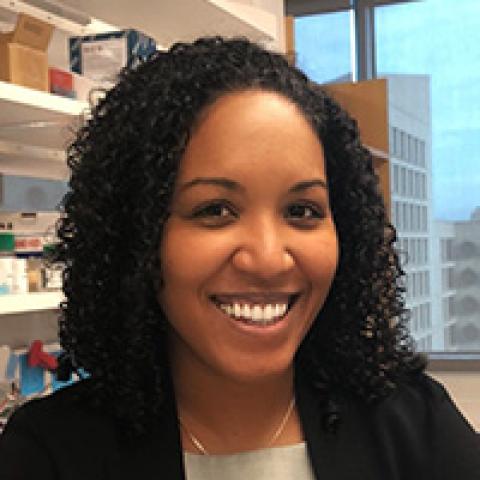 Tamia Harris-Tryon, M.D., Ph.D.
Dr. Harris-Tryon received her M.D. and a Ph.D. degree in Cellular and Molecular from the Medical Scientist Training Program at Johns Hopkins School of Medicine. She completed an Internship in Internal Medicine at the University of Maryland/Mercy Medical Center followed by residency training in Dermatology at Johns Hopkins Hospital. After completing her clinical training, Dr. Harris-Tryon returned to the bench completing a postdoctoral fellowship in the laboratory of Dr. Lora Hooper in the department of Immunology at the University of Texas Southwestern Medical Center. Dr. Harris-Tryon is board certified by the American Board of Dermatology and sees patients in the Dermatology clinics at UTSW and Parkland.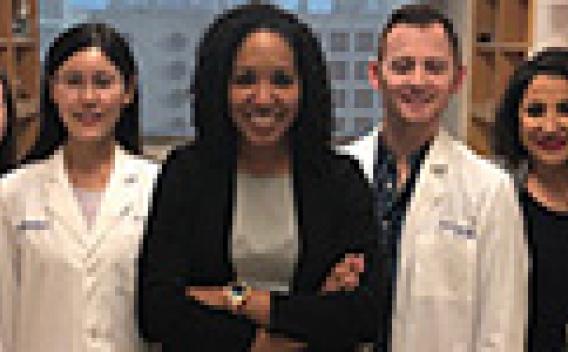 Join Our Lab
If you're interested in joining our team, please reach out to learn more about open positions.
Explore Opportunities
Collaborate with Us
Interested in our research? Get in touch to learn more or find out ways to collaborate.
Get in Touch