With the recent advances of genetic and chromosome testing methodologies, we became able to pinpoint genetics/chromosomal changes, causing developmental disabilities and birth defects. However, it remains to be determined how these genetic or chromosomal changes lead to clinical symptoms. Due to the lack of mechanistic understanding, there are no diagnosis specific treatments available in the vast majority of pediatrics genetic disorders.
In the Izumi Lab, with the ultimate goal of identifying druggable molecules/pathways in pediatric genetic disorders, we investigate the molecular mechanisms of pediatric genetic disorders due to chromosomal abnormalities and chromatin protein mutations. We employ novel genetic approaches by using patient-derived samples, induced pluripotent stem cell models and mutant mouse models.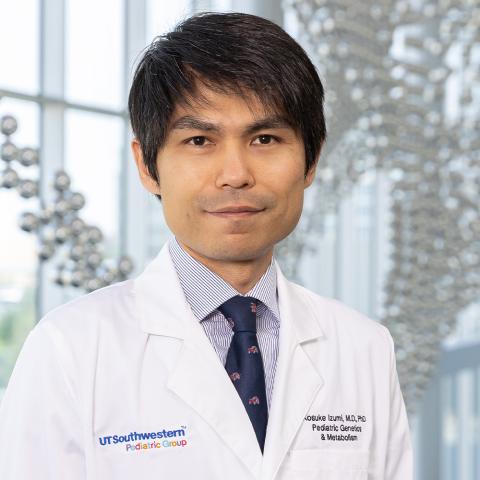 Kosuke Izumi
Assistant Professor
Pediatrics | Children's Medical Center Research Institute at UT Southwestern
Dr. Izumi obtained his MD and PhD at Keio University School of Medicine, where he studied molecular mechanism of pediatric genetic disorders.  He completed clinical pediatrics and genetics training at Rainbow Babies and Children's Hospital and the Children's Hospital of Philadelphia. He achieved board certification in pediatrics and medical genetics. After the clinical training, he became a post-doc at the Children's Hospital of Philadelphia and the University of Tokyo. During his post-doc training, he investigated molecular mechanism of a chromosomal disorder, Pallister-Killian syndrome, and syndromic neurodevelopmental disorders. Prior to joining the University of Texas Southwestern, he was a faculty member of the Children's Hospital of Philadelphia. In 2023, he joined the Department of Pediatrics, University of Texas Southwestern. His research lab has focused on projects studying the molecular mechanisms of Pallister-Killian Syndrome, nuclear speckle disorders, and chromatin disorders. His group discovered causative genes for many Mendelian disorders, and those include AFF4, ARCN1, NKAP, and CBX1. By employing cutting-edge genomic technologies, his research aims to link the clinical findings of patients with genetic disorders to underlying genomic functional alterations.
Research
Our research investigates molecular mechanisms pediatric genetic disorders.
Examine Our Research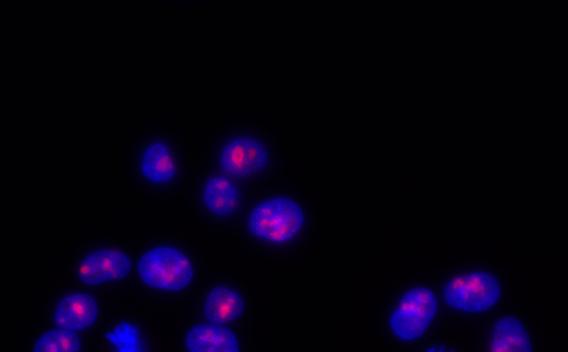 Join Us
We seek energetic, dedicated and motivated team members to join our research lab.
Research Opportunities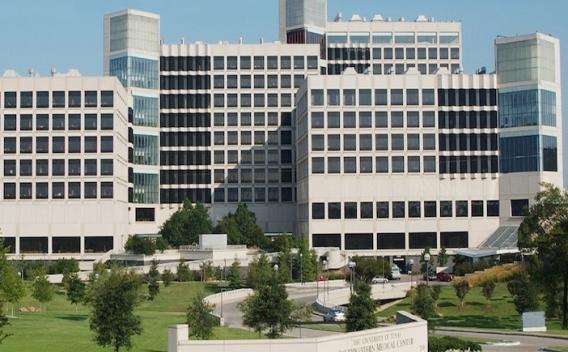 Press Release
New neurodevelopmental disorder identified among patients with common symptoms
May 2023 Press Release