Human genetics of digestive organs.
Immune system plays an essential role in gastrointestinal inflammation and infection. Kong lab aims to test the central hypothesis that individuals with rare, severe and early-onset gastrointestinal inflammations or infections might have a genetic culprit that disturbs the intestinal integrity and immunological homeostasis. We have been recruiting patients worldwide, conducting clinical phenotyping and genetic sequencing to unravel the genetic abnormalities and then decipher the molecular and immunological mechanisms.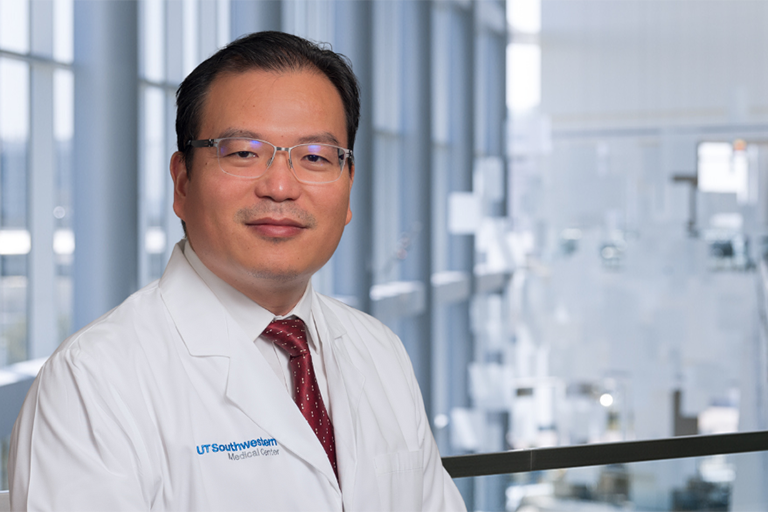 Xiao-Fei Kong, M.D., Ph.D.,
Xiao-Fei Kong is a clinician-scientist interested in advancing medicine through basic and translational research. Dr.Kong completed his early clinical education at Yangzhou University College of Medicine and Shanghai Jiaotong University School of Medicine in China; this was followed by clinical training in Internal Medicine at Mount Sinai and Gastroenterology at Columbia University Irving Medical Center. On science, he obtained a PhD degree in Human Genetics and Immunology from Sorbonne University (Former Pierre and Marie Curie University, Paris 6) while working with Dr. Jean-Laurent Casanova at the Necker-Enfants Malades Hospital and the Rockefeller University. He was an instructor in clinical investigation and served as chief clinical scholar at Rockefeller University Hospital. He joined the UT southwestern faculty in 2022. Dr. Kong is enthusiastic in teaching in clinical medicine and translational research. Welcome M.D, Ph.D and M.D/Ph.D graduate students as well as residents and fellows to rotate in the lab.
Join Our Lab
The Kong lab has openings for postdocs, graduate students and reserchers.
Explore Opportunities