Meet the Principal Investigator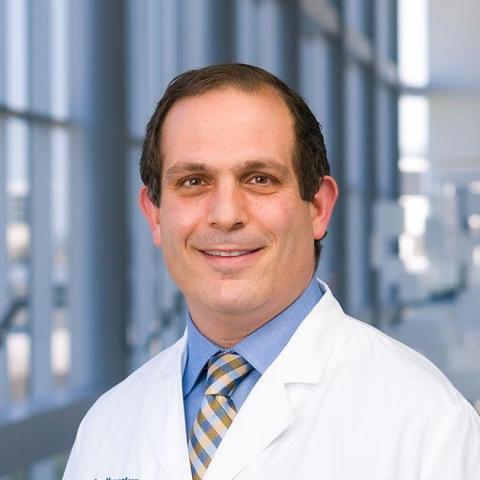 Nader Pouratian, M.D., Ph.D.
Dr. Pouratian's primary neurosurgical interest is in surgeries that preserve and restore function to patients, including movement disorder surgeries, surgeries for psychiatric conditions, and surgeries for peripheral nerve injuries and tumors. In order to do these surgeries, Dr. Pouratian uses advanced neuroimaging and brain and nerve mapping techniques, including functional MRI, cortical stimulation mapping, electrocorticographic (ECoG) mapping, optical imaging of intrinsic signals, and intraoperative EMG and nerve conduction studies.
His research focuses on further developing these mapping tools in order to expand the surgical indications and to develop new therapies for functional preservation and restoration. He is particularly interested in studying brain mapping signals to develop brain-computer interfaces to help patients with severe motor and language disabilities.
Current Lab Members
Postdoc and Research Scientists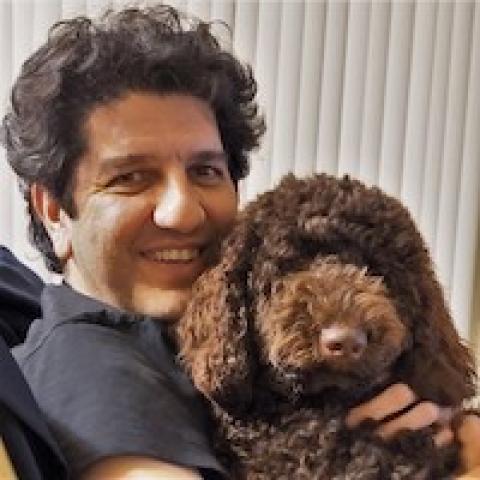 Koorosh Mirpour, M.D., Ph.D.
Koorosh Mirpour, M.D., Ph.D., received his M.D. in Medicine from Azad Medical University and his PhD in Cognitive Neuroscience from the School of Cognitive Sciences at the Institute for Research in Fundamental Sciences (IPM), Tehran, Iran. He joined Brain Research Institute as a Postdoctoral Scholar studying neural correlates of attention and eye movement in the department of Neurobiology at UCLA. His expertise are in neural data science and electrophysiology. He is currently a project scientist in the department of neurological surgery at UT Southwestern and works on the underlying mechanisms of neurological disorders using invasive brain neurophysiology.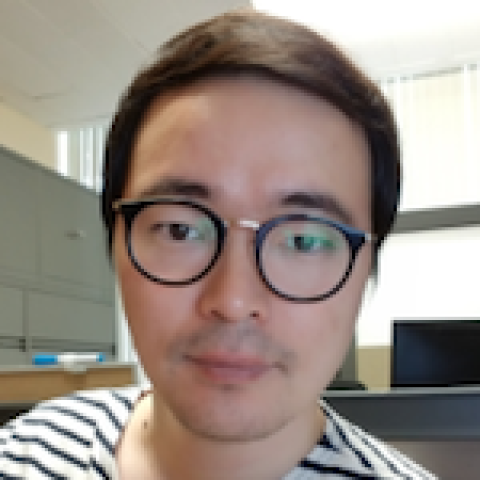 Jeong Woo Choi, Ph.D.
Jeong Woo Choi, Ph.D., received his Ph.D. in Biomedical Engineering from Yonsei University, Korea, and joined NBMRL as a postdoctoral scholar in 2017. His research focusses on movement-related neural dynamics within and between subcortical and cortical regions in movement disorders, from invasive neurophysiological recordings with advanced signal analysis techniques.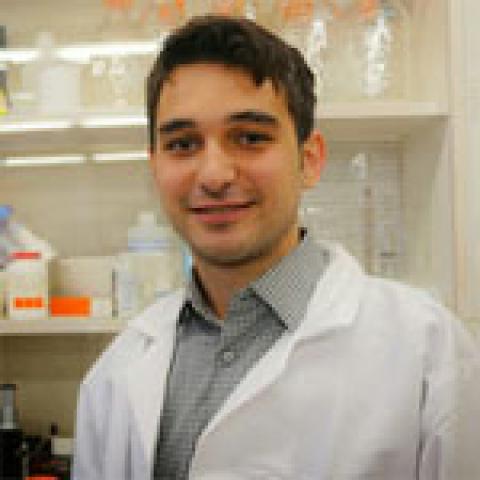 Soroush Niketeghad
Soroush Niketeghad received his B.S. degree in electrical engineering from Isfahan University of Technology, Iran and his M.S. degree in computer engineering from University of Denver, CO. He did his master's thesis on designing a closed loop deep brain stimulation (DBS) system and he also worked on computational modeling of the circuit of Papez at Medtronic Inc. Soroush started his Ph.D. in bioengineering at UCLA and joined the Neurosurgical brain mapping and restoration lab on September 2015 and he is currently studying the recordings and stimulation of the visual cortex of the blind patients. His main interests are biomedical signal processing and computational modeling of the brain.
Research Associates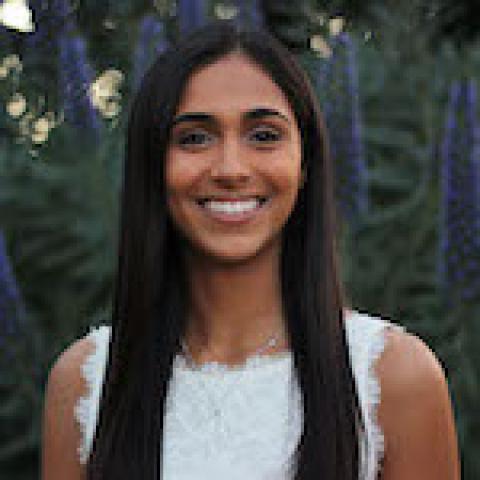 Emily Koenig
Emily Koenig is a lab coordinator for the NMBR Lab. She graduated from Scripps College with a B.A. in Cellular and Molecular Neuroscience. For her senior thesis, Emily analyzed MRI scans to investigate neural correlates specific to spelling ability in school aged children. Emily is excited to be a part of a lab that is using innovate techniques to explore neural activity of movement disorder patients. Her primary responsibilities include management of day-to-day laboratory operations and patient recruitment.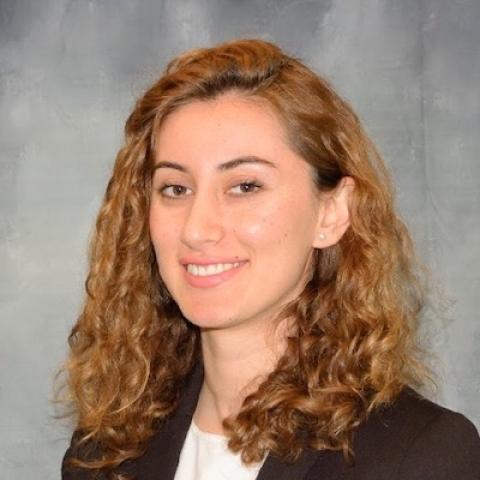 Hamasa Ebadi
Hamasa Ebadi received a B.S. in Biology and Neuroscience from Gettysburg College. She also holds an M.A. in Bioethics and Medical Humanities - with a concentration in neuroethics - from Case Western Reserve University. Her thesis focused on understanding deep brain stimulation as a treatment for TBI and PD through an ethical lens. Hamasa's research interest focuses on the neuroethics of using neurosurgical interventions to treat various neurological disorders.
Lab Alumni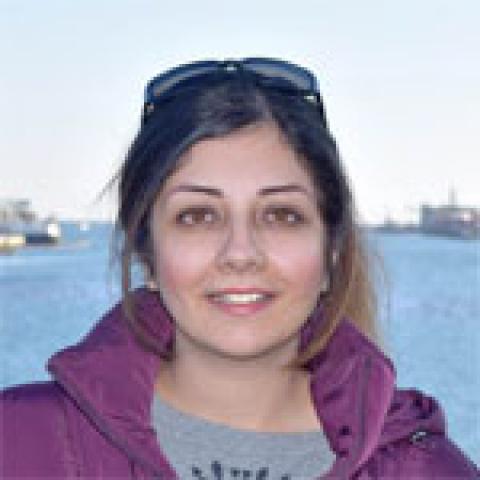 Mahsa Malekmohammadi, Ph.D.
Mahsa Malekmohammadi, Ph.D., received her B.S. in Electrical Engineering from Sharif University of Technology and her M.S. and Ph.D. in Biomedical Engineering from University of California, Los Angeles. She joined NBMRL as a graduate student studying patterns of structural and functional connectivity between subcortical and cortical brain regions and after that she was a Postdoctoral Scholar both at Stanford and UCLA. She is now a senior research scientist at Boston Scientific.
Evangelia Tsolaki, Ph.D.
Evangelia Tsolaki, Ph.D., joined Dr. Pouratian's lab as a postdoctoral scholar in 2014. Her research is focused on investigating alterations in brain networks, via the study of structural connectivity, neural activity and structural abnormalities in patients with chronic pain and depression. She is currently working on methods for connectivity-guided targeting of the subcallosal cingulate region and other critical nodes in neuropsychiatric disease that could be used for direct targeting in DBS for patients with treatment-resistant depression and chronic pain. She is currently an assistant researcher in the UCLA Department of Neurosurgery.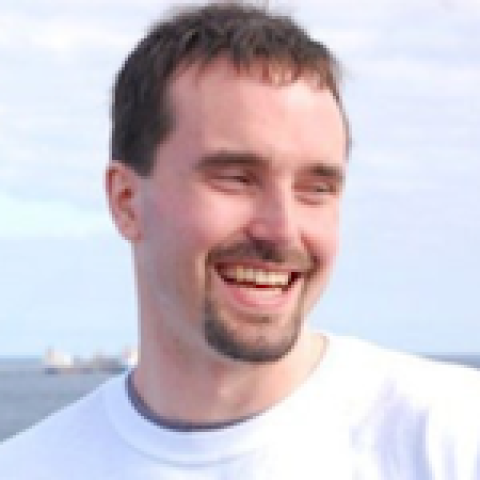 Bill Speier, Ph.D.
Bill Speier, Ph.D., received a B.S. in biomedical engineering and applied mathematics and an M.S. in computer science from Johns Hopkins University, and a Ph.D. in biomedical engineering from UCLA. He is currently an assistant professor in the radiology department at UCLA and is involved in several areas of research, including medical informatics, neural signal analysis, and brain–computer interfaces with a focus on language.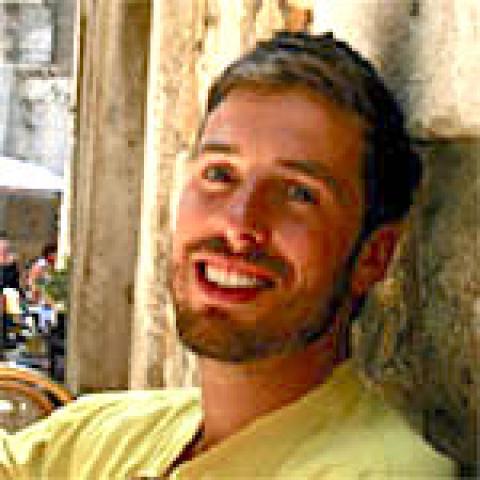 Andrew O'Keeffe, M.D. Ph.D.
Andrew O'Keeffe, M.D., Ph.D., studied at the University of Oxford for his undergraduate degree in neuroscience and then for his medical degree. After obtaining membership of the Royal College of Surgeons and starting neurosurgery residency, he embarked on a Ph.D. in Dr. Pouratian's lab. His main interests lie in using the electrophysiological activity of the brain to understand how we function as thinking, behaving animals. He is now completing his neurosurgical training in the U.K.
Richard Andersen, Ph.D., Professor, Caltech
Adam Aron, Ph.D., Professor, UCSD
Xiao Hu, Ph.D., Associate Professor, UCSF
Ueli Rutishauser, Ph.D., Assistant Professor, Cedars-Sinai Medical Center
Ausaf Bari, M.D., Ph.D., Assistant Professor, UCLA Neurosurgery
Nicholas Au Yong, M.D. Ph.D.
Ausaf Bari, M.D., Ph.D.
Joseph Bell, M.D., Ph.D.
Sri Chivukula, M.D., Ph.D.
Won Kim, M.D.
Christos Tsiokos, Ph.D.
Jessica Lu, M.S.
Shaghauyegh Azar, M.D.
Alon Kashanian, M.D.
Collin Price, M.D.
Hannah Riskin-Jones, M.D.
Dustin Roberts, M.D.
Justin Sharim, M.D.
Hiro Sparks, M.D.
Ali Tafreshi, M.D.
Lauren Uhr, M.D.