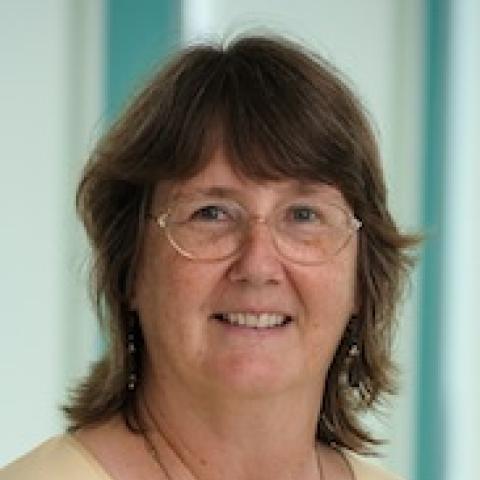 Karen Pawlowski, Ph.D.
Assistant Professor
Otolaryngology 
Dr. Pawlowski obtained her Bachelor of Science degree in Biology from the University of Minnesota, College of Biological Sciences. She supervised the electron microscopy lab of Ardnt J. Duvall III, M.D., of the Department of Otolaryngology, University of Minnesota, where she investigated the vascular permeability of the stria vascularis within the inner ear. Her first publications came from this lab and are published under her maiden name, Robinson.
In 1991, Dr. Pawlowski joined the otologic research laboratory of Charles G. Wright, Ph.D., of the Department of Otolaryngology at UT Southwestern Medical Center. Dr. Pawlowski co-authored several publications with Dr. Wright while completing her MS in Applied Cognition and Science and her Ph.D. in Auditory Neuroscience at UT Dallas. As a Research Scientist for the department of Behavioral and Brain Sciences UT Dallas, and then Assistant Professor of Otolaryngology UT Southwestern, she continues to investigate cellular mechanisms involved in hearing loss due to genetic mutations underlying conditions such as Usher's syndrome type 1 and type III. She has worked with several companies on otologic projects  since completing her degree.
Dr. Pawlowski rejoined the Department of Otolaryngology in 2003 as Assistant Professor. Her current position involves working with colleagues, graduate students and medical residents investigating issues involving the anatomy and physiology of the temporal bone. Her main areas of interest are the morphology of the ear in health and disease and issues concerned with recurrent infections in the ear.