Project Status
Data collection for this project is complete and recruitment is closed at this time. Current opportunities to extend findings are available to trainees and collaborators who work with Dr. Jarrett and colleagues.
Project Description
Welcome to the study on Preventing Perinatal Depression (PRE-D): Developing Tools and Interventions. We appreciate your interest in this project and look forward to helping you determine if participation is right for you.
Our study aims to assist women who are attempting to get pregnant, or in any stage of pregnancy, and have been depressed in the past.
We are conducting this study because women with a history of depression have an increased chance of getting depressed again, particularly during pregnancy. Women need useful and convenient ways to detect, monitor, and prevent depressive symptoms as they try to get pregnant, during pregnancy, and after the baby is born.
To help address these needs, we have developed a new Clinician Assisted Internet Monitoring (C-AIM) system to help women recognize the symptoms of depression.
Contact Us
Psychosocial Research and Depression Clinic
5323 Harry Hines Blvd.
Dallas, TX 75390-9149
Phone: 214-648-5345
Fax: 214-648-5340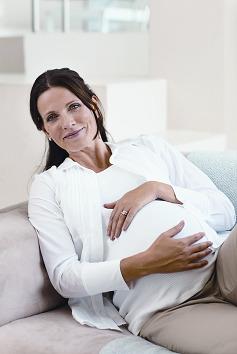 The PRE-D study aims to help women recognize the symptoms of depression during pregnancy.