The Sinnett Lab develops and assesses gene therapies for rare neurodevelopmental disorders.
Our lab's cornerstone project focuses on treating Rett syndrome (RTT). We are also evaluating pre-clinical therapies for FOXG1 syndrome and PTEN Hamartoma Tumor Syndrome (PHTS). Our 2021 publication in Brain is the springboard for our lab's ongoing and future endeavors. This publication describes a creative strategy intended to improve the safety of a myc-tagged gene therapy while retaining a survival benefit for mice modeling RTT. This strategy was tailored for RTT and may also be useful or adaptable for other challenging disorders. Ultimately, we want to make impossible gene therapies possible while improving the speed of gene therapy R&D.
In 2022, Health Canada approved a clinical trial application for our RTT gene therapy. In 2023, our first two patients were treated.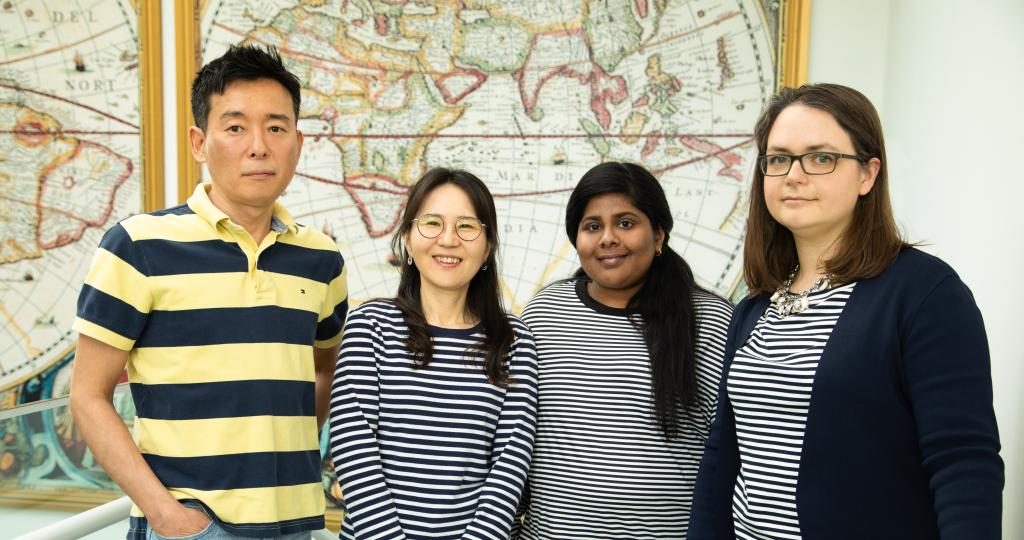 In Order from Left to Right: Paul Park, Jina Oh, Ph.D., Indumathy Jagadeeswaran Ph.D., Sarah Sinnett, Ph.D.
Meet the Principal Investigator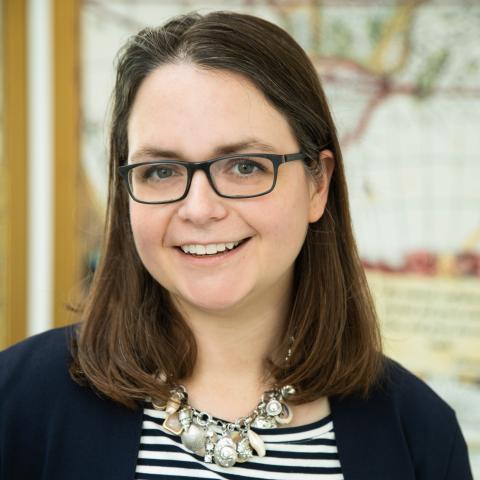 Sarah Sinnett, Ph.D.
Assistant Professor
Child Neurology
Dr. Sarah Sinnett received a B.S. degree in Chemistry from Massachusetts Institute of Technology and a Ph.D. in Neurobiology from UNC Chapel Hill. Dr. Sinnett's post-doctoral training focused on preclinical gene therapy approaches for treating Rett syndrome, a rare neurodevelopmental disorder. She began this work at UNC, then moved to UT Southwestern where she joined as faculty in 2019 in the Department of Pediatrics, Division of Pediatric Neurology. The ongoing research from the Sinnett Lab has resulted in a potential candidate for the treatment of Rett syndrome in humans.
The Sinnett Lab continues to explore the use of viral vectors to treat various CNS disorders and seeks to develop viral genome regulatory elements that minimize toxicity while optimizing efficacy.
https://www.ncbi.nlm.nih.gov/myncbi/sarah.sinnett.1/bibliography/public/
Indumathy Jagadeeswaran Ph.D.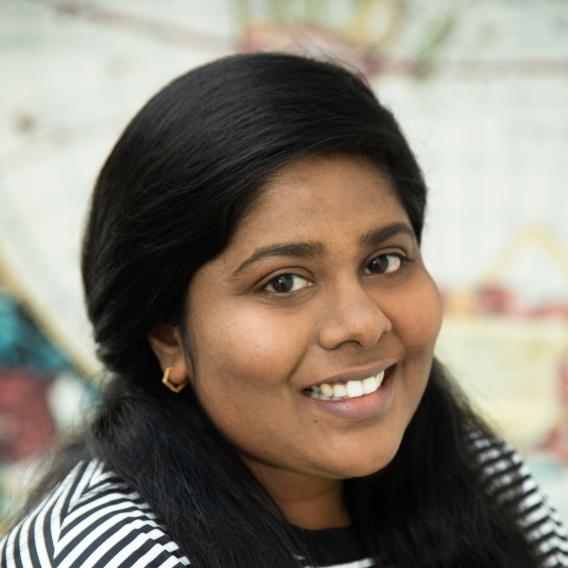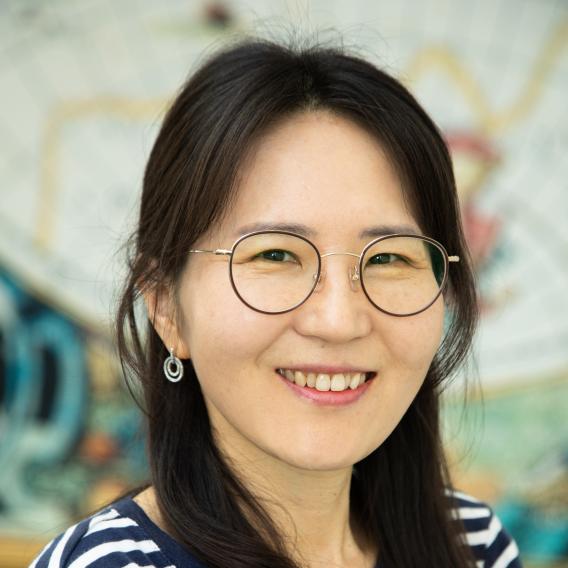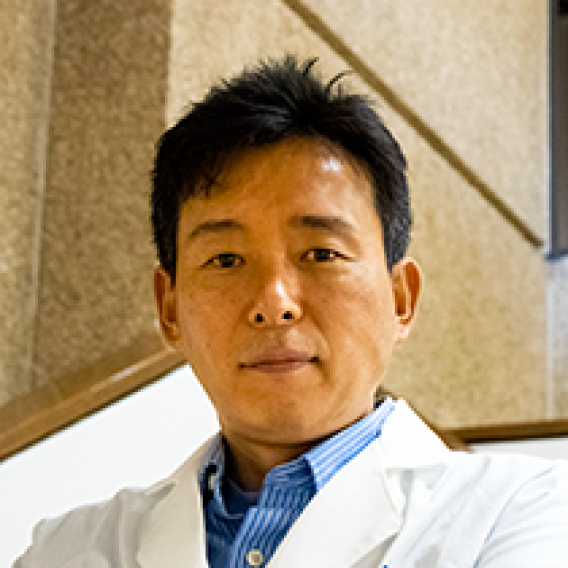 Featured Publications
Sinnett SE, Boyle E, Lyons C, Gray SJ. Engineered microRNA-based regulatory element permits safe high-dose miniMECP2 gene therapy in Rett mice. Brain 2021 May 5 ():. PMID:33950254
---
Ozlu C, Bailey RM, Sinnett SE, Goodspeed KD. Gene Transfer Therapy for Neurodevelopmental Disorders. Dev Neurosci 2021 Apr 21 ():1/11/2021. PMID:33882495
---
Casy W, Ling Q, Shaffo FC, Sinnett SE, Gray SJ. AAV-Mediated Gene Therapy in CNS Genetic Disorders. Rosenberg's Molecular and Genetic Basis of Neurological and Psychiatric Disease, Sixth Edition. 2020.
---
Fagiolini M, Patrizi A, LeBlanc J, Jin LW, Maezawa I, Sinnett SE, Gray SJ, Molholm S, Foxe JJ, Johnston MV, Naidu S, Blue M, Hossain A, Kadam S, Zhao X, Chang Q, Zhou Z, Zoghbi H. Intellectual and Developmental Disabilities Research Centers: A Multidisciplinary Approach to Understand the Pathogenesis of Methyl-CpG Binding Protein 2-related Disorders. Neuroscience 2020 Oct 1 445():190-206. PMID:32360592
---
Sinnett SE, Gray SJ. Recent endeavors in MECP2 gene transfer for gene therapy of Rett syndrome. Discov Med 2017 Oct 24(132):153-159. PMID:29272692
---
Gadalla KKE, Vudhironarit T, Hector RD, Sinnett SE, Bahey NG, Bailey MES, Gray SJ, Cobb SR. Development of a Novel AAV Gene Therapy Cassette with Improved Safety Features and Efficacy in a Mouse Model of Rett Syndrome. Mol Ther Methods Clin Dev 2017 Jun 16 5():180-190. PMID:28497075
---
Sinnett SE, Brenman JE. The Role of AMPK in Drosophila melanogaster. Exp Suppl 2016 107():389-401. PMID:27812989
---
Sinnett SE, Hector RD, Gadalla KKE, Heindel C, Chen D, Zaric V, Bailey MES, Cobb SR, Gray SJ. Improved MECP2 Gene Therapy Extends the Survival of MeCP2-Null Mice without Apparent Toxicity after Intracisternal Delivery. Mol Ther Methods Clin Dev 2017 Jun 16 5():106-115. PMID:28497072
---
Sinnett SE, Brenman JE. Past strategies and future directions for identifying AMP-activated protein kinase (AMPK) modulators. Pharmacol Ther 2014 Jul 143(1):111-8. PMID:24583089
---
Sinnett SE, Sexton JZ, Brenman JE. A High Throughput Assay for Discovery of Small Molecules that Bind AMP-activated Protein Kinase (AMPK). Curr Chem Genom Transl Med 2013 7():30-8. PMID:24396733
---
Knapp DJ, Overstreet DH, Huang M, Wills TA, Whitman BA, Angel RA, Sinnett SE, Breese GR. Effects of a stressor and corticotrophin releasing factor on ethanol deprivation-induced ethanol intake and anxiety-like behavior in alcohol-preferring P rats. Psychopharmacology (Berl) 2011 Nov 218(1):179-89. PMID:21643675
Join Our Lab
Sinnett Lab seeks to create a neuro-inclusive work environment and is excited to discuss accommodations to improve work-life for students.
Potential graduate students at UT Southwestern apply and are accepted via the Graduate School of Biomedical Sciences. Once admitted, they typically take the one-semester Core Course and join individual Ph.D. programs during the second semester.
If you are already a graduate student at UT Southwestern and are interested in joining our lab, please contact us at the link below..
UT Southwestern Medical Center is an Affirmative Action/Equal Opportunity Employer. Women, minorities, veterans, and individuals with disabilities are encouraged to apply.