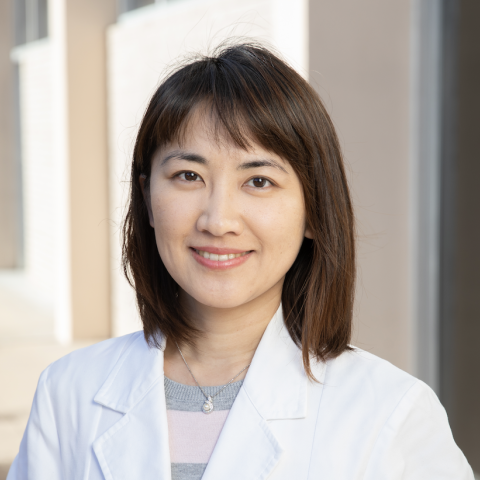 Principal Investigator: Yi-Ting Tzen, PhD
Dr. Tzen's research interest is early detection of pressure injury in people with spinal cord injury using non-invasive perfusion biomarkers, and wound prevention through assistive technology devices. She has had clinical training in Physical Therapy and Assistive Technology, and technology training in bioinstrumentation and signal processing.
Research
Dr. Tzen's research theme revolves around pressure injury and diabetic foot ulcer risk identification and prevention. Dr. Tzen utilizes non-invasive skin blood flow measurement to quantify severity of tissue ischemia and microvascular dysfunction. She investigated effectiveness of local cooling and alternating pressure on enhancing tissue tolerance toward pressure in people with spinal cord injury, and changes in microvascular function in trauma patients with spinal cord injury and people with type 2 diabetes. She currently expanded her research to include energy metabolism as a modifiable predictor for chronic wound formation.
Featured Publications
Tzen YT, Champagne PT, Rao V, Wang J, Tan WH, Klakeel M, Jain NB, Wukich DK, Koh TJ, Int Wound J 2022 May
 
Van Beest D, Koh SJ, Tzen YT, Wang J, Moore-Matthews D, Kargel JS, Cutrell JB, Bedimo RJ, Bennett BR, Tan WH, J Spinal Cord Med 2022 Apr 1-9
 
Tzen YT, Purohit R, Mei S, Tan WH, Wound Manag Prev 2020 03 66 3 16-28
 
Tzen YT, Brienza DM, Karg PE, J Tissue Viability 2019 Nov 28 4 173-178
 
Tzen YT, Weinheimer-Haus EM, Corbiere TF, Koh TJ, PLoS ONE 2018 13 7 e0200247
 
 
Contact Us
Dr. Yi-Ting Tzen
Email address: Yi-Ting.Tzen@UTSouthwestern.edu
Phone Number: 214-648-1786
Participate in our research study
Phone Number: 214-648-1786