People
Meet the PI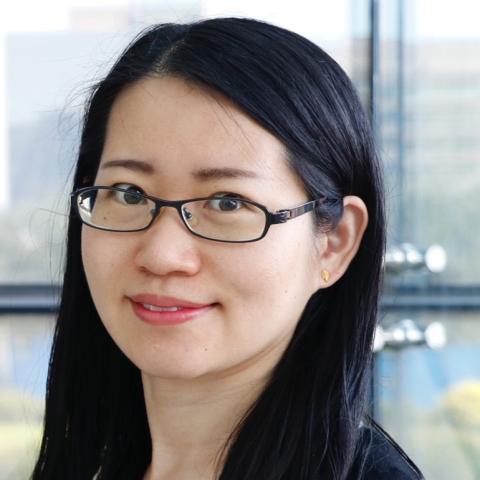 Chen Yao, Ph.D.
Assistant Professor
Dr. Yao received her Ph.D. degree from the University of Minnesota under the supervision of Daniel Kaplan. She completed her postdoctoral training with John O'Shea at the National Institutes of Health. Dr. Yao joined the Department of Immunology and the Kidney Cancer Program at UT Southwestern Medical Center in 2021.  Dr. Yao is an awardee of the NIAID New Innovators Awards (DP2) and the CPRIT First-Time, Tenure-Track Faculty Scholar Award.
Meet the Lab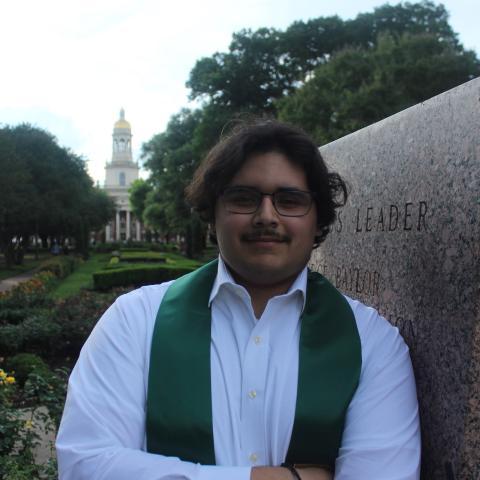 Jeancarlo Gutierrez
Lab Manager
Jeancarlo graduated from Baylor University with a B. S. in Cell and Molecular Biology and a minor in Biochemistry. His undergraduate research focused on analyzing the effects of deleting the RGD motifs of basal membrane proteins in C. elegans. He joined Yao lab as a research technician and lab manager in May 2023. His research interest is understanding the immune responses to cancer and microbial pathogens. In his spare time, he likes to play chess, video games, and drive cars.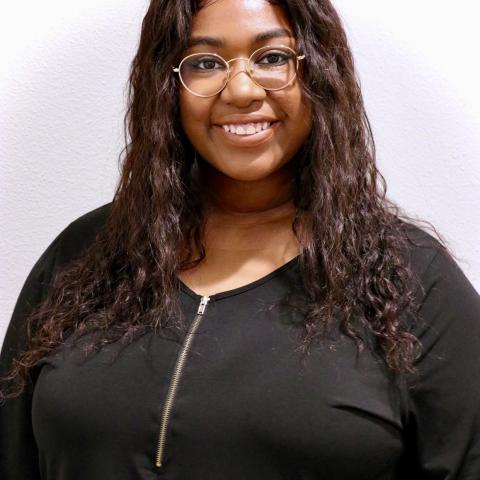 Safuwra Wizzard
PhD student
Safuwra graduated from the University of California Merced in 2020 with a BS in Human Biology and a BA in Psychology. Based on her personal and research experiences, she has ascertained a career in Immunology and aspire to independently perform clinically relevant research. When she's not in lab, she enjoys spending time with loved ones, looking after her plants, and traveling!
Research
The long-term goal of Yao Laboratory is to identify molecular and cellular mechanisms that determine the efficacy of vaccines and immunotherapies against infectious diseases and cancers. There are two major directions in the Yao Lab.
Long-term T cell immunity is critical in combating chronic viral infection and cancer. We have found that transcription factors TOX and BACH2 are critical for the formation of stem-like CD8 T cells and the development of long-term immunity. We will dissect the molecule targets of TOX and BACH2 that mediate their function in T cells.
Immunotherapy has revolutionized the treatment of patients with renal cell carcinoma (RCC). However, only a minority of patients with RCC achieved complete responses after immunotherapies. In the Yao Lab, we aim to understand the T-cell intrinsic and extrinsic mechanisms that determine their antitumor responses induced by immunotherapies. Using mouse RCC models and patient samples, we will identify and validate prognostic biomarkers for immunotherapies against RCC. In addition, we will use gene-editing technologies to uncover and validate novel pathways that can be targeted to enhance antitumor T-cell responses during cancer immunotherapies.
Publications
Full list of publications through NCBI
BACH2 enforces the transcriptional and epigenetic programs of stem-like CD8+ T cells.Yao C, Lou G, Sun HW, Zhu Z, Sun Y, Chen Z, Chauss D, Moseman EA, Cheng J, D'Antonio MA, Shi W, Shi J, Kometani K, Kurosaki T, Wherry EJ, Afzali B, Gattinoni L, Zhu Y, McGavern DB, O'Shea JJ, Schwartzberg PL, Wu T, Nat Immunol 2021 03 22 3 370-380
Single-cell RNA-seq reveals TOX as a key regulator of CD8+ T cell persistence in chronic infection. Yao C, Sun HW, Lacey NE, Ji Y, Moseman EA, Shih HY, Heuston EF, Kirby M, Anderson S, Cheng J, Khan O, Handon R, Reilley J, Fioravanti J, Hu J, Gossa S, Wherry EJ, Gattinoni L, McGavern DB, O'Shea JJ, Schwartzberg PL, Wu T, Nat. Immunol. 2019 07 20 7 890-901
Contact Us
Location
Office: ND3. 504B
Lab: ND3. 510
Mailing Address
UT Southwestern Medical Center
5323 Harry Hines Blvd.
Dallas, TX 75390-9072
Join Our Lab
The Yao Lab is always seeking highly motivated post-doctoral, graduate and undergraduate researchers. If you are interested, please contact Dr. Yao at Chen.Yao@UTSouthwestern.edu (Email).