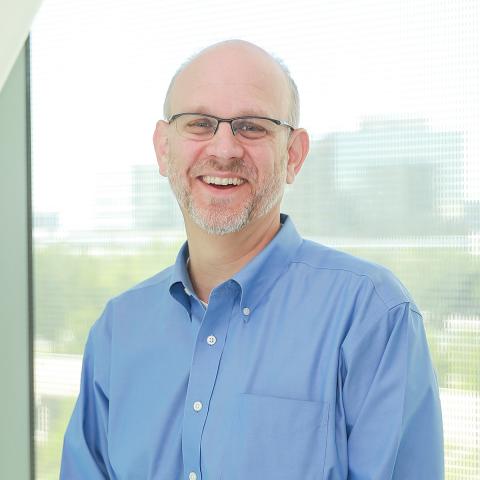 Rolf A. Brekken, Ph.D.
Principal Investigator | Professor, Surgery
Dr. Brekken grew up in Grapevine, Texas. He received his B.A. in Biology from Luther College in Decorah, Iowa, and his Ph.D. from UT Southwestern. His graduate studies were focused on developing novel therapies that target the vascular compartment of tumors. He was a postdoctoral fellow in the Department of Vascular Biology at the Hope Heart Institute in Seattle, Wash., where he studied how the extracellular matrix contributes to vascular function and the growth of tumors.
He joined UT Southwestern's Department of Surgery as faculty in 2002 and was promoted to Professor with tenure in 2015. His laboratory is located in the Hamon Center for Therapeutic Oncology Research; he is also a member of the Simmons Comprehensive Cancer Center at UT Southwestern.
Dr. Brekken's laboratory studies the tumor microenvironment. His group is particularly interested in anti-angiogenic therapy and how it affects the microenvironment of tumors. Relevant and robust modeling of pancreatic and breast cancer are also key aspects of studies in the Brekken Lab. Current studies in the laboratory focus on the function of matricellular proteins (SPARC and fibulin-5) in pancreatic cancer and the biology of anti-VEGF therapy with a focus on resistance mechanisms and hypoxia-induced tumor progression.
Dr. Brekken is the Effie Marie Cain Scholar in Angiogenesis Research and receives funding from the ACS, NCI, DOD, NSF, and biopharmaceutical companies. He is an author of more than 90 peer-reviewed scientific papers and is on the editorial board of Cancer Research.
Outside the lab, Dr. Brekken enjoys mountain biking, snowboarding, pitching washers, and spending time with friends and family.  He is married to a scientist-turned-administrator who helps run the office of postdoctoral affairs at UTSW. They have two sons, 8 and 5.5 years old, who enjoy soccer, driveway hockey, and riding in Dad's Jeep.