Meet the Principal Investigator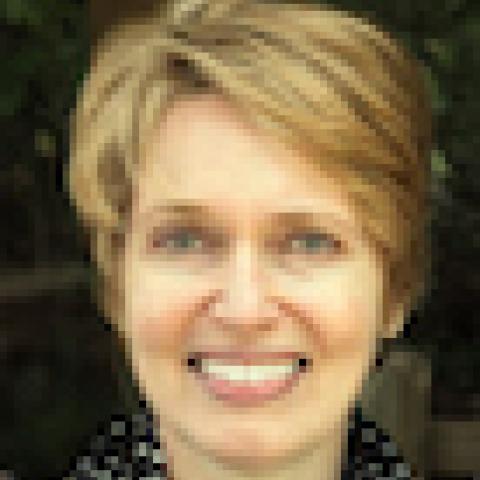 Lindsay Cowell, Ph.D.
Associate Professor
Education
Postdoctoral training in Immunology
Duke University Medical Center, Durham, North Carolina
Ph.D. in Biomathematics
North Carolina State University, Raleigh, North Carolina
M.S. in Biomathematics
North Carolina State University, Raleigh, North Carolina
B.A. in Education
University of North Carolina at Chapel Hill, North Carolina
Experience and Research Interests
Dr. Cowell has built a research program focused on the development of bioinformatics and computational biology methods for studying the immune system and infectious diseases.  In particular, her work has focused on the somatic diversification of antigen receptor-encoding genes and the development of computable representations of qualitative biological and clinical information. Within each of these areas, she has developed projects that emphasize methodologic development as well as projects focused on answering specific biological questions. 
Current Lab Members
Min Soo Kim, M.S.
Computational Biologist II
Education
M.S. in Medical Informatics and Bioinformatics
San Diego State University, California

B.S. in Biochemistry
York University, Toronto, Ontario, Canada
Experience and Research Interests
I started my research doing protein structure modeling using mass spectrometry and 2D NMR data during my senior undergraduate year at York University. I continued my research on protein structure modeling studying monoclonal antibody/antigen binding with X-ray crystallography and molecular dynamics modeling techniques. For my master's research,  I worked on a large-scale Next Generation Sequencing (NGS) project for identifying the genetic mechanism of drug resistance in tuberculosis. My proficiencies include protein structure modeling, NGS data analysis, programming in various languages, and high-performance computing environments. 
Inimary Toby, Ph.D.
Computational Biologist II
Education
Postdoctoral training, FAA- Civil Aerospace Medical Institute
Genomics Team, Oklahoma City, Oklahoma
Ph.D. in Biomedical Sciences
The Ohio State University, Columbus, Ohio
B.A. in Chemistry and Environmental Sciences
The University of Tennessee Knoxville, Tennessee
Experience and Research Interests
After my undergraduate studies, I worked for a Biotech company studying waste disposal methods in soil.  Following that, I pursued graduate studies and my thesis research project was focused on pulmonary hypertension.  We utilized cells and animals to study disease pathogenesis and explore therapeutic options.  Subsequently, my postdoctoral training was concentrated on genomics, and specifically, I worked on a project using a combination of wet bench and computational approaches to analyze blood samples from clinical studies.  Later, I joined a Bioinformatics core facility and began managing data obtained from sequencing studies for clinical cases and various microorganisms.  My research interests are in utilizing computational methods to facilitate the analysis of big data and particularly developing strategies to enable the accurate interpretation of genome data.
Collaborators
Russ Waitman, Ph.D.
Director of Medical Informatics
University of Kansas Medical Center
Nancy Monson, Ph.D.
Associate Professor, Departments of Neurology & Neurotherapeutics
UT Southwestern Medical Center
Scott Boyd, M.D., Ph.D.
Assistant Professor, Department of Pathology
Stanford University Medical Center
Andrew Fire, Ph.D.
George D. Smith Professor in Molecular and Genetic Medicine and Professor of Genetics
Stanford University School of Medicine
John Fonner, Ph.D.
Research Associate, Texas Advanced Computing Center
The University of Texas at Austin
Jeffrey Frelinger, Ph.D.
Professor, Department of Immunology
The University of Arizona College of Medicine
Steven H Kleinstein, Ph.D.
Associate Professor, Department of Pathology
Yale University
Nancy Monson, Ph.D.
Associate Professor, Departments of Neurology & Neurotherapeutics
UT Southwestern Medical Center
Michel C. Nussenzweig, M.D., Ph.D.
Investigator, Laboratory of Molecular Immunology
Rockefeller University
Richard H. Scheuermann, Ph.D.
Director of Informatics
J. Craig Venter Institute
Jonathan S. Serody, M.D.
Elizabeth Thomas Professor of Medicine, Microbiology, and Immunology,
The University of North Carolina at Chapel Hill