Huang Lab Personnel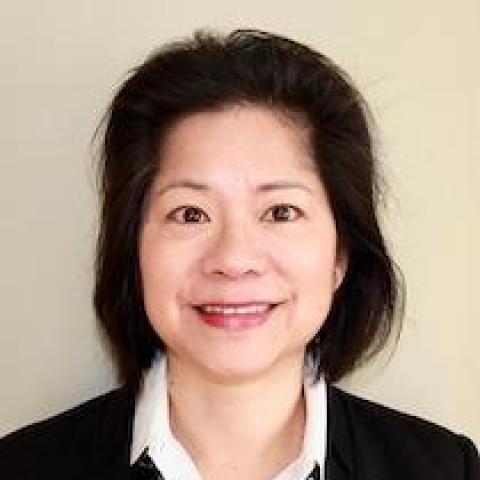 Dr. Emina Huang
Dr. Huang is the UT Southwestern's Department of Surgerys new Executive Vice-Chair of Research. Dr. Huang is a world-class researcher and clinician who has relocated from the Cleveland Clinic Lerner College of Medicine, where she served as a Professor of surgery. 
Dr. Huang is a graduate of the Stanford University School of Medicine, performed a residency in general surgery at the Ohio State University, and completed a colorectal surgery fellowship at Grant Medical Center in Columbus, Ohio. In addition to her clinical training, Dr. Huang has also earned a master's degree in business administration from the Case Western Reserve Weatherhead School of Management. Dr. Huang retains a title of adjunct professor of surgery at the Lerner Research Institute Cleveland Clinic School of Medicine at Case Western Reserve University.
Dr. Huang is a nationally and internationally renowned surgical scientist. Her research findings in colorectal cancer genesis have been published in high-impact journals such as Nature Communications and Nature Biotechnology, and she has had consistent NIH funding over the past two decades. 
In her new role as executive vice-chair of research, she will oversee a rapidly expanding portfolio of intramural- and extramural-funded research that spans the clinical, health services, and basic and translational science domains. As a faculty member in the Division of Colon & Rectal Surgery, Dr. Huang will help continue the tradition of providing cutting-edge colorectal care at the Parkland Health & Hospital System. She specializes in treating benign and colorectal diseases and can receive referrals at the multidisciplinary colorectal clinic at Parkland.  
When Dr. Huang is not working, she enjoys traveling with her family, playing the piano, playing with her dog, yoga and group fitness, and trying out colorful recipes. She has 2 children who both stated they didn't want to do anything related to medicine or surgery. Her son works in healthcare mergers and acquisitions, while her daughter is a medical student at the University of Michigan.
Robert Fisher, Ph.D.
Senior Research Scientist
Robert received his Ph.D. in immunology from Tufts University, followed by postdoctoral training at the University of Chicago and University of Pennsylvania. He has lived and worked in diverse areas of the country, including the East coast, Chicago, and Gainesville, Florida. He has worked with Dr. Huang for over a decade. He enjoys organic food, camping in the wilderness, and biking.
Laura Knecht, M.Sc.
Laura graduated from the University of Findlay with her Bachelor's in Pre-Veterinary Science, and Biology, and then went abroad to Australia to receive her Masters of Marine Biology and a Postgraduate Certificate of Biotechnology from James Cook University. After living abroad, she returned to Ohio where she started her career with Dr. Huang at the Cleveland Clinic. When, Laura is not at work she likes to live an active lifestyle, and can be found exploring new restaurants or recipes at home.
Dan Zhao, Ph.D.
 Research Scientist
Manal Ali
Research Techncian II
Samaneh Sarvestani, Ph.D.