Sex disparities in research and in health
The Jain Lab is broadly interested in sex disparities in research on women's health, as well as the impact of sex hormones, such as estrogen and progesterone, on airway diseases and immune response.
We focus much of our work on cystic fibrosis (CF), non-CF bronchiectasis, asthma, and transgender health.
We employ human samples, mouse models, and cell lines for a bench-to-bedside approach to our research.
Meet the Principal Investigator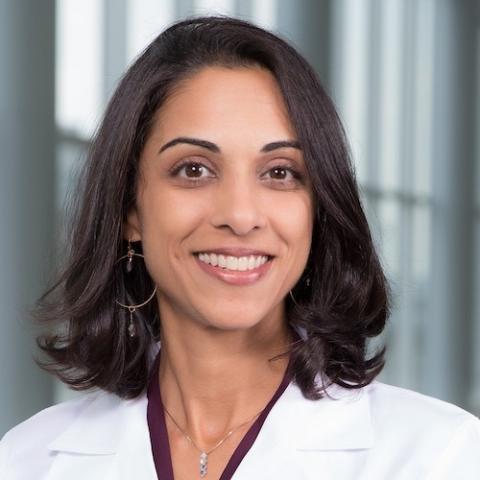 Raksha Jain, M.D., M.S.C.I.
Associate Professor, Department of Internal Medicine
Medical Director, Adult Cystic Fibrosis Program
Raksha Jain grew up in the Dallas area with an interest in the sciences. She received her B.S. in Biology at MIT and attended medical school at the UT Health Science Center in Houston. She trained in internal medicine at UT Southwestern.
She completed her pulmonary and critical care fellowship and Masters of Science in Clinical Investigation at Washington University in St. Louis, Missouri, where she jointly trained in laboratory and clinically based research.
Dr. Jain leads a number of clinical trials on novel therapies for cystic fibrosis. She focuses her translational research on sex hormones and their influence on host immune responses to infection with an emphasis on Pseudomonas aeruginosa, a devastating pathogen in cystic fibrosis.
Meet the Team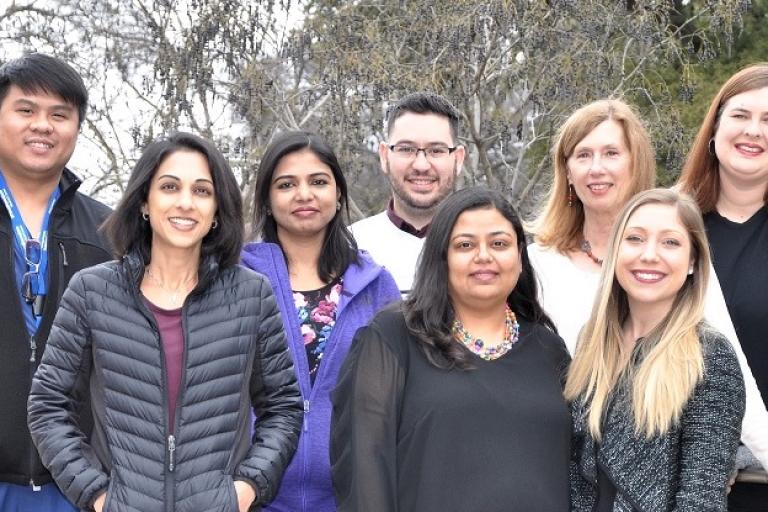 L-R: Peter Gales, Raksha Jain, Moumita Bose, Shadaan Abid, Osvaldo Cavazos, Lauren Schumacher, Lynn Fernandez, Ashley Keller.