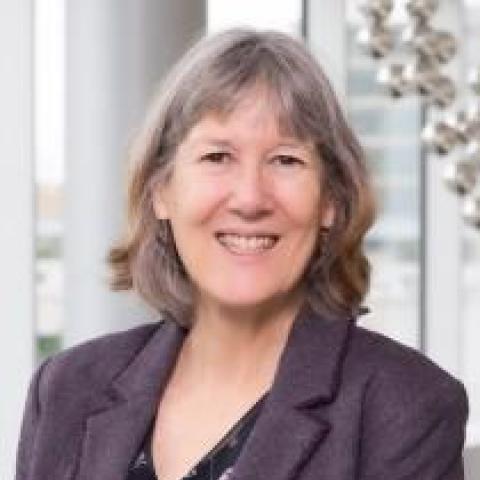 Margaret Phillips, Ph.D.
Margaret Phillips, Ph.D., has been a tenured Professor at UT Southwestern Medical Center since 2002, and she is currently Chair of the Department of Biochemistry with a secondary faculty appointment in the Department of Pharmacology. She holds the Sam G. Winstead and F. Andrew Bell Distinguished Chair in Biochemistry. She received her B.S. in biochemistry from the University of California, Davis, in 1981 and her Ph.D. in pharmaceutical chemistry from the University of California, San Francisco, in 1988.
She is currently a Section editor of PLoS Pathogens and serves on the editorial boards of PLoS Neglected Diseases and mShere.
Her past board and committee service includes Medicines for Malaria Venture's Expert Scientific Advisory Committee, the scientific advisory committees for the Tropical Disease Initiative at Dundee and of the University of Glasgow, Wellcome Trust Center for Molecular Parasitology, the National Institutes of Health's Tropical Medical and Parasitology/Pathogenic Eukaryotes study section and the WHO Steering Committee on Drug Discovery Research.
Phillips has served on the editorial board of the Journal of Biological Chemistry. She is a past co-director of the Marine Biological Laboratory's Biology of Parasitism Course, co-chair of the Polyamines Gordon Conference, co-Chair of the Gordon conferences in Biology of Host Parasite Interactions co-organizer of the Molecular Parasitology Meeting, and co-organizer of the Keystone Symposium "Drugs against Parasitic Protozoa." 
Awards
Phillips was elected to the National Academy of Sciences in 2021. 
Her research team won the 2010 Medicines for Malaria Venture's Project of the Year award for their efforts to discover a new antimalarial drug. 
She received the 1995 New Investigator Award and the 1999 Scholar Award in Molecular Parasitology from the Burroughs Wellcome Fund, and the 1996 American Heart Association Established Investigator Award.
Memberships, Publications, Patents
Phillips is a member of the American Society of Biochemistry and Molecular Biology, the American Chemical Society, the American Society of Pharmacology and Experimental Therapeutics, and the American Society of Tropical Medicine and Hygiene.
Phillips has published over 100 articles in scientific journals, and 20 book chapters or review articles.
She is the author of several patent applications on dihydroorotate dehydrogenase inhibitors with selective anti-malarial activity.
She has held many administrative, public service, and teaching positions, including serving as Chair for the Biological Chemistry Graduate Program from 1998 - 2007.