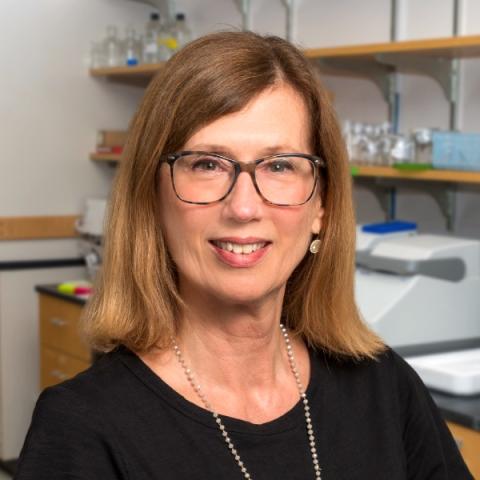 Lynn Fernandez, RN
Research RN
Phone: (214) 648-2817
Fax: (214) 648-6427
Lynn is from Plymouth Meeting, Penn., near of Philadelphia. She attended Germantown Hospital and Medical Center School of Nursing and La Salle University. Her career began as a medical-surgical nurse and later as a critical care nurse in Philadelphia. She moved to Texas and made a career change to research. For 15 years, Lynn was with the Department of Cardiology with a focus on heart-failure research. In 2017, she joined Dr. Raksha Jain's lab where she continues to be a part of a dedicated team.
When she's not working, Lynn enjoys watching Philadelphia sport teams, the arts, traveling (especially to visit her son and daughter-in-law and daughter), cooking and baking.
Laura Henry, A.A.
Program Coordinator
Phone: (214) 648-3875
Fax: (214) 648-6427
Laura has been with UT Southwestern for more than 25 years. She has an extensive background in administration, with a focus on grants and financials. In 2015, she joined the Department of Internal Medicine in the Division of Pulmonary and Critical Care as the Senior Grants Specialist. In 2019, Laura joined the CF research team as the Program Coordinator providing support for grants, clinical trials, financials, and other projects. 
Laura enjoys gardening, reading, watching movies, helping animals through her support of local rescue groups, and knitting scarves.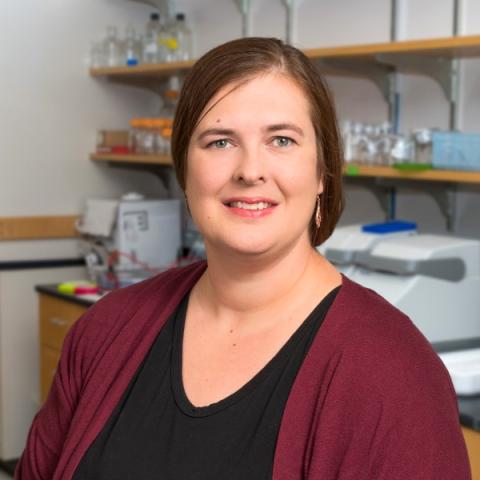 Ashley Keller, M.P.H.
Clinical Research Manager
Phone: (214) 648-6233
Fax: (214) 648-6427
Ashley has been conducting CF research at UT Southwestern Medical Center since 2011. A native of San Diego, she received her bachelor's degree in nutritional science from Brigham Young University and her Master of Public Health from San Diego State University. She focused on HIV care and research before moving to Dallas and discovering the exciting research that is happening in CF. Ashley is particularly interested in growing our CF research program so that each CF patient is aware of clinical trials and is able to participate in a trial if they wish to do so.
Ashley loves to cook and read fiction novels when she isn't exploring the Dallas area with her three kids and husband.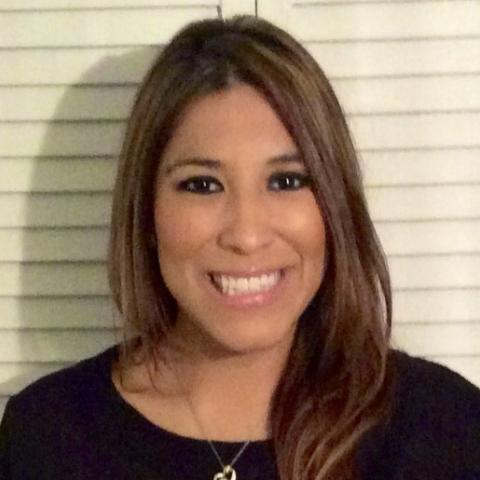 Maria McLeod, LVN
Research LVN
Phone: (214) 648-2817
Fax: (214) 648-6427
A Dallas native, Maria attended Townview Health Professions High School and became a patient care tech while in high school. Maria has been an LVN for 12 years. She has worked with the Army reserves and home health care. For 10 years she worked at an OB-GYN clinic for Parkland. Throughout the years, Maria has worked on her bachelors of science.
For fun, Maria enjoys spending time with her two kids and husband. She also enjoys gardening, traveling, and working out.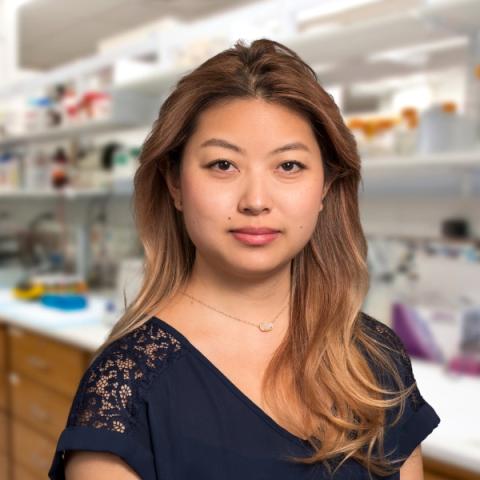 Elizabeth Li
Research Assistant II
Phone: (214) 648-2604
Fax: (214) 648-6427
Originally from San Francisco, Elizabeth moved to the Dallas area and went to high school in Plano. She earned her bachelor's degree from Texas A&M University with a double major in biochemistry and genetics. She started at UTSW's Department of Neuroscience, then moved to Internal Medicine with a keen interest in translational science and animal research.
In her spare time, Elizabeth enjoys baking, traveling around the world, and crocheting, and is an avid Yelper. A newlywed, she also enjoys trying out new restaurants with her husband and hanging out with her medium-haired calico cat and Westie terrier mix.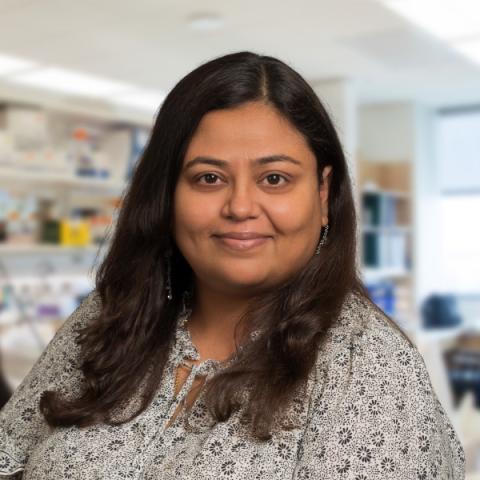 Shadaan (Shad) Abid, Ph.D.
Research Scientist
Phone: (214) 648-2604
Fax: (214) 648-6427
Shad joined our lab in 2012 as a Postdoctoral Research Fellow and is currently a Research Scientist studying the impact of sex hormones in cystic fibrosis. She is from Mumbai, India, where she earned her Ph.D. at the National Institute for Research in Reproductive Health (ICMR). Her doctoral research focused on the molecular and cellular basis of male fertility regulation and the contribution of genetic factors in male infertility. She was a postdoctoral fellow in Dr. Kent Hamra's lab, where she studied spermatogonial stem cells.
When not in the lab, she enjoys spending time with her friends, reading, listening to songs, and cooking.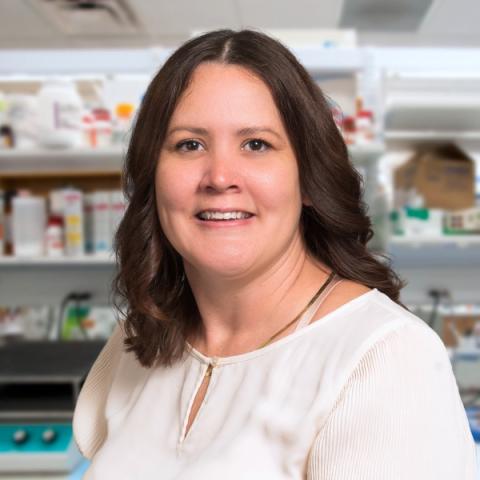 Crystal Neugin, LVN
Research LVN
Phone: (214) 648-2817
Fax: (214) 648-6427
Crystal graduated from Dallas Nursing Institute as an LVN in 2011. She previously worked in pediatric care, specializing in pulmonary care of tracheotomy and ventilations; she also has worked in geriatric care and skilled rehab. As part of the Jain lab, she is excited to take part in developing advanced treatment for cystic fibrosis.
When not working she enjoys spending quality time with her family, reading biographies, astrology, and traveling with family and friends.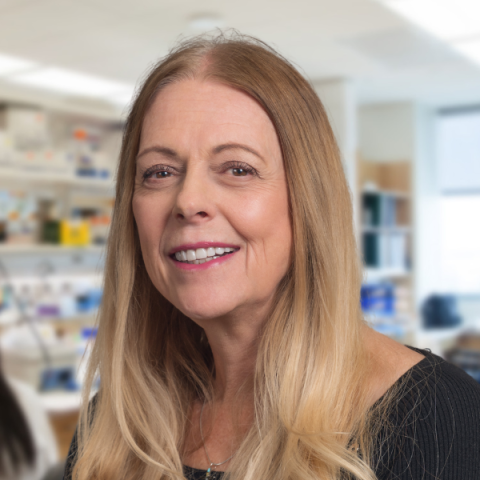 Terri Visnick-Chang
Clinical Data Specialist
Phone: (214) 648-2817
Fax: (214) 648-6427
Terri has worked in research for over 30 years, mostly conducting urology clinical trials in San Diego.  Upon moving to Dallas two years ago she began working in Cystic Fibrosis research.  
For fun, Terri enjoys hiking, traveling and spending time with her five grandkids.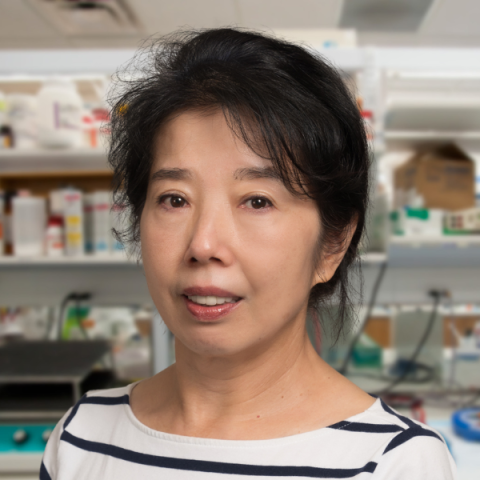 Yamei Cheng, M.D.
Research Study Coordinator
Phone: (214) 645-6199
Fax: (214) 648-6427
Yamei received her medical degree from the Medical School of Suchou University in China. She has been working in clinical research for more than 10 years, and began working in cystic fibrosis studies in 2021.
In her spare time, Yamei likes to travel and work out. She enjoys all kinds of music.