Understanding amyloid deposition to design anti-amyloid tools
The Saelices Laboratory studies neurological and systemic disorders caused by amyloid deposition. We seek to understand the structural basis and the biology of amyloid formation and its precursors, and to develop clinical tools for early detection and inhibition of amyloids.
Join Us
As a new lab at UT Southwestern, the Saelices Lab is looking to grow. We seek graduate students, postdocs, and technicians to join our exciting work.
Explore Open Opportunities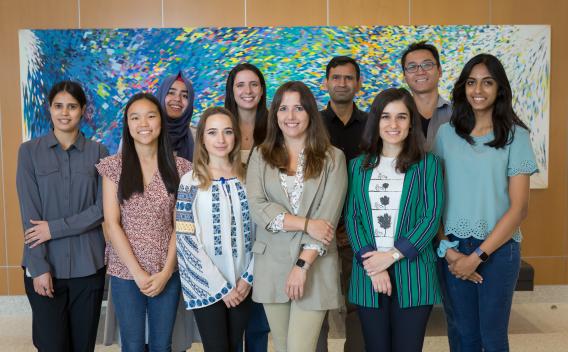 Meet the Team
Get to know our Principal Investigator and team of researchers.
See Lab Members
Collaborate
Interested in our research? Get in touch to learn more or find out ways to collaborate.
Email Dr. Saelices