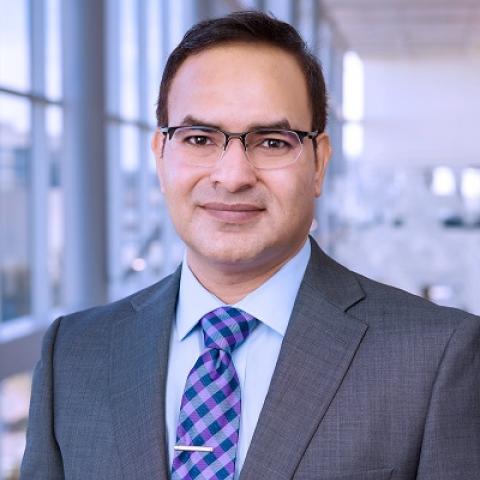 Gaurav Sharma, Ph.D.
Gaurav Sharma, Ph.D., MBA, is an Assistant Professor in the Department of Cardiovascular and Thoracic Surgery at UT Southwestern Medical Center. He earned a B.Sc. in biological sciences, an M.Sc. in biotechnology, followed by a Ph.D. in biomedical sciences. He also earned an MBA from the Quantic School of Business and Technology.
Our Mission
Help in the development of a productive and collaborative CVTS-research program that improves human health and furthers scientific understanding
Understand the role of altered metabolic states in biological systems, including cardiovascular and metabolic diseases
Translate our discoveries from preclinical models to human patients
Train the next generation of scientists and physician scientists
Research
The Sharma lab is interested in investigating intermediary metabolism utilizing carbon-13 stable isotope tracers in conjunction with magnetic resonance spectroscopy (MRS), magnetic resonance imaging (MRI), and mass spectrometry (MS). The ongoing projects include:
Exploring metabolic indicators of hypothermic machine perfusion
Clinical translation of hyperpolarized Carbon-13 MR spectroscopic imaging
Investigating intermediary metabolism and energetics in donor human hearts for transplantation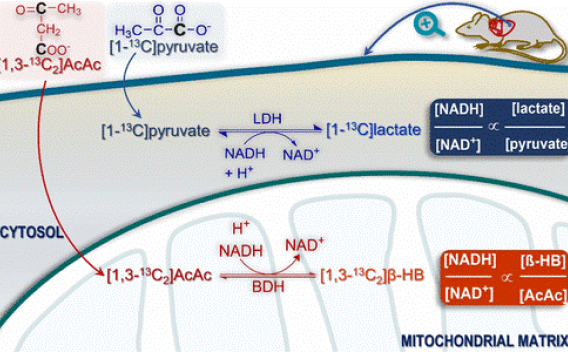 This study demonstrates that biomarkers of mitochondrial and cytosolic redox may be detected simultaneously in functioning tissues using co-polarized [1-13C]pyruvate and [1,3-13C2]AcAc and 13C MRS and that changes in mitochondrial redox may precede changes in cytosolic redox.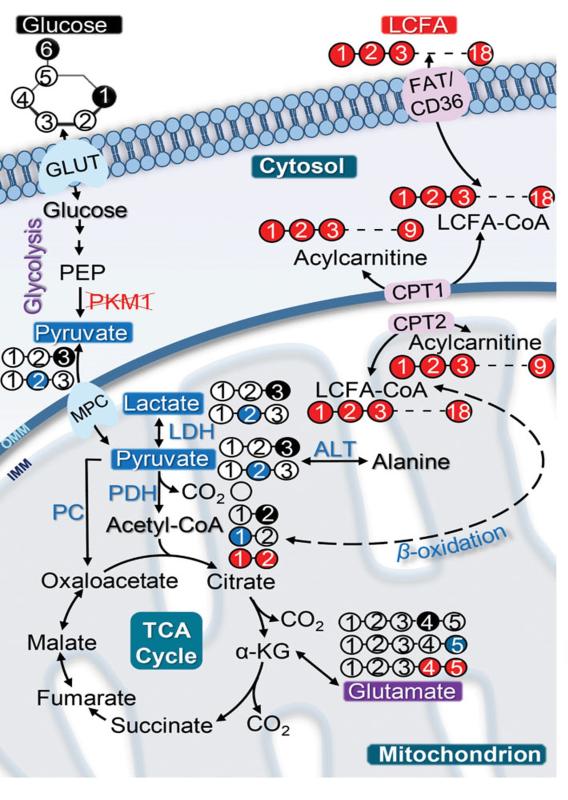 Metabolic remodeling precedes most alterations during cardiac hypertrophic growth under hemodynamic stress. The elevation of glucose utilization has been recognized as a hallmark of metabolic remodeling. However, its role in cardiac hypertrophic growth and heart failure in response to pressure overload remains to be fully illustrated. Here, we aimed to dissect the role of cardiac PKM1 (pyruvate kinase muscle isozyme 1) in glucose metabolic regulation and cardiac response under pressure overload.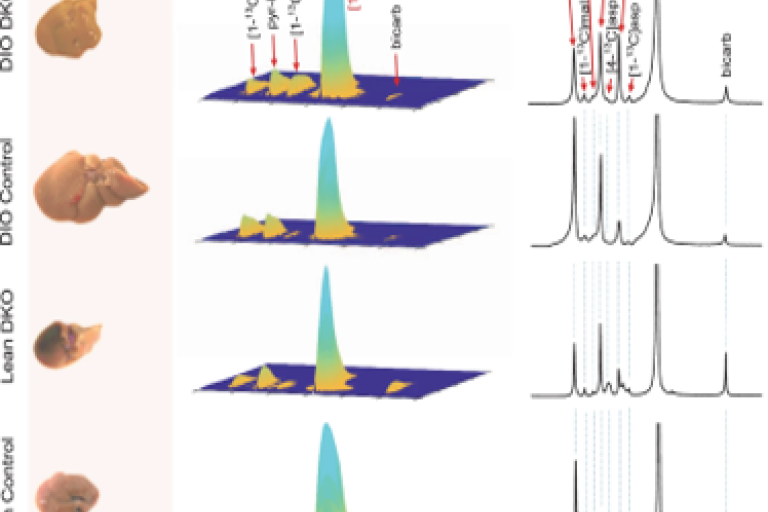 In this study, we used hyperpolarized (HP) 13C-magnetic resonance spectroscopy to study the impact of a PDK2/PDK4 double knockout (DKO) on pyruvate metabolism in perfused livers from lean and diet-induced obese (DIO) mice and validated the HP observations with high-resolution 13C-nuclear magnetic resonance (NMR) spectroscopy of tissue extracts and steady-state isotopomer analyses.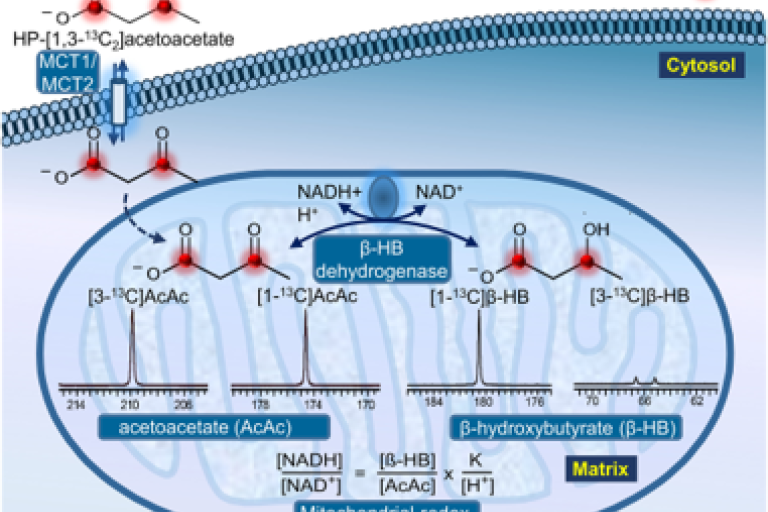 In this study, we examined the conversion of hyperpolarized (HP) 13C-acetoacetate (AcAc) to 13C-β-hydroxybutyrate (β-HB) as a potential imaging biomarker for mitochondrial redox and dysfunction in perfused rat hearts.
Publications
Featured Publications
All Publications
Contact Us
Email address: gaurav.sharma@utsouthwestern.edu
Phone Number: 214-645-7745
Fax Number: 214-645-7701
Mailing Address
UT Southwestern Medical Center
Department of Cardiovascular and Thoracic Surgery
5323 Harry Hines Blvd.
Dallas, TX 75390-8879