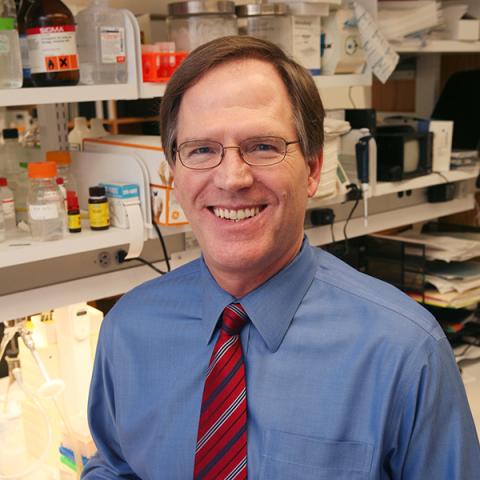 Phil Shaul, M.D.
Associates First Capital Distinguished Chair in Pediatrics
Vice Chair for Research, Department of Pediatrics
Director, Center for Pulmonary and Vascular Biology
Professor, Department of Pediatrics
Dr. Shaul received his B.A. in Chemistry from Dartmouth College and his M.D. from the University of Cincinnati College of Medicine. Following residency training in Pediatrics at Children's Hospital Medical Center in Cincinnati, he received fellowship training in Neonatal and Perinatal Medicine at Brown University and the Women and Infants Hospital of Rhode Island. Seeking a better understanding of life-threatening pulmonary hypertension in neonates, upon joining the faculty at UT Southwestern, Dr. Shaul revealed the critical role of endothelium-derived nitric oxide in pulmonary vascular physiology in the perinatal period.
Following the discovery of endothelial nitric oxide synthase acylation and targeting to caveolae/lipid rafts, his laboratory has identified raft-associated signaling modules that govern endothelial cell responses to a diverse set of extracellular cues. Employing a variety of approaches including disease models in genetically-engineered mice, in partnership with Dr. Chieko Mineo, Dr. Shaul continues to probe the fundamental role of the endothelium in cardiovascular and metabolic health and disease.
Contact Information
Philip W. Shaul, M.D.
Division of Pulmonary and Vascular Biology
Department of Pediatrics
UT Southwestern Medical Center at Dallas
5323 Harry Hines Blvd. K04.232
Dallas, TX  75390-9063
Tel: (214) 648-2015
FAX: (214) 648-2096
Email Dr. Shaul