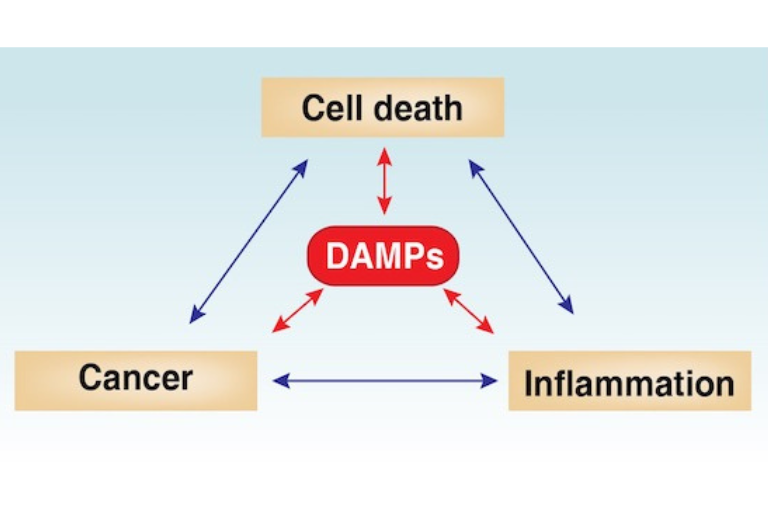 What We Do
Under the guidance of director Dr. Daolin Tang, the research group focuses on basic, translational and clinical application research on damage-associated molecular patterns (DAMPs) signaling pathways. Inflammation is a fundamental response to infection and injury in all multicellular organisms. The danger hypothesis states that endogenous molecules (protein and non-protein) released during cell death or tissue damage can trigger inflammation in the absence of infection, collectively referred to as DAMPs. We are particularly interested in elucidating the molecular mechanisms underlying stress-induced cellular defense and cell death signaling in normal and cancer cells, and how release of DAMPs modulates immune responses in disease.
Our Research Team
We are a multidisciplinary research team comprised of individuals with diverse and innovative technical backgrounds, working together to tackle challenging issues in the field of cancer biology and lethal infections.
Read about our team
Our Collaborators
We have established extensive and deep collaborations with the world's leading scientists in the fields of cell death, autophagy, and infection immunity, further enhancing our ability to conduct cutting-edge research.
Meet our Collaborators
Our Publications
Our team has published numerous research articles in high-impact journals and actively participates in various guidelines, contributing to the advancement of knowledge in our areas of expertise.
Read Dr. Tang's publications
Dr. Daolin Tang, M.D., Ph.D.
Principal Investigator
Daolin Tang, M.D., Ph.D., is an internationally known researcher whose work focuses on the molecular mechanisms of disease, especially pancreatic cancer. His research has been supported by the National Institutes of Health and American Cancer Society. Dr. Tang has received numerous awards, which include being named the Hillman Fellow for Innovative Cancer Research at the University of Pittsburgh Medical Center, and receiving a Research Scholar Award from the American Cancer Society.
Dr. Tang is an author on nearly 200 written works and is often invited by publishers to write articles that review microbiology topics. He earned his medical degree from the Norman Bethune College of Medicine and his Ph.D. at the Xiangya School of Medicine, both in China. He later received post-doctoral training at the University of Pittsburgh School of Medicine. He joined UT Southwestern in 2018, where he serves as an associate professor in the Department of Surgery.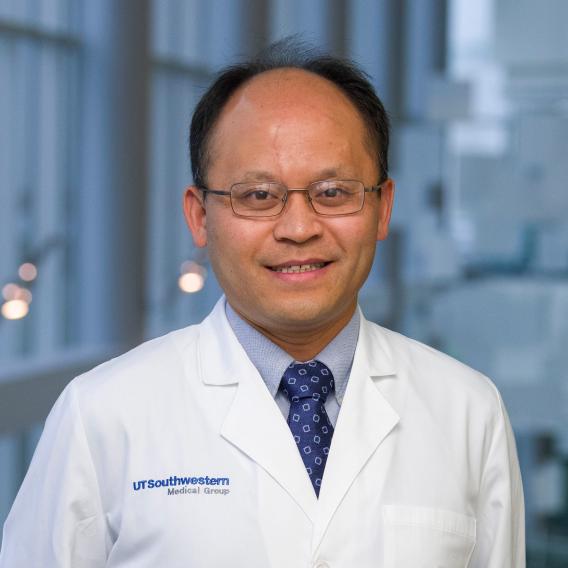 Immunometabolism in lethal infection
Infection-induced host immune dysfunction is associated with high mortality in the intensive care unit. Global data show that microbial infection-induced septic shock causes about 20% of deaths worldwide each year, resulting in calls for accelerated research to improve its diagnosis and treatment. The clinical course of lethal infection evolves from an early inflammation phase to a late immunosuppressive stage, in a process that is initiated by pathogen-associated molecular pattern molecules (PAMPs). A leading cause of microbial infections in hospitalized patients is Gram-negative bacteria, which release the cell wall component and PAMP lipopolysaccharide that activates immune pathways. The innate immune system is the first line of defense against invading pathogens, and excessive activation of innate immune cells can lead to cytokine storms, multiple organ dysfunctions, and even death. This process is related to the dynamic and adaptive metabolic changes of immune cells, which regulate the onset, duration, and outcomes of inflammation. As part of this project, we are investigating the complexities of immunometabolic pathways (e.g., STING1 and ACOD1) during lethal infection.
See more key studies underway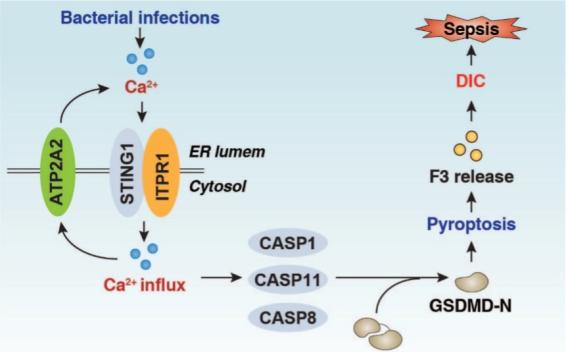 Contact Us
Tang Lab
UT Southwestern Medical Center
5323 Harry Hines Blvd., H7.102, Dallas, Texas 75290
214-648-0343