The Tong lab is interested in tackling some of the most prevalent and morbid cardiovascular conditions, including heart failure with preserved ejection fraction (HFpEF) and atrial fibrillation (AF). Using a wide variety of approaches, we aim to 1) understand the molecular signature of atrial remodeling under different types of heart failure and determine how it leads to cardiac dysfunction and arrhythmia 2) determine how systemic risk factors such as obesity and aging contribute to HFpEF and AF. Our ultimate goal is to develop individualized strategies to better care for patients with these conditions based on underlying pathophysiology.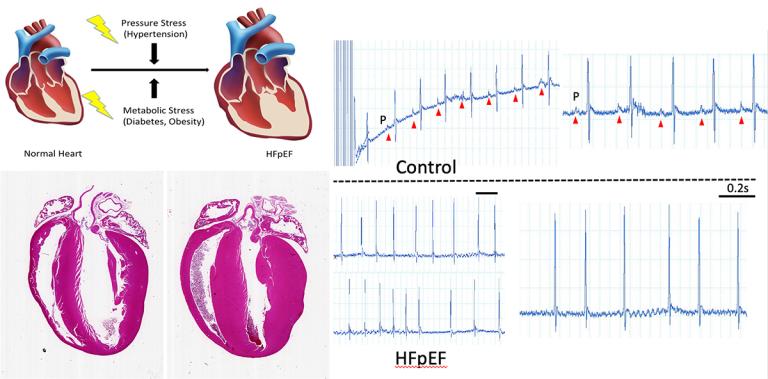 Atrial myopathy in heart failure
Pathological atrial remodeling, i.e. atrial myopathy, is an essential component of heart failure and the underlying cause of atrial fibrillation. However, little is known in this field.  Using a wide variety of techniques, including RNA sequencing and metabolomics analysis, we are characterizing the molecular signatures of atrial myopathy under different types of heart failure. We have identified multiple promising targets and are currently investigating their function.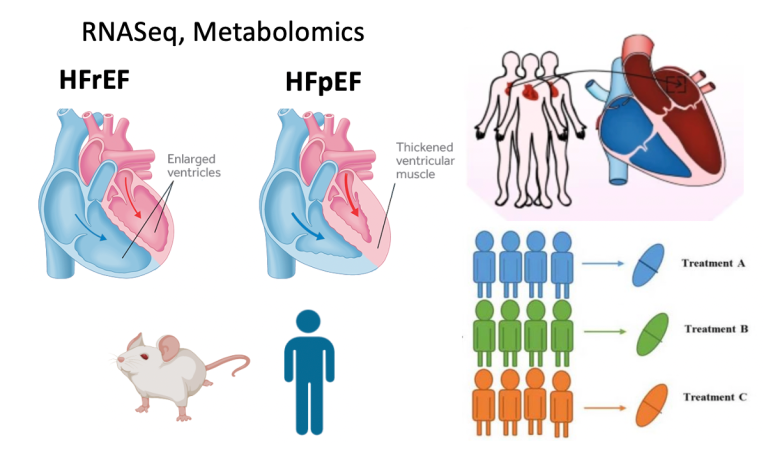 AMPK signaling in HFpEF-associated atrial fibrillation
Our prior work has identified the essential role of AMPK signaling in HFpEF-associated atrial fibrillation. Using both animal models and a specialized atrial cell line, we are investigating how impairment of AMPK signaling leads to atrial remodeling and arrhythmia.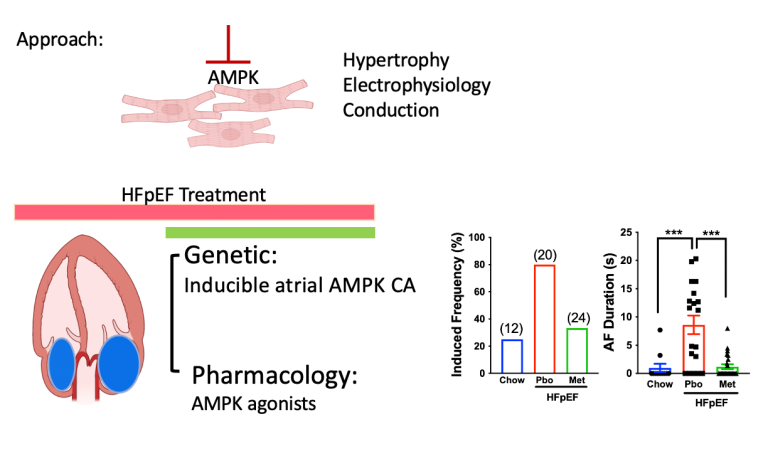 Clonal hematopoiesis in HFpEF
Aging-associated clonal hematopoiesis of indeterminate potential (CHIP) has been recognized as an independent risk factor for multiple cardiovascular diseases. However, its role in HFpEF has not been investigated. We are currently assessing the spectrum of CHIP in patients with HFpEF and determining its function and molecular mechanisms using our HFpEF mouse model.