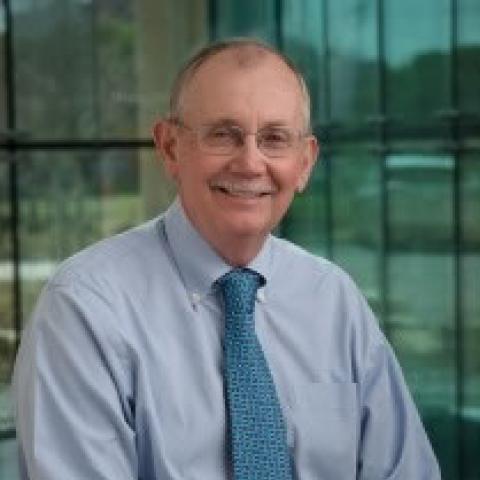 Edward K. Wakeland, Ph.D.
Edward K. Wakeland, Ph.D., an internationally recognized immunologist, has been a faculty member at UT Southwestern Medical Center since 1998 and Chair of the Department of Immunology since 2007.
An expert on the genetic basis for susceptibility to autoimmune disease, Dr. Wakeland's Lab has made significant advances in the study of lupus, a chronic, debilitating disease that affects more than a million Americans. Among his many professional activities, he is a past Chair of the Genetics Initiative Planning Committee, Alliance for Lupus Research, and a past member of the American Cancer Society National Scientific Advisory Committee for Immunology.
Dr. Wakeland has been an invited speaker at dozens of meetings and workshops around the world and is the author of more than 175 published scientific papers. He currently serves on the editorial boards or review boards of several leading immunology publications, including Current Opinion in Immunology and the Journal of Immunology.
An experienced educator, Dr.Wakeland has mentored nearly 50 doctoral students and postdoctoral fellows now serving in various capacities at academic institutions and research facilities in the United States, Europe, and Asia.
In addition to leading the Department of Immunology, Dr. Wakeland is also Director of the Bader Research Center for Arthritis and Autoimmunity at UT Southwestern, as well as Director of the Genomics Core Facility.
Contact Us
Department of Immunology
Hamon Biomedical Research Building (NA)
5323 Harry Hines Blvd.
Dallas, TX 75390-9093
Phone: 214-648-7330
Fax: 214-648-7331
Email