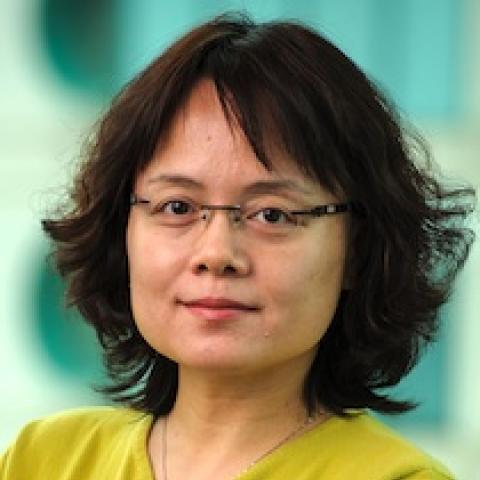 Xuelian "Sue" Luo, Ph.D.
Principal Investigator
Dr. Luo joined the faculty of UT Southwestern in the fall of 2006.  Her laboratory is interested in understanding the molecular mechanisms of intracellular signal transduction pathways using a combination of biochemical, structural, and cellular approaches.  Her current research efforts focus on the regulation of the Hippo pathway, which controls organ size and maintains tissue homeostasis.  Dysregulation of this pathway drives tumor formation in flies, mice, and humans.  
Dr. Luo's research has provided critical insights into the activation mechanisms of the core MST-LATS kinase cascade and TEAD-YAP regulation.  Her work defines the mechanisms by which MOB1 mediates MST-dependent LATS activation, a central event during Hippo signaling.  Her lab recently shows that SAV1 promotes MST kinase activation through antagonizing the STRIPAK PP2A phosphatase.  
Her research also establishes that TEAD transcription factors undergo functionally important auto-palmitoylation.  The discovery that TEAD has enzyme-like activity indicates that TEAD-YAP, which has previously been thought to be undruggable, is in fact an attractive molecular target for cancer therapy.