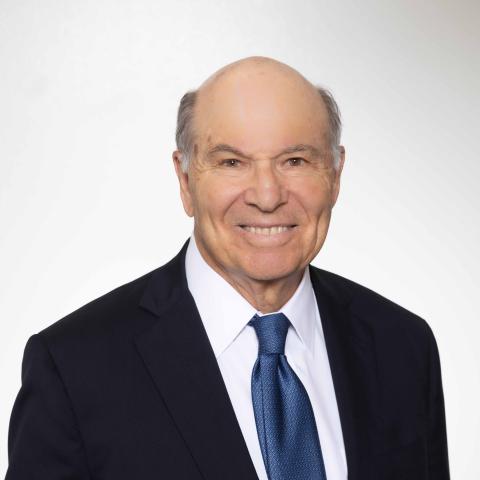 John Minna, M.D.
John Minna, M.D., is a medical oncologist focusing on translational ("bench to bedside") research to develop new personalized medicine for lung cancer based on a molecular understanding of the disease.
Dr. Minna is Director of the Hamon Center for Therapeutic Oncology Research, The Moncrief Center for Cancer Genetics, and Co-Director of the Experimental Therapeutics Program for the Simmons Cancer Center at UT Southwestern Medical Center. He holds the Max L. Thomas Distinguished Chair in Molecular Pulmonary Oncology and the Sarah M. and Charles E. Seay Distinguished Chair in Cancer Research.
He graduated from Stanford Medical School where he was in the Laboratory of Leonard Herzenberg (Dept. of Genetics), was a resident in internal medicine at Massachusetts General Hospital, a research associate at the NIH (under Dr. Marshall Nirenberg), Chief of the Section of Somatic Cell Genetics at the National Heart Lung and Blood Institute, and then Chief of the NCI-VA and NCI-Navy Medical Oncology Branches at the National Cancer Institute (1975-1991).
From 1991 until the present he has been a Professor of Internal Medicine and Pharmacology and Director of the Nancy B. and Jake L. Hamon Center for Therapeutic Oncology Research at UTSW. His work has focused on understanding the molecular pathogenesis of lung cancer and translating this into the clinic and developing personalized medicine for lung cancer. As part of this he has led a joint Lung Cancer NCI Special Program of Research Excellence (SPORE) grant between UTSW and the MD Anderson Cancer Center.
He also directs a NASA Special Program of Research Excellence (NSCOR) to study the effects of high energy particle radiation (found in space) and low dose gamma radiation (found on earth) on lung carcinogenesis. He is part of the NCI Cancer Target Discovery and Development Network (CTD2N), and several State of Texas Cancer Prevention and Research Institute (CPRIT) grants to discover new therapeutic targets in lung cancer including manipulation of nuclear hormone receptors.
Currently he is working with a team of UTSW, MDACC, and Baylor College of Medicine scientists to discover all of the "acquired vulnerabilities" in lung cancer and their associated predictive molecular signatures to provide a new functional classification of lung cancer and rationale therapeutics for all new lung cancer patients. He has served on the Scientific Advisory Boards for several Cancer Centers and cancer research foundations (V Foundation, William Guy Forbeck Research Foundation) as well as for the National Cancer Institute, and the Board of Directors for American Association for Cancer Research (AACR) and American Society of Oncology (ASCO).
He has received numerous awards including: PHS: Commendation Medal (1979), Meritorious Service Medical (1986), Unit Commendation Medal (1991); Rosenthal Prize for Cancer Research (1984); Milken Foundation Award for Scientific Excellence in Clinical Research (1989); Chester Stock Award, Memorial Sloan-Kettering Cancer Center (1992); Bristol Myers Squibb Award for Lung Cancer Research (1997); Moran Award Univ. Michigan (2000): NCI SPORE Program Award for Leadership (2003), Ochsner Award Smoking Related Research (2004), ASCO Scientific Achievement Award (2005); Pfizer Visiting Professor Oncology (Vanderbilt, 2006); ASCO Statesman Award (2007); Baylor College of Medicine Helis Foundation Award for Lifetime Achievement in Lung Cancer Research (2010); Addario Lung Cancer Foundation Asclepios Award (2012); United Against Lung Cancer (UALC), Caine Halter Hope Now Award for Lung Cancer Research (2013).