Get to know our lab
The Moreland Lab utilizes basic science approaches, in vivo models, and clinical studies to investigate cellular functions of the innate immune system. Current projects focus on the investigation of pro- and anti-inflammatory mediators in the development and resolution of inflammation.
We are always looking for motivated students and scientists to join our team! Please email the Lab Manager to inquire about current opportunities.
Meet the Principal Investigator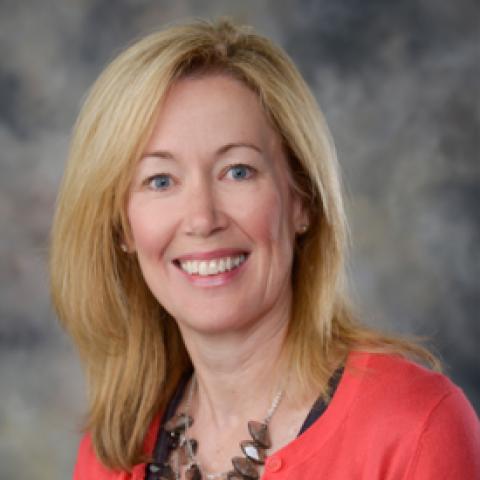 Jessica Moreland, M.D.
I am a physician-scientist with clinical practice in the Pediatric Intensive Care Unit, thus caring for patients with a wide range of systemic inflammatory processes has informed and focused my laboratory interests.
My research program is centrally focused around the theme of neutrophilic inflammation, in the context of human disease, with a specific interest in the neutrophil NADPH oxidase. For a number of years, we have sought to define the role of the neutrophil NADPH oxidase (Nox2) in neutrophil priming by infectious and inflammatory stimuli. Our laboratory identified intracellular NADPH oxidase-derived ROS as critical mediators of endotoxin priming, and demonstrated regulation of Nox2 in this setting by the ion transporter ClC-3. My laboratory also studies the role of neutrophil priming in translational studies focused on infants undergoing cardiopulmonary bypass and during other acute and chronic inflammatory processes.
Most recently, we have become interested in how pro-inflammatory stimuli and cellular outputs are balanced by anti-inflammatory responses to restore host homeostasis. The concept of compartmentalization of Nox-derived ROS giving rise to localized signaling is a central theme of our current work, and we are currently focused on a novel anti-inflammatory role for Nox2.
Postdoctoral Fellows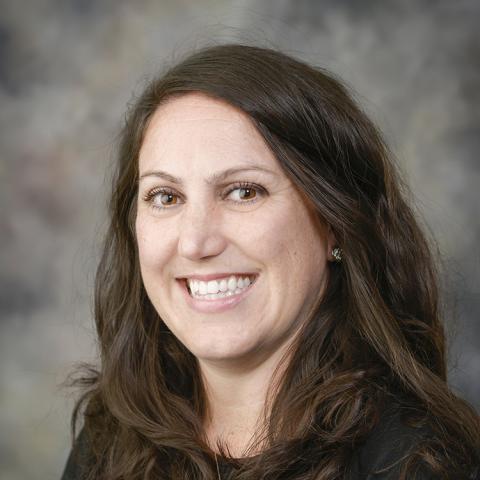 Kirstin Henley, M.D.
Role of Neutrophil and Eosinophil Activation in Children with Severe Asthma
Although patients with severe asthma requiring pediatric ICU admissions account for a small population of asthmatics, they encompass the vast majority of morbidity and mortality from this disease. To date, severe asthma exacerbations are one of the most prevalent medical emergencies in children and account for approximately 500,000 admissions to the pediatric ICU on an annual basis. Patients with the diagnosis of severe asthma are, on the whole, an understudied population and much remains to be revealed in the pathogenic mechanisms and biomarkers contributing to the pathology.
Recruitment of inflammatory cells, such as eosinophils and neutrophils, to the airway are important contributors to severe asthma exacerbations, and both chemokine secretion and cell surface receptor expression in these two cell types may provide important insights into pathophysiology and suggest more directed therapies.
For this reason, we are investigating the phenotypic alterations seen in the circulating eosinophils and neutrophils in children with severe asthma requiring ICU admission vs. patients with less severe asthma who are admitted to the general pediatric floor or seen in the pediatric ER at Children's Medical Center- Dallas. We are using both airway and blood specimens obtained from asthmatic patients to better describe the activation status of these cell types in this particular pediatric population.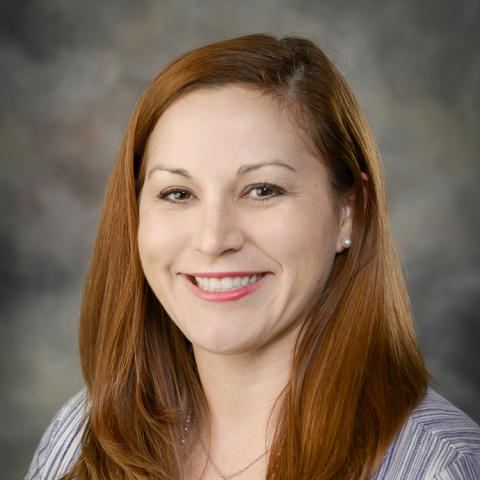 Erin Tresselt, M.D.
Using Neutrophil Phenotype to Predict Inflammation Associated Organ Injury Following Cardiopulmonary Bypass
Although cardiopulmonary bypass (CPB) has evolved over the past 70 years, many patients continue to suffer complications secondary to the systemic inflammatory response syndrome (SIRS) and resulting multi-organ dysfunction. Inflammation occurs due to interactions of blood with the CPB circuit causing multiple inflammatory pathways to be activated. There is increased awareness that there is a delicate balance between pro and anti-inflammatory responses for patients undergoing CPB. In some patients, the pro-inflammatory response is greater than the anti-inflammatory response causing worsening organ injury following CPB. At this time, there is no way to know which specific patient will have complications following CPB. Although the role of monocyte dysfunction has received some investigation, there are very few studies that have looked at the role of neutrophil activation/phenotype and genotype.
Based on a pilot study performed by our lab, our hypothesis is that neutrophil phenotype and genotype (specifically Toll like receptor 1 genotype single nucleotide polymorphisms (SNPS)) will be predictive of specific patterns of organ injury after CPB. We aim to investigate this in two ways. 1) To evaluate neutrophil phenotype before and after CPB to uncover associations between phenotype and inflammatory organ injury including AKI, respiratory failure, and cardiovascular dysfunction. 2) To investigate association of specific TLR1 SNPS in development of inflammatory complications following CPB.
Staff Members
Likhit Agrawal
Lab Technical Assistant I
Alumni
Natalie Del Vecchio
Student Laboratory Assistant
Emily A. Gross
Student Laboratory Assistant
Jody Huber, M.D.
Pediatric Critical Care Fellow
Nedha Kinnare
Student Laboratory Assistant
Melissa J. Jensen, M.D.
Pediatric Gastroenterology Fellow
Kyle Merrill
Student Laboratory Assistant
Elizabeth A. Newell, M.D.
Blake Nichols, M.D.
Pediatric Critical Care Fellow
Amanda Philiph
Student Laboratory Assistant
Sarah Stolz
Student Laboratory Assistant