Meet the Principal Investigator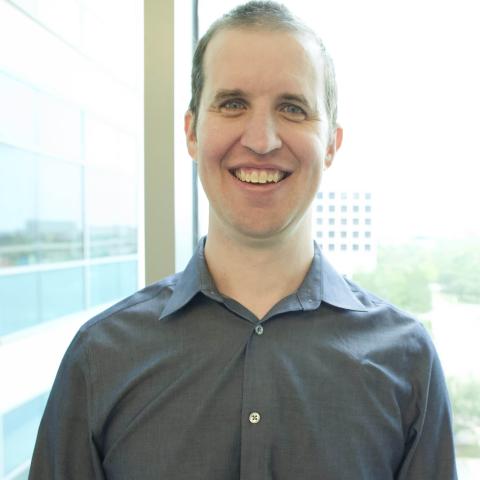 Reto Fiolka, Ph.D.
Reto Fiolka is an Assistant Professor at UT Southwestern in the Department of Cell Biology. He oversees the development of advanced light microscopes with a focus on 3D live cell imaging in physiologically relevant microenvironments. This has led to the creation of novel light-sheet technologies that enable isotropic spatial resolution over large volumes and rapid image acquisition. Further research competence and interest include adaptive optics for high-resolution imaging in complex samples and super-resolution microscopy.
Dr. Fiolka received a master's degree in mechanical engineering at ETH Zurich in 2006. He did his Ph.D. thesis at the institute of Nanotechnology at ETH Zurich in optical microscopy. From 2009 – 2013, he conducted postdoctoral research at the Howard Hughes Medical Institute's Janelia Farm Research Campus under the late Dr. Mats Gustafsson, working on 3D structured illumination microscopy; he later worked under Dr. Meng Cui on adaptive optics. Reto Fiolka joined the Department of Cell Biology at UT Southwestern in 2013 as an instructor and worked on high-resolution light sheet microscope technologies. In 2016, after receiving a CPRIT recruitment award, he became an assistant professor.
Lab Alumni
Shilpita Mitra-Behura
U-Hack Med Gap Year Intern
2020 - 2021
Ezi Kalunta-Crumpton
Green Fellow
2021
Olwyn Doyle
U-Hack Med Gap Year Intern
2020 - 2021
Tonmoy Chakraborty, Ph.D.
Postdoc 2018 - 2020
Currently: Assistant Professor
Department of Physics and Astronomy
University of New Mexico
List of Publications
Etai Saponzik, Ph.D.
Postdoc 2017 - 2022
Currently: Research Scientist
Genentech
South San Francisco, California, United States
List of Publications
Meghan Driscoll, Ph.D.
Postdoc 2014 - 2022
Currently: Assistant Professor
Department of Pharmacology
University of Minnesota
List of Publications