The overall goals of the Rohatgi lab are to
Elucidate the role of reverse cholesterol transport in atheroprotection
Identify drivers of cardiometabolic risk in high-risk groups, such as those with diabetes and South Asians.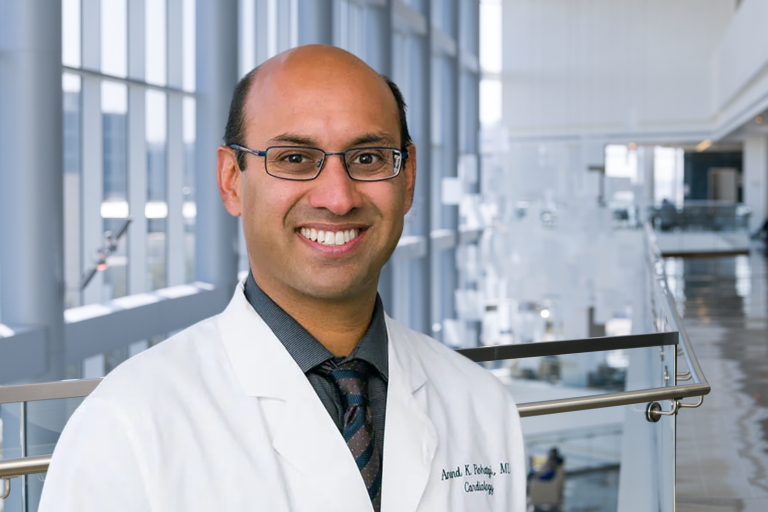 Anand Rohatgi, M.D.
Anand Rohatgi grew up in Kenner, Louisiana, a suburb of New Orleans (N' Awlins). He graduated from Jesuit High School (go Blue Jays!) and was then admitted to Duke University (go Blue Devils!), where he obtained his bachelor's degree in biology in 1997, followed by his medical degree in 2002. He completed internal medicine residency training at the University of Pennsylvania and obtained advanced training through a cardiology fellowship program at UT Southwestern. He did a research year in epidemiology under James de Lemos, M.D., and then joined the faculty as an Assistant Professor in 2008.