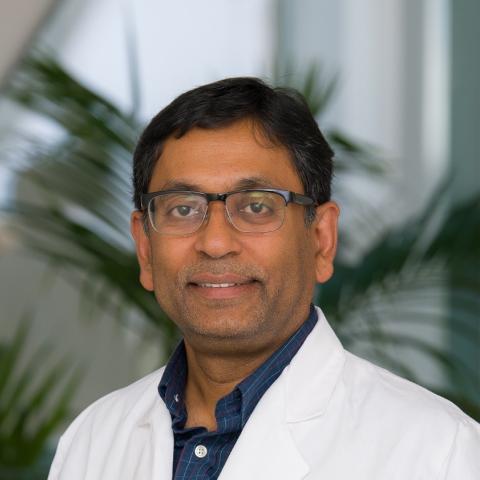 Debabrata Saha, Ph.D.
Debabrata Saha, Ph.D. began his research career at the University of Nebraska, Lincoln, as a graduate student and received his Ph.D. in chemistry studying eukaryotic protein synthesis initiation in the laboratory of late Professor Naba K. Gupta. He then attended Vanderbilt University Medical Center as a postdoctoral fellow studying the role of TGF-b1 and cyclooxygenase in the development of colon cancer in the laboratory.
In 2003, after completion of his postdoctoral training, he joined the faculty of UT Southwestern Medical Center, Department of Radiation Oncology, as an Assistant Professor where he is pursuing his research career as a radiation biologist. In addition, he is an adjunct professor in the Department of Bioengineering at UT Arlington. 
Honors and Awards
Recipient of National Research Service Award (2000)
Recipient of FAMRI Young Clinical Scientist Award (2002)
Recipient of American Association for Cancer Research Award (2004)
Recipient of FAMRI Young Clinical Investigator Award (2005)