Meet the Principal Investigator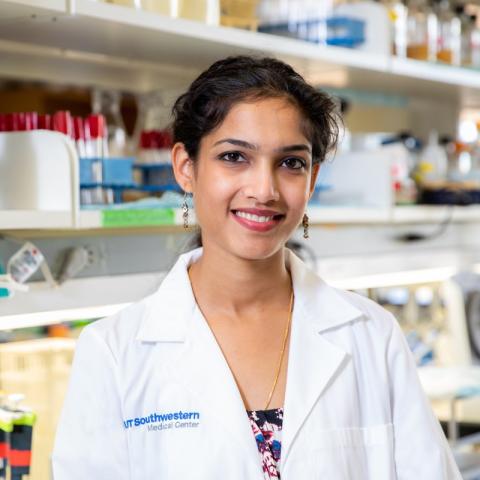 Anju Sreelatha, Ph.D.
Dr. Anju Sreelatha received her B.S. in Biochemistry from the University of Texas at Dallas in 2009. Following a research fellowship with the UT Dallas Green Fellows Program, Dr. Sreelatha earned her Ph.D. from UT Southwestern in 2014 under the supervision of Kim Orth, Ph.D. During her graduate work, she identified the biochemical activity and molecular mechanism of a bacterial effector protein, VopQ. These studies provided a better understanding of bacterial pathogenesis and also offered new insight into the host cell mechanisms of autophagy and vesicle fusion. As a postdoctoral fellow with Vincent Tagliabracci, Ph.D. she discovered a new catalytic activity for the protein kinase fold and the selenoprotein family. Her postdoctoral work on Selenoprotein O revealed a new paradigm in cellular antioxidant pathways. In 2019, Anju joined the Department of Physiology as an Assistant Professor.
Meet Our Lab Members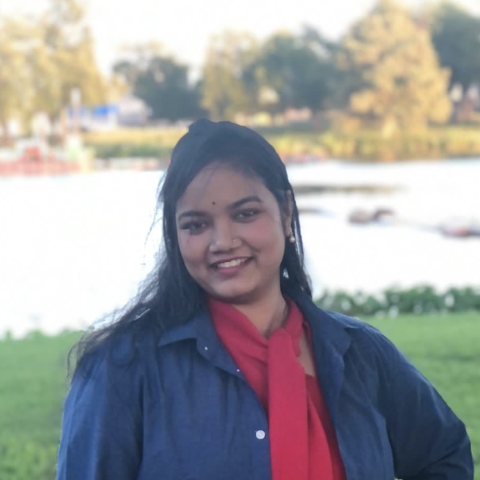 Meghomukta Mukherjee, Ph.D.
Postdoctoral Researcher
Meghomukta completed her B.Sc. in biochemistry (Hons) from Burdwan University and M.Sc. in biochemistry from Bundelkhand University, India. She received her Ph.D. from Bose Institute, Kolkata, India. Currently, Meghomukta is in her first year as a postdoctoral candidate. Outside of her research work, Meghomukta loves to dance and listen to music.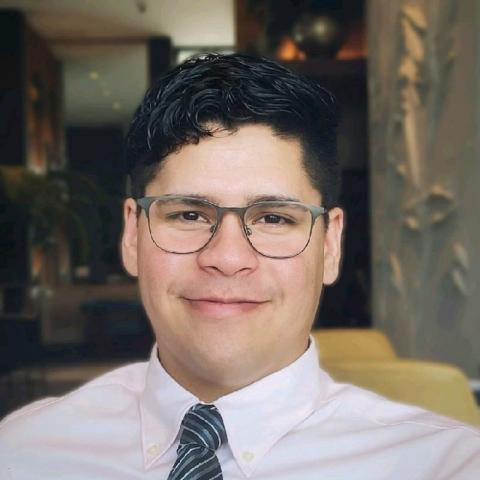 Abner Gonzalez, Ph.D.
Postdoctoral Researcher
Abner received his B.S. in Cell and Molecular Biology from Universidad de Puerto Rico-Rio Piedras in 2016. He then completed his PhD. in Molecular Biophysics at UT Southwestern in 2023. Currently, Abner is in his first year as a postdoctoral researcher. Outside of research, he likes going on road trips, hiking and trying new restaurants.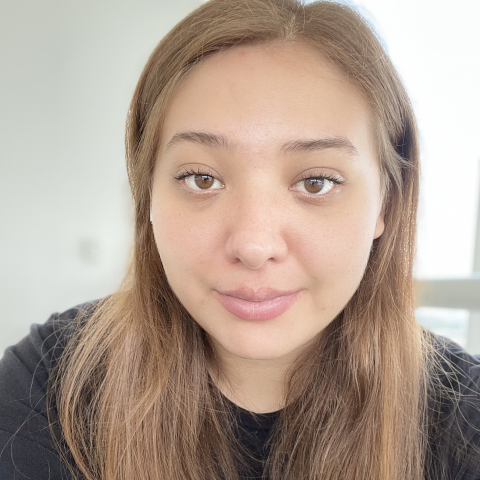 Alex Pon
Lab Technician
Alex earned her B.S. in cellular and molecular biochemistry from The University of Texas at El Paso in 2016. She completed undergraduate research in the lab of Dr. Charles Spencer, studying bacterial neuroinflammation in response to F. tularensis infection. In her free time she enjoys swimming, jigsaw puzzles, crafts, and spending time with her dog.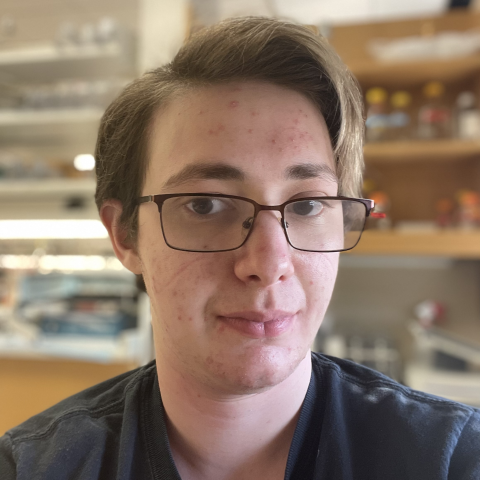 Timea Goldberg
Lab Manager
Timea received a B.Sc in mathematics from University of Texas at Dallas in 2021. Currently, Timea is taking a gap year before pursuing a graduate degree. Outside of research, Timea enjoys drawing and playing tabletop games with friends.