Meet the Principal Investigator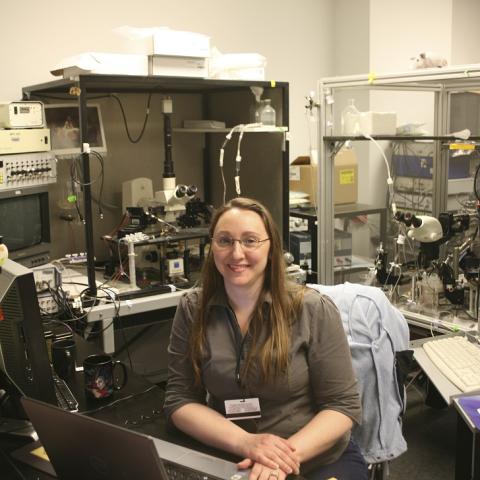 Lenora Volk, Ph.D.
Lenora Volk, Ph.D., received her B.S. in Biochemistry from Oklahoma State University where she studied the role of the chaperone protein HSP90 in regulating kinase folding and signal transduction. She earned her Ph.D. in Neuroscience from UT Southwestern Medical Center under the guidance of Kimberly Huber, Ph.D. She studied the signaling mechanisms underlying synaptic plasticity mediated by Gq-coupled glutamate (mGluR) and acetylcholine (mAChR) receptors, and identified a novel aberration in mAChR-LTD in the mouse model of Fragile X Syndrome.
As a postdoctoral fellow at the Johns Hopkins Medical Institute in the laboratory of Richard Huganir, Ph.D., Dr. Volk studied the synaptic mechanisms of learning and memory, with a particular focus on the regulation of AMPA receptor trafficking.
Dr. Volk joined the faculty in the Department of Neuroscience in 2015.
Current Lab Members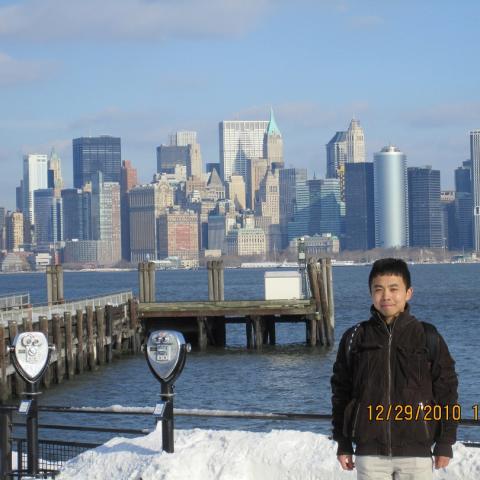 Xin Shao
Postdoc
Xin Shao, Ph.D., was born in Jiangxi, China and received his Ph.D. in Neurobiology from Zhejiang University. In 2010 he joined the Department of Neuroscience at the University of Pennsylvania as a postdoctoral fellow. After additional time at UPenn as a research associate, he joined the Volk Lab at UT Southwestern in 2016. Xin uses molecular neuroscience techniques to study function of synaptic proteins.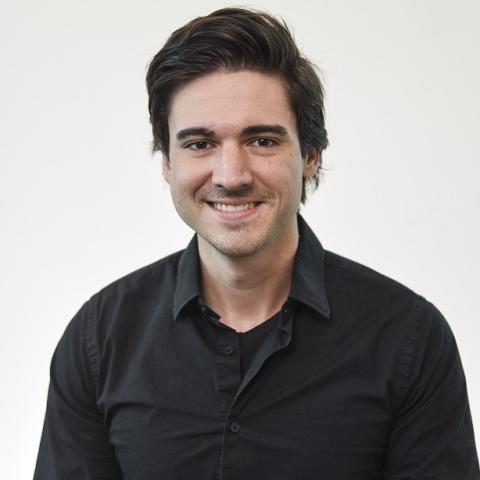 Marcus Berndt
Graduate Student
Marcus Berndt, a professional bowler from Sweden, moved to America to pursue a collegiate career in Wichita, Kansas. During his time at Wichita State University, he received bachelor degrees in psychology and biology, a bowling national championship, and realized his fascination with neuroscience. In 2016, he entered the neuroscience graduate program at UT Southwestern and joined the Pfeiffer and Volk labs as a co-mentored student. Marcus is interested in using both computational and molecular neuroscience to study neural oscillations and memory consolidation.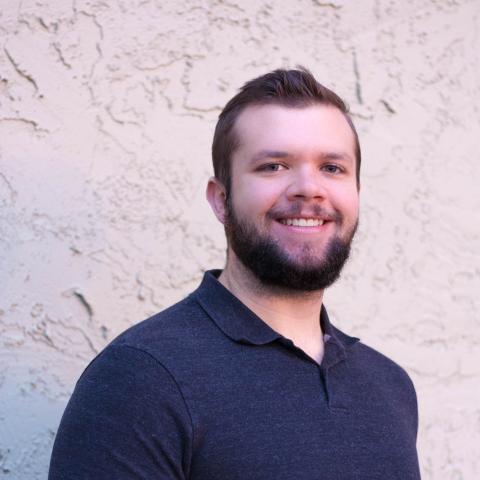 Thomas Dunham
Graduate Student
Born and raised in Sweeny, TX, Thomas Dunham is a graduate of Texas A&M University. After receiving his B.S. in Genetics, he entered graduate school at UTSW in 2016 and joined the Volk Lab in January of 2017.  His interests in the lab include investigating how synapses mature during development and how age affects regulation of synaptic plasticity.  Outside of the lab, he enjoys getting too emotionally invested in college football (Gig 'em, Aggies!); serving in the young adults' and children's ministries at his church; and exploring the sights, sounds, and tastes of DFW with his wife, Amanda.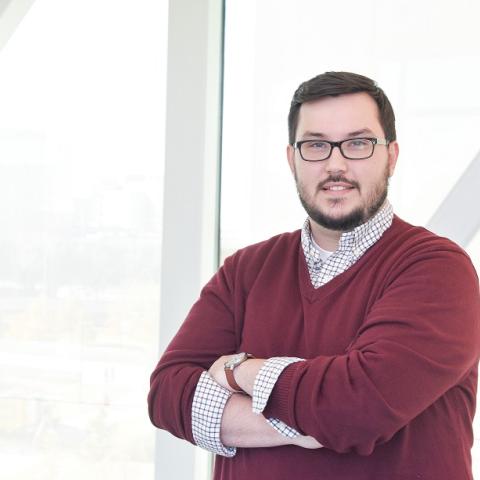 Matt Mendoza
Graduate Student
Matt Mendoza received his B.S. in Biology from the University of North Texas (UNT) in 2014. As an undergraduate, he performed research in the lab of Dr. Jannon Fuchs where he investigated the function of post-mitotic neuronal primary cilia. Upon graduating from UNT, Matt immediately started graduate school at UT Southwestern in 2014. Matt began his Ph.D. in the laboratory of Dr. Amelia Eisch where he originally researched adult hippocampal neurogenesis and its role in opiate addiction. In 2016, Dr. Eisch moved her laboratory to the University of Pennsylvania. Matt opted to stay at UT Southwestern and eventually joined the Volk Lab in June 2016. His thesis project is focused on elucidating the molecular, synaptic, and circuit mechanisms that govern cognitive maturation during the transition from adolescences to early adulthood. Outside of the lab, Matt enjoys sports (mostly football and basketball), craft beer, exploring the DFW restaurant scene, and spending quality time with his girlfriend and two dogs (Mac and Tyson).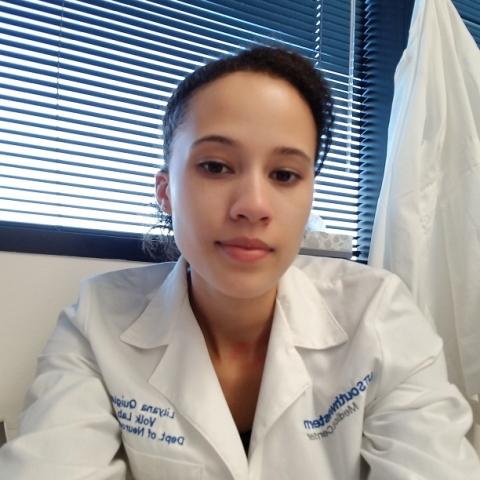 Lilyana Quigley
Graduate Student
Lilyana Quigley received her B.S. in Neuroscience from the University of Texas at Dallas in 2015. After working as a research assistant in the lab of Gregory Dussor at UT Dallas on projects investigating the pathophysiology of migraine, she began her doctoral studies at UT Southwestern Medical Center in 2016. In December of 2016 she joined the Volk Lab. Her research interests are broadly focused on the mechanisms by which synaptic proteins contribute to the maturation of forebrain circuits and network dynamics underlying adaptive cognitive processes.
Lab Alumni