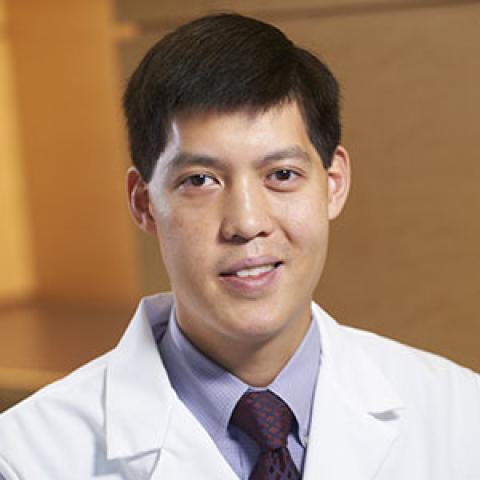 Stephen Chung, M.D.
Stephen (Steve) grew up in suburban Chicago and completed his undergraduate studies at Cornell University. He graduated from Washington University School of Medicine in St. Louis and completed his residency in internal medicine at Massachusetts General Hospital, followed by fellowship training in medical oncology at Memorial Sloan Kettering Cancer Center (MSKCC).
Following their fellowship, he stayed at MSKCC as faculty on the Leukemia Service, where he specialized in the care of patients with myelodysplastic syndromes and acute myeloid leukemia. During this time he pursued post-doctoral work with Christopher Park and Ross Levine. In these studies, he identified CD99 as a novel marker and therapeutic target on disease stem cells in myeloid malignancies. He also identified the hematopoietic stem cell (HSC) as the cell of origin for hairy cell leukemia, providing one of the first demonstrations of a pre-leukemic clonal expansion and contributing to a new paradigm in which "mature" B-cell malignancies may find their origins in HSCs.
In September of 2018, Stephen joined the faculty at UT Southwestern as an Assistant Professor. He is currently funded by a K08 Clinical Investigator Award, a Cancer Prevention Research Institute of Texas (CPRIT) First-Time, Tenure-Track Faculty Award, an Early Career Award in Myelodysplastic Syndrome Research from the Dresner Foundation, the Disease-Oriented Clinical Scholars Program Award from UT Southwestern, and a Junior Faculty Scholar Award from the American Society of Hematology.
In his spare time, Stephen enjoys running, backpacking, and improving his Texas BBQ skills.