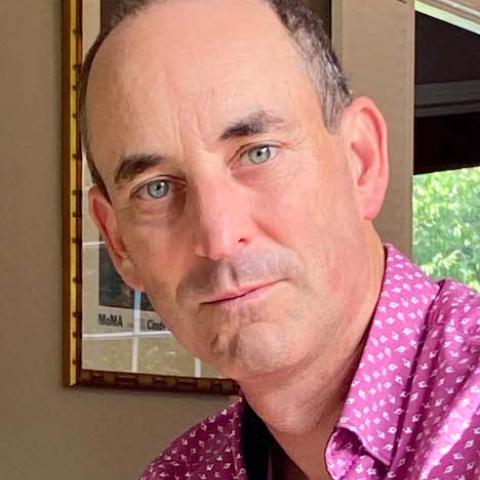 Marc Diamond, M.D.
Marc Diamond, M.D., holds the Distinguished Chair of Brain injury and repair at UT Southwestern Medical Center. Since 2014 he has been the founding director of the Center for Alzheimer's and Neurodegenerative Diseases (CAND), a multidisciplinary translational research program focused on mechanism-based diagnosis and therapy. The CAND is part of the Peter O'Donnell Jr. Brain Institute and exemplifies its ideal of uniting scientists with diverse interests around the common goal of curing brain disorders.
Dr. Diamond has made original discoveries linking common disorders such as Alzheimer's disease to rare infectious prion disorders such as Creutzfeldt-Jakob disease. This has transformed the scientific community's understanding of why neurogenerative diseases progress, and how different diseases arise. His lab has discovered that abnormal assemblies of the tau protein move between cells and serve as templates for their own replication. Dr. Diamond's ideas have formed the basis of new therapeutic approaches for Alzheimer's and related disorders. He holds multiple patents and is the inventor of a monoclonal antibody that is currently in clinical trials.
In 1987 Dr. Diamond received an A.B. in history from Princeton University, and in 1993 received his M.D. from UC San Francisco. He completed residency training in Neurology in 1997, serving as Chief Resident in his final year. He trained with Keith Yamamoto, Ph.D. as a Howard Hughes Medical Student Research Fellow (1989-1991) and as a postdoctoral fellow (1997-2001) at UCSF. Dr. Diamond was a faculty member in the Department of Neurology at UCSF from 2002-2009, before moving to Washington University in St. Louis in 2009 as the David Clayson Professor of Neurology. From 2014, he has been a professor of Neurology and Neuroscience at UT Southwestern Medical Center.
Dr. Diamond is an internationally recognized expert on fundamental mechanisms of neurodegenerative disease, and lectures frequently at major universities and scientific meetings around the world. His groundbreaking research has been cited thousands of times by his scientific colleagues.
For inquiries about positions in the Marc Diamond Lab: