Meet Our Team!
UT Southwestern strives to be a model of diversity and inclusion. We reflect the many cultures and perspectives that enable us to reach our full potential while using our individuality to deliver excellence in health care, education, and research.
If you're interested in joining our team or collaborating with us, let us know!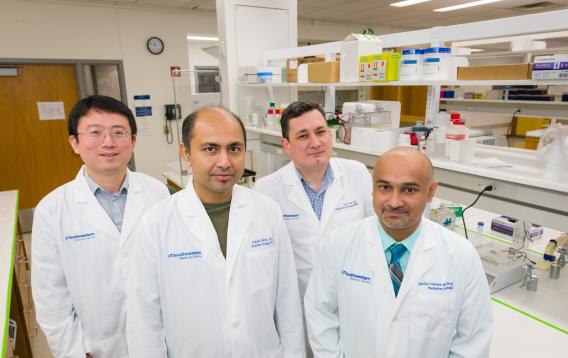 Meet the Principal Investigator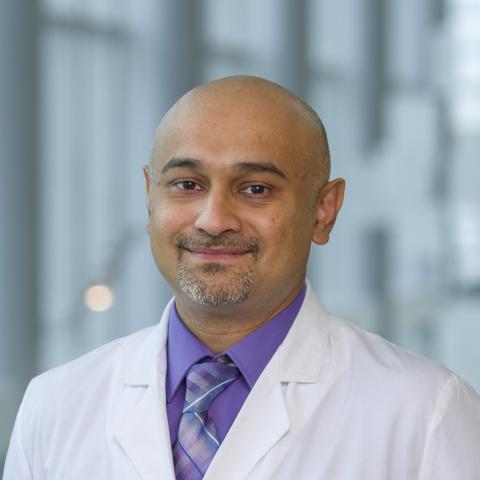 Raquibul Hannan, M.D., Ph.D.
Raquibul Hannan, M.D., Ph.D., completed his undergraduate degree at New York University, followed by a combined medical degree and Ph.D. at the State University of New York in Brooklyn. For his Ph.D. he researched the immunology of pancreatic carcinogenesis and discovered a novel marker for pancreatic cancer. Following a medical internship, he completed his residency in radiation oncology at Montefiore Medical Center and Albert Einstein College of Medicine in 2011.
Dr. Hannan's lab research focuses on studying innate and adaptive immune responses generated by tumor irradiation with stereotactic ablative radiotherapy (SAbR), developing strategies to combine immunotherapy with SAbR (i-SAbR) for cancer treatment, and improving cancer patient treatment outcomes by designing i-SAbR clinical trials. 
Learn more about Dr. Hannan by visiting his academic and clinical profiles.
Lab Members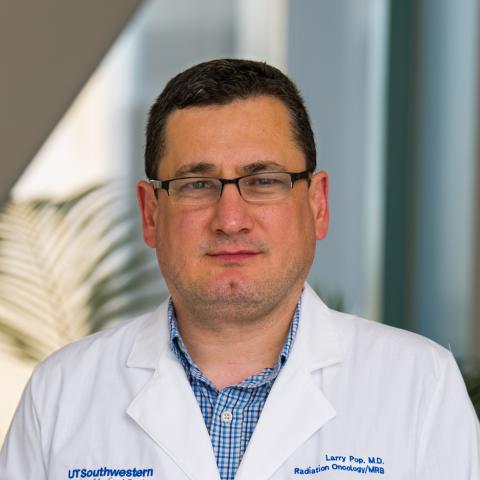 Laurentiu "Larry" Pop, M.D.
Assistant Professor
Larry Pop, M.D., earned his medical degree and completed a combined residency and fellowship program in medical oncology at Romania's Craiova University of Medicine and Pharmacy. He completed his postdoctoral research training at the Cancer Immunobiology Center at UT Southwestern, where he was retained as a junior faculty member. He is a diplomate of the American Board of Medical Laboratory Immunology and a certified principal investigator by the Academy of Clinical Research Professionals.
His research interests include investigating tumor escape mechanisms and engineering therapeutic antibodies, immunoconjugates, and vaccines. While affiliated with the Department of Internal Medicine at UT Southwestern, he was involved in several clinical trials focused on metabolic disorders. His current research focuses on identifying radiation-induced immune responses in cancer and on finding new avenues for improving radio immunotherapy.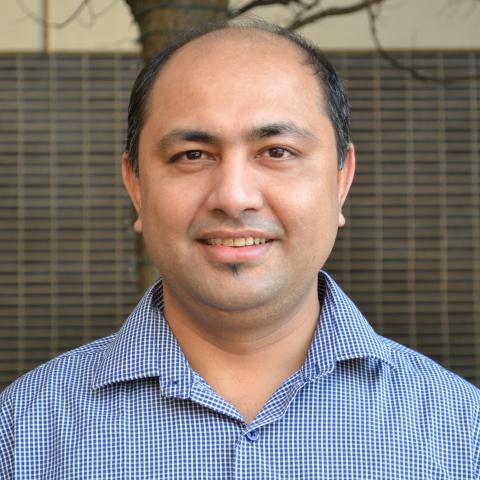 Subrata Manna, Ph.D.
Postdoctoral Researcher
Subrata Manna, Ph.D., received both his bachelor's and master's degrees in pharmaceutical technology from Jadavpur University in India. He also received a master's degree and Ph.D. in biological sciences with a specialization in tumor immunology from St. John's University, New York. He completed his first postdoctoral training on estrogen receptor-mTOR signaling in breast cancer from Yeshiva University in New York, then joined UT Southwestern Medical Center as a postdoctoral researcher in September 2016.
Currently, he is interested in radiation-mediated sterile inflammation and neutrophil-mediated innate immune responses leading to cytotoxic T-cell activation in mouse models. In addition, he is working on improving the therapeutic targeting of tumors by the viral capsid-mediated release of the anti-tumor cytotoxic agent doxorubicin coupled with the anti-tumor immune response. He is also involved in conducting phase II clinical trials of stereo ablative body radiation therapy (SABR) in patients receiving interleukin-2 (IL-2) therapy or the PD-1 inhibitor Nivolumab in patients with metastatic clear cell renal cell cancer (mRCC) and in patients who were newly diagnosed with renal cell cancer.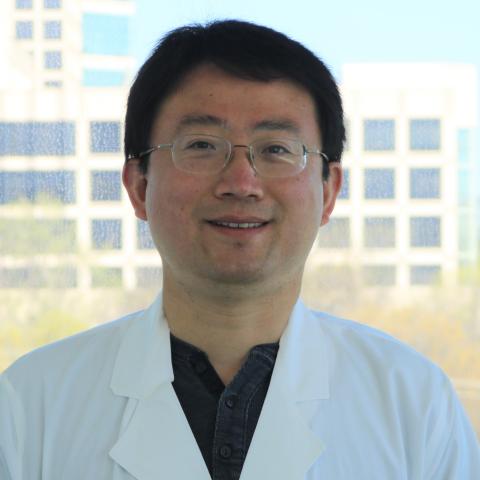 Faya Zhang, Ph.D.
Postdoctoral Researcher
Faya Zhang, Ph.D., received his bachelor's degree in pharmacy from Henan Medical University in China and his master's degree in medical pharmaceutical sciences from the University of Groningen in the Netherlands. In 2017, he received his Ph.D. in pharmaceutical sciences with a focus on tumor immunology from Washington State University.
Faya joined the Hannan Lab as a postdoctoral researcher, and his current research is focused on how radiation therapy affects antitumor immunity. Specifically, he is studying the mechanism underlying radiation-induced neutrophilic infiltration as a possible link between DNA sensing pathway activation and enhanced anti-tumor immunity.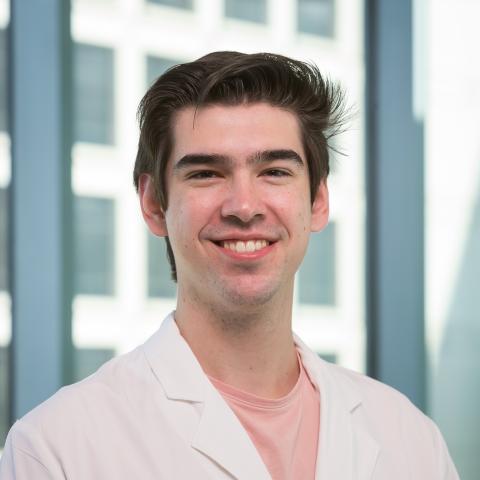 Oscar Mulvaney
Graduate Student
Oscar received his bachelor's degree in genetics at the University of Wisconsin. As an undergraduate, he worked in the Huttenlocher Lab investigating neutrophil migration in larval zebrafish.
He joined UT Southwestern Medical Center as a graduate student in 2021 and is working toward a Ph.D. in immunology. Oscar's research interests include innate immune mediated activation of cytotoxic T cells and tumor escape mechanisms.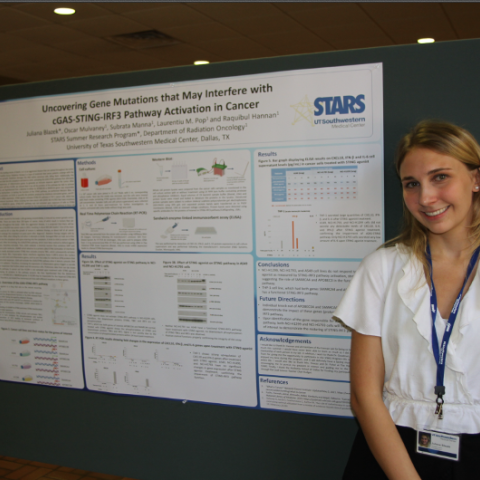 Juliana Blazek
STARS Student 
Juliana Blazek was a STARS program student in our lab during the summer of 2022. This eight-week program gives students an opportunity to work alongside a faculty member in a research laboratory. Juliana is currently a senior at The Hockaday School.
Clinical Research Team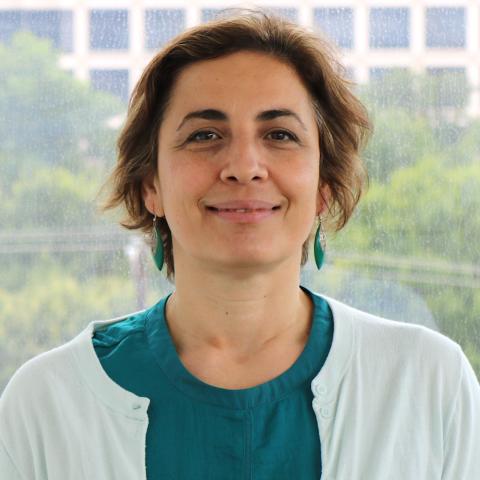 Deniz Durakoglugil, M.D., Ph.D.
Research Study Coordinator
Deniz Durakoglugil, M.D., Ph.D., earned both her medical degree and Ph.D. in medical pharmacology in Turkey. She has 20 years of experience in scientific research (chronobiology and chrono-pharmacology, hypertension, obesity, innate immunity, cancer, schizophrenia, essential tremor, and pediatric movement disorders) and data generation and management. She has been involved in several team-based collaborations, both nationally and internationally.
Prior to joining our Department, Deniz did research in other Departments at UTSW. She is a member of the GU team and works primarily on prostate cancer trials.
In her free time, she enjoys spending time with her family, dancing, swimming, and gardening.