Meet the PI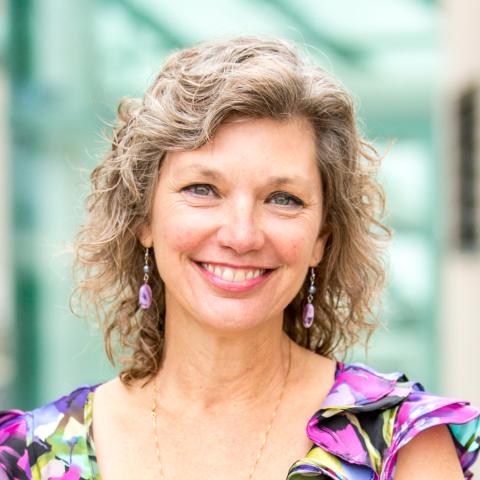 Kim Orth, Ph.D.
Kim Orth is a Professor of Molecular Biology and Biochemistry and is an Investigator for the Howard Hughes Medical Institute. She is a W. W. Caruth, Jr. Scholar in Biomedical Research and holds the Earl A. Forsythe Chair in Biomedical Science.
Lab Members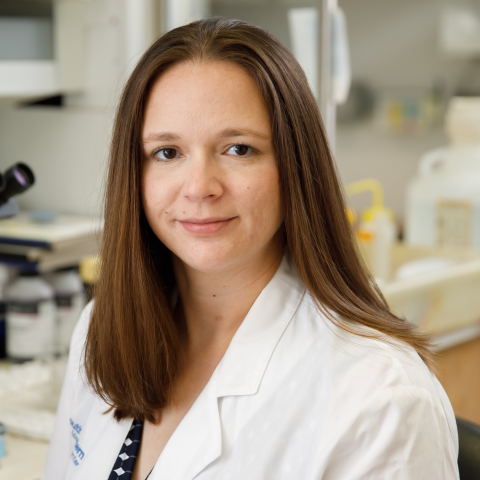 Amanda Casey, Ph.D.
Amanda is interested in protein AMPylation and regulation of ER stress in the context of mammalian disease. She earned her PhD at Vanderbilt University with Susan Wente, where she developed an expertise yeast genetics and cell biology, focusing on the biochemistry of membrane deforming proteins of the endoplasmic reticulum and nuclear envelope. As a postdoctoral fellow with Kim Orth, she utilized a variety of experimental techniques and the Drosophila animal model to study the biochemical and cellular effects of BiP AMPylation on the Unfolded Protein Response, a complex signaling network that is responsible for maintaining ER homeostasis. Now, as a research assistant professor, Amanda has expanded her investigations of Fic-mediated AMPylation to focus on the study of mammalian models and disease.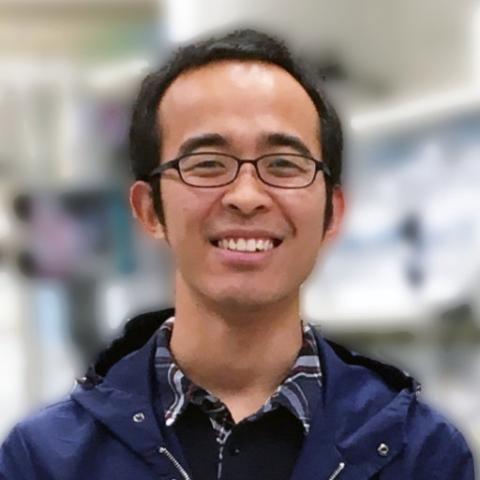 Wei Peng, Ph.D.
Wei is a postdoc working on bacterial effectors/toxins. He is interested in revealing novel mechanisms of pathogenesis caused by bacteria. He obtained his PhD at Tsinghua University in China with Yigong Shi and Nieng Yan, where he was trained as a structural biologist using protein crystallography and cryo-EM, as well as investigating protein function by biochemical methods. As a postdoc with Kim Orth, he has discovered that the Vibrio parahaemolyticus Type 3 secretion system effector VopQ binds to the membrane-bound sector of host V-ATPase and forms a non-canonical pore, leading to cell death. He is expanding to other bacterial effectors/human proteins with novel functions by collaborating with diverse people and using new techniques.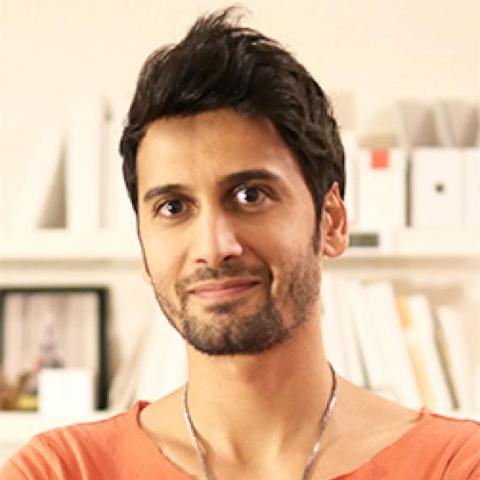 Burak Gulen, Ph.D.
Burak is an expert in post-translational modifications and host-pathogen interactions. He received his PhD from Georgia Institute of Technology with Loren Williams where he studied ribosomes and developed an interest in ribosome-targeting antibiotics. His Postdoc research at Technical University of Munich, Germany with Aymelt Itzen included studying host-pathogen interactions and a novel posttranslational modification, AMPylation, using a multidisciplinary approach that combined biochemistry, chemical biology, cell biology, structural biology, and molecular biology. During this time, he was awarded an Alexander von Humboldt Postdoctoral Fellowship. He continued to investigate AMPylation at University Medical Center Hamburg-Eppendorf, Germany and later joined Kim Orth as a senior scientist to study its role in the unfolded protein response, a cellular stress response that occurs when the ER is overloaded with unfolded or misfolded proteins. In addition to his work on AMPylation, Burak is also interested in other post-translational modifications and identifying their targets.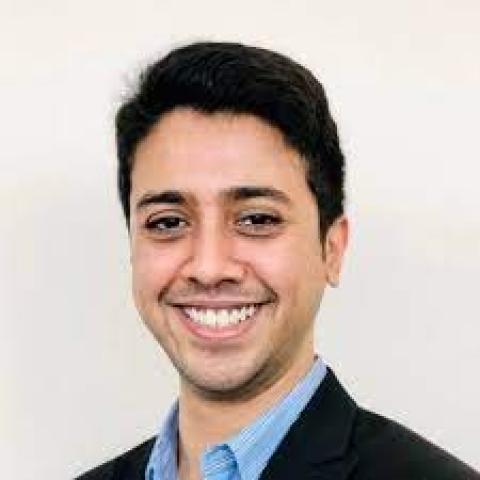 Karan G. Kaval, Ph.D.
As a senior research scientist in the Orth Lab, KK studies the mechanisms by which the foodborne pathogen, Vibrio parahaemolyticus, expresses and assembles its syringe-like secretory apparatus called the type III secretion system 2 to inject and infect its mammalian hosts in response to bile salts. During his PhD and postdoctoral studies, he specialized in different aspects of the cell-division machinery and nutrient acquisition pathways of gastrointestinal pathogens such as Listeria monocytogenes and Enterococcus faecalis and how these pathways influence bacterial pathogenicity. Using his extensive expertise in bacterial genetics and advanced imaging technologies, KK is expanding his current studies to ascertain if such mechanisms are conserved in other gastrointestinal pathogens, such as Yersinia and pathogenic E. coli, for the assembly of their membrane-integrated molecular machines.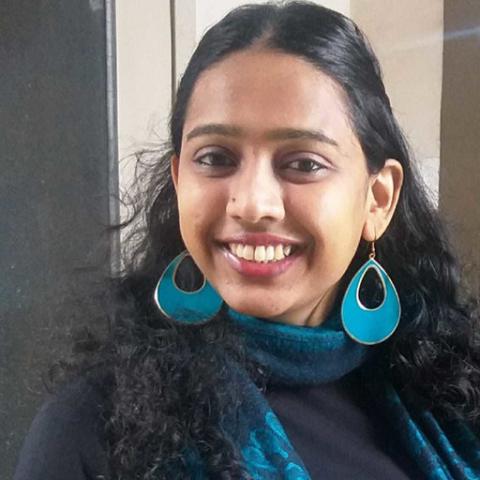 Jananee Jaishankar, Ph.D.
Jananee grew up in India, where she pursued B.Tech. and M.Tech. degrees in Biotechnology prior to earning her Ph.D. from the Indian Institute of Technology Delhi. During graduate studies in the lab of Dr. Preeti Srivastava, she gained expertise in bacterial genetics and transcription regulation. Her thesis focused on developing gene expression systems for growth-phase-dependent and co-expression of recombinant proteins in bacteria. At the Orth lab, she is expanding her research horizon to understand how effector proteins secreted by V. parahaemolyticus subvert host innate immunity. She uses a variety of tools including microscopy and genetics to understand how V. parahaemolyticus invades the host to establish its replicative niche.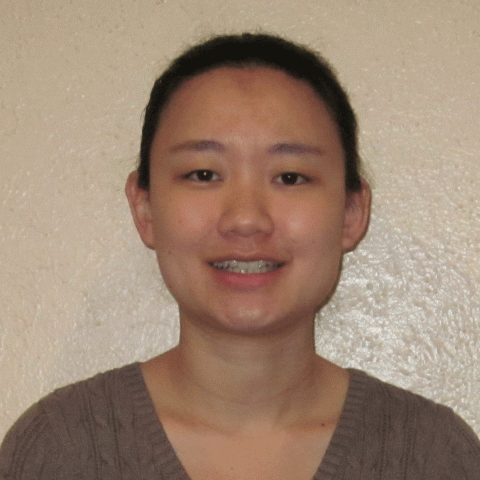 Angela Zou
Angela is interested in the molecular mechanisms underlying virulence gene activation in the enteric pathogen Vibrio parahaemolyticus. She earned her BA at Washington University in St. Louis. After graduating, she worked for two years in the lab of Gaya Amarasinghe and Daisy Leung at Washington University School of Medicine, where she studied viral proteins that inhibit the human innate immune response. Currently, as a molecular biophysics graduate student with Orth lab, she is using biochemistry and structural biology to investigate the molecular mechanism behind the bile salt activation of virulence gene expression in Vibrio parahaemolyticus.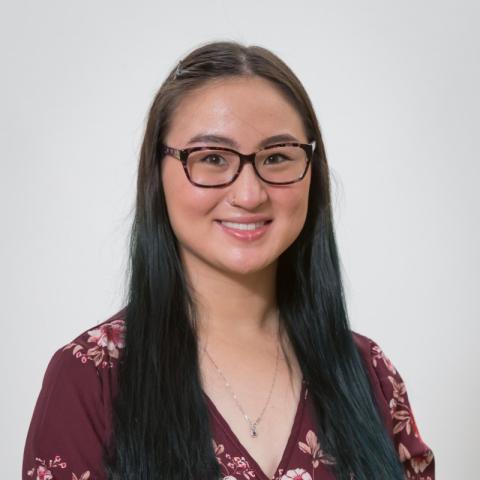 Aubrie Blevins
Aubrie is a third year PhD candidate in the Orth lab. After receiving her B.S. in Biochemistry from the University of Denver, she worked as a technician in the lab of Dr. Jared Rutter. Her research focused on the development of high-throughput screening methods to discover novel protein-metabolite interactions. Her current research now focuses on understanding how the bifunctional activity of FicD, the human AMPylating enzyme, is regulated in-vivo. In her free time, she enjoys yoga, painting, and taking care of her 50+ houseplants.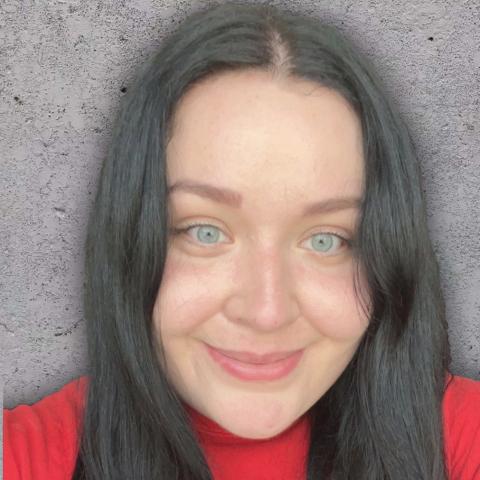 Sydney Field
Sydney graduated from the University of Arizona with a B.S. in Microbiology. During her undergraduate studies, she was a MARC Scholar in the lab of Dr. Marc Verhougstraete, where she studied how co-exposures to heavy metals and Helicobacter pylori in drinking water impact the development of gastric cancer. She also was an undergraduate research fellow at Cincinnati Children's Hospital Medical Center, in the lab of Dr. Theresa Alenghat. There, she studied how microbiota-derived metabolites impact intestinal tuft cell development. Currently, Sydney is a molecular microbiology graduate student in the Orth lab. Her research is centered on elucidating the mechanism Enterohemorrhagic E. coli utilizes to assemble its type III secretion system and how its assembly is regulated.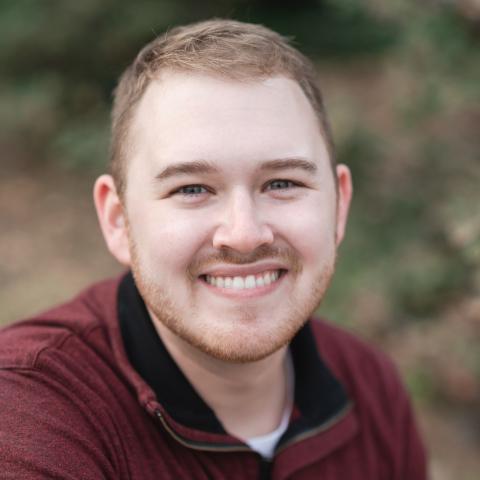 Nathan Stewart
Nate received his BS in Genetics from Iowa State University in 2016. He currently works on the Fic-mediated AMPylation project, managing the mouse colony and assisting with dissection and tissue processing. In the past, he worked in biotech production and microbiology monitoring in the private sector.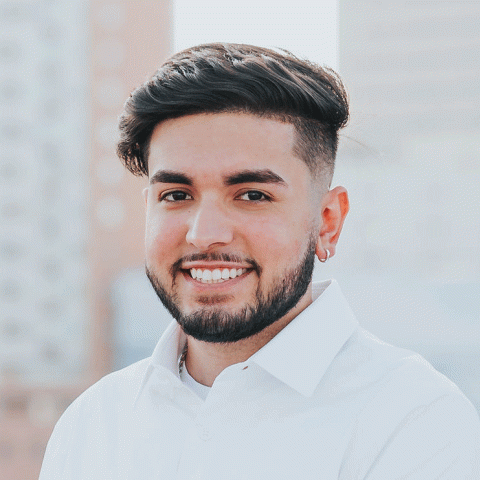 Naqi Zaidi
Naqi received his BS in Psychology from the University of Texas at Dallas in 2022. He has spent the last year working as an emergency room scribe at Texas Health Resources hospitals gaining clinical knowledge, and he joined the Orth Lab at UTSW looking to expand his knowledge on basic medical research. Naqi's work primarily involves biochemical, genetic, and cell biology experiments using both cell culture and animal models. His other responsibilities include media and buffer preparation, purification of proteins, propagation and cryopreservation of cells, as well as maintaining mouse colony and animal handling.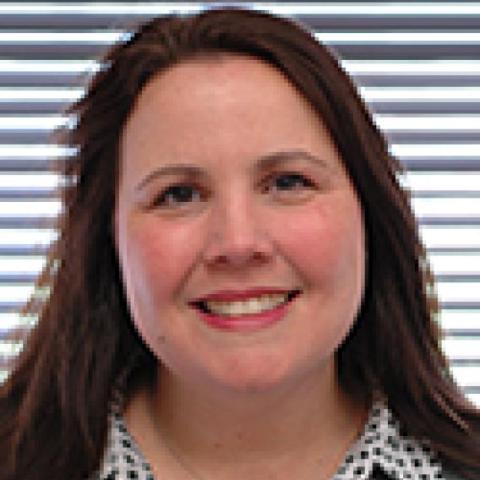 Hillery Gray
Hillery is Lab Manager for Kim Orth.  She has her BA in Biology from UT at Austin.  Hillery has worked as Technical Staff/Lab Manager in Immunology, Neurology, and Molecular Biology for more than 20yrs. She has served as Kim's Lab Manager since July of 2015 and has been an author on many significant papers, including ones from all three labs where she worked. Hillery has helped many postdocs with logistics for their future Program Projects and provided technical expertise in obtaining pilot experimental data for their future labs. She has extensive knowledge of laboratory techniques and management, animal colony management, and general lab operations.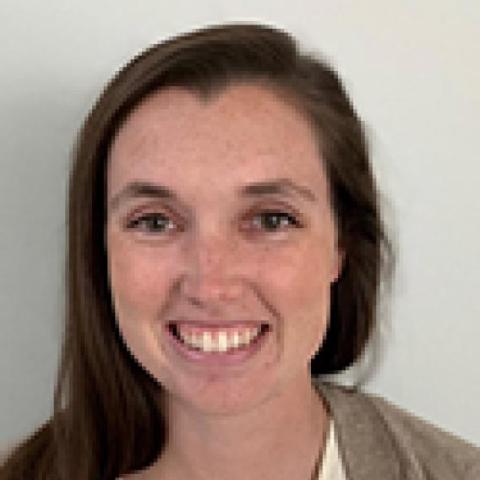 Kelly Servage, Ph.D.
Kelly received her PhD from Texas A&M University with David H. Russell, where she studied the structural preferences of hydrated biomolecules using cryogenic ion mobility-mass spectrometry. She joined the Orth lab in 2016 as a postdoc specializing in mass spectrometry for protein analysis. She utilizes an Orbitrap Fusion Lumos mass spectrometer coupled to an LC system for large scale proteomic studies, analysis of post-translational modifications, and protein quantitation using tandem mass tag systems.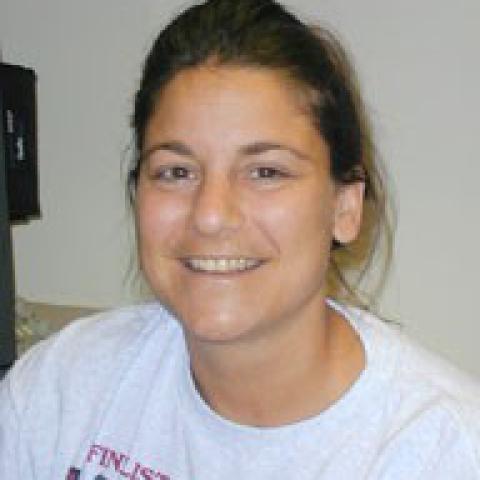 Lisa Kinch, Ph.D.
Lisa received her PhD with Margaret Phillips at UTSW studying the enzyme kinetics of a parasite drug target, T.brucei S-adenosylmethionine decarboxylase. She followed with a postdoc investigating the kinetics of G-protein signaling with Elliot Ross and then moved into the field of bioinformatics with Nick Grishin, where she acquired extensive experience in protein structure classification and homology-based structure function prediction. As a bioinformatics specialist in the Orth lab, she pursues new virulence factors in Vibrio and other pathogenic bacteria through comparative genomics, predicting their function using homology-based structure classification.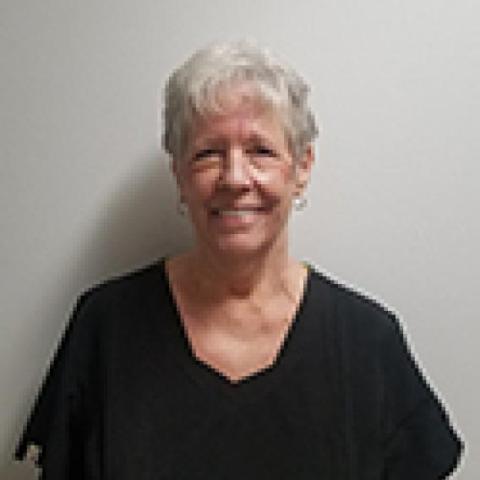 Hazel Ann Fields
Ann trained at Parkland Hospital from 1967-1969.  She worked at Baylor College of Dentistry andUT Southwestern ARC (14 yrs of service) as a histotechnologist.  She was a supervisor at the VA Hospital in the Department of Pathology.  She ran a lab for Sugical Pathologists of Dallas.  She then returned to Parkland and worked as a supervisor in Anatomic Pathology until her retirement in 2015.  Ann came out of retirement in 2020 to work in Dr. Orth's lab as a histotechnologist.